Web design
Professional and high performing websites.
Think are an award-winning web design agency based in Manchester. Your website is your 'always on' sales assistant and you have about 50 milliseconds to make a great first impression. No pressure! You are probably already fully aware of the huge impact your website's design has on boosting credibility and customer acquisition. Chances are you are here because your website is underperforming.
Think provide a comprehensive website design service:
Website design & UX.
User testing & prototyping.
Content planning.
Best practice SEO.
WordPress web design / development & CMS training.
Web hosting & maintenance.
At Think, we believe it's really important to get under the hood of your brand. As such, our approach to each project presents a unique challenge. Being an experienced web design agency with an award-winning portfolio, we take the time to get to know our clients and their needs. We will thoroughly investigate your goals and objectives, as well as any gaps that may exist. Thereafter, we will work together to define any website brief.
Let us show you how we can help…
Web design & UX
Creating a useful, usable and engaging website experience that converts means planning your website architecture, content hierarchy and interactions carefully to meet the needs of your audience. Think define optimal user journeys to inform your sitemap and wireframes.
User testing & prototyping
To validate our thinking, our website wireframes can be built into a clickable prototype which simulates key user journeys through the site. This can be used for internal testing, sharing with stakeholders or a more involved testing approach that involves recruiting and testing with a sample of your target audience.
Content planning
Website content planning is vital to help your customers along their journey and persuade them to convert. As part of our comprehensive website design services, Think can help you determine what to ditch, keep, re-purpose or create from scratch. Our team can provide content services such as strategy, copywriting, video, infographics, downloads and much more. Please see our digital marketing services for more information.
Best practice SEO
SEO is baked into every website we push live and we ensure technical and on-page SEO best practices are adhered to. Our Search Engine Optimisation all starts with an existing site audit and keyword research, informed by our clients' needs and based on what is happening in the market. The result is an optimisation plan for site launch which informs our ongoing monthly SEO plans that are designed to meet the needs of our clients.
WordPress development & CMS training
Think are a Manchester based web design agency and we specialise in WordPress. It's an open-source content management software that currently powers around 70% of all websites on the internet. With WordPress web design, we can develop flexible and customisable websites to modern standards that meet web development best practices and are mobile-friendly. Additionally, we provide full training on your WordPress CMS.
Hosting & maintenance
All our websites are fully maintained. We provide a managed VPS hosting package with 99.99% guaranteed uptime SLA and ensure all sites are kept secure and updated. However, our web hosting and maintenance services extended way beyond keeping the lights on 24/7. Think are proactive in looking for ways to optimise your website and can provide ongoing support packages to suit the needs of our clients.
"The team at Think Design were fundamental to this project. They guided us throughout the design process, at all stages providing us with creative concepts on time. It was a difficult project, which grew substantially as we progressed. The team managed the changes brilliantly. I had total trust in the team and they delivered. I would recommend Think Design for any web project but particularly for a membership organisation that has many stakeholders."
Rachel Johnson, Marketing Director, BIMA
"I love how thorough the setup for our project was. The initial brand refresh brought in some great experts, strategic thinking and really helped us to evolve our positioning. The team are easily accessible and a pleasure to work with. The CMS behind our new website is super intuitive. All the snagging since we went live has been sorted efficiently. I'm really pleased with the outcome."
Carolyn Nevitte, Marketing Director, People Insight
"Think Design Manchester are a great team to work with and produced a fantastic modern, new website for us. I highly recommended this agency. I definitely intend to continue working with them for future digital projects."
Nick Scarborough, Communications Director, GNDR
Our approach
Armed with the answers to the illuminating questions below, we can get cracking on with designing a winning website solution:
1. Purpose
We begin any web design project by understanding your business and the core purpose of your website. What are we trying to do and what does success look like?
2. Audience
Secondly, who is it for and what do we want them to do? A thorough understanding of our audience needs, wants and motivations is vital to plan effective user journeys and increase conversion. Not sure who your audience are? Think can design audience research activities to suit your needs.
3. Brand audit
How does your brand stack up? If we know we need to create a more professional and credible website, does your logo and brand identity support this? Think can provide a brand refresh or a full rebrand depending on your needs.
4. Content audit
What content performs well currently? Where are the potential gaps? What resources will be required to produce the content? Think will audit your existing website and develop a plan for site migration and launch.
5. Technical & functional requirements
Last but not least, what are the mandatory functional and technical specifications and platform integrations required for the web design?
Related articles: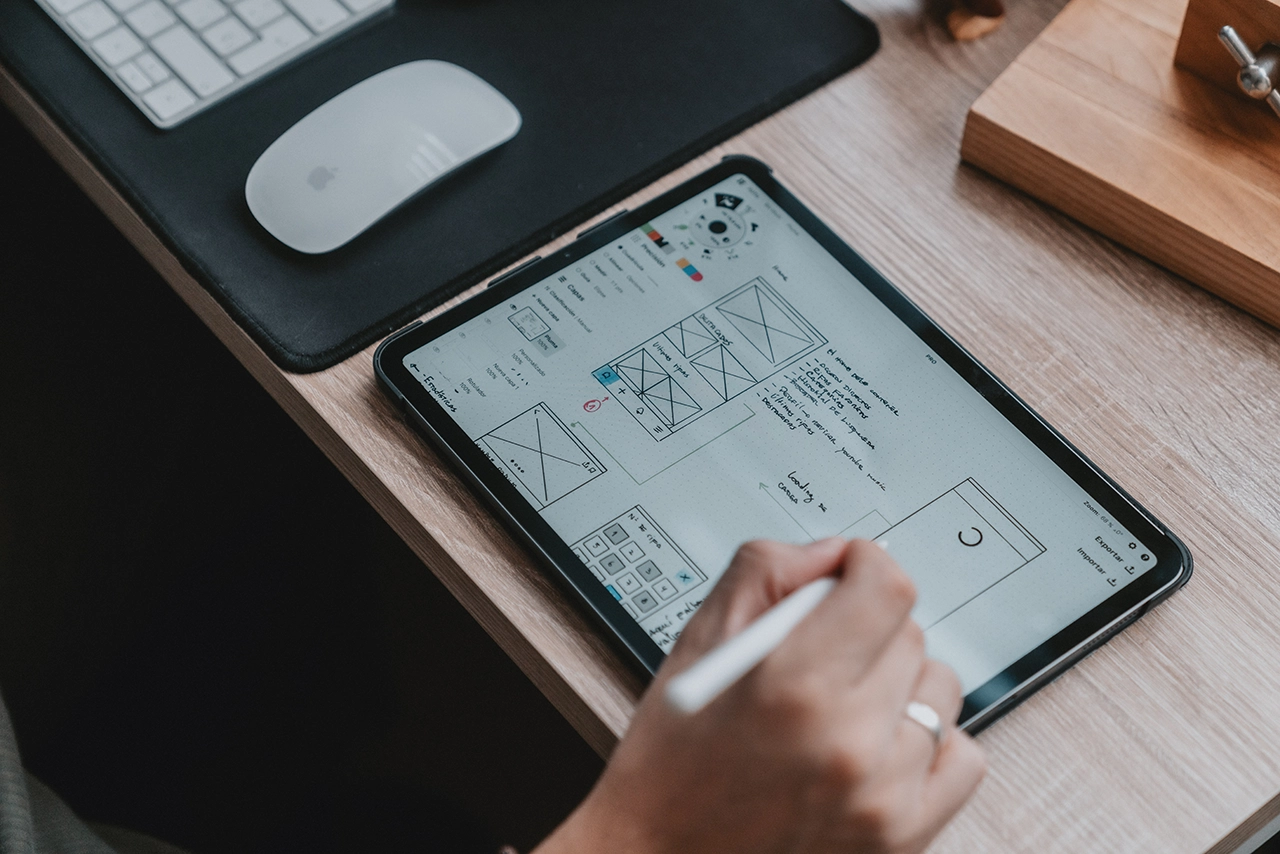 Website redesign: Your complete guide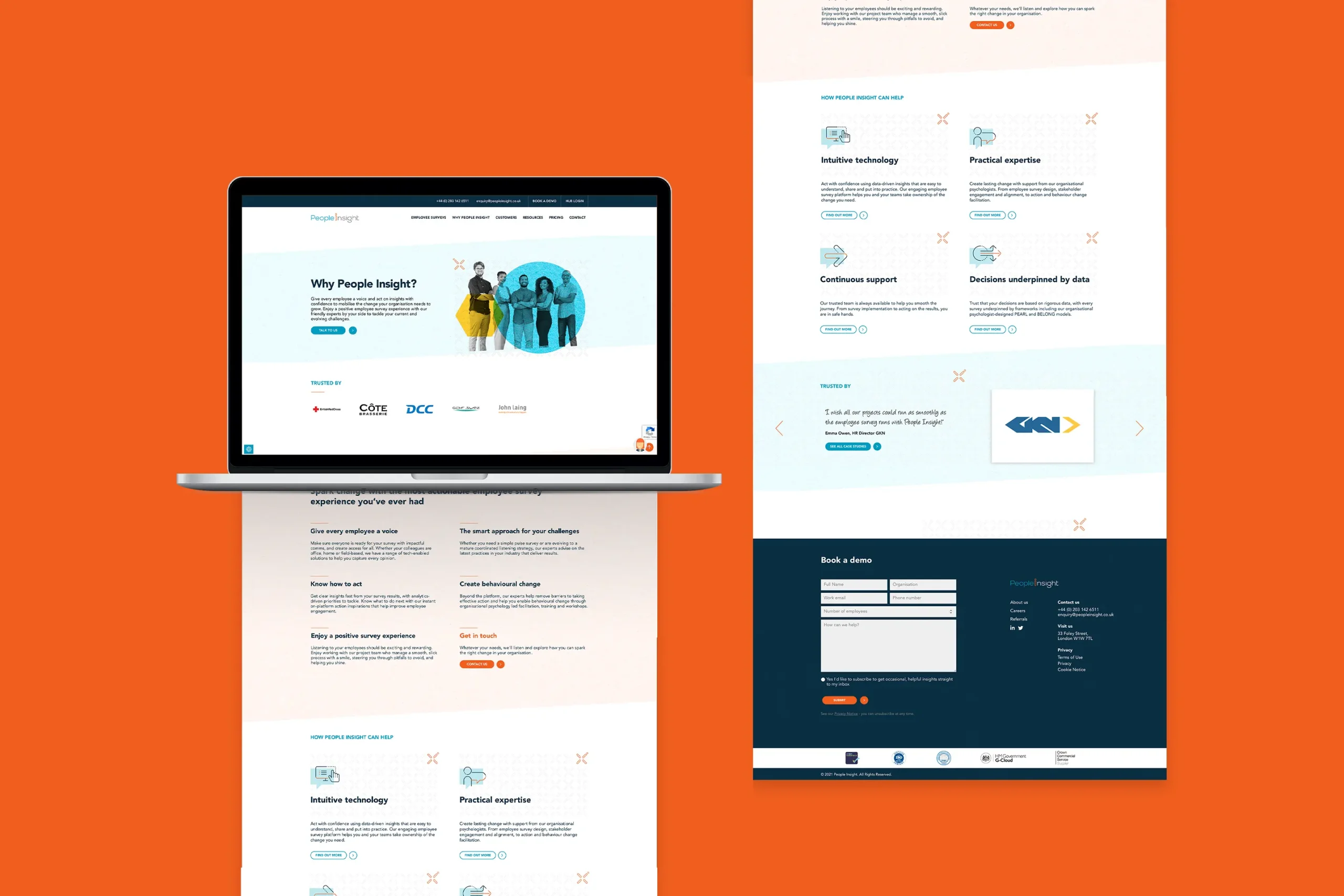 Why do I need landing pages?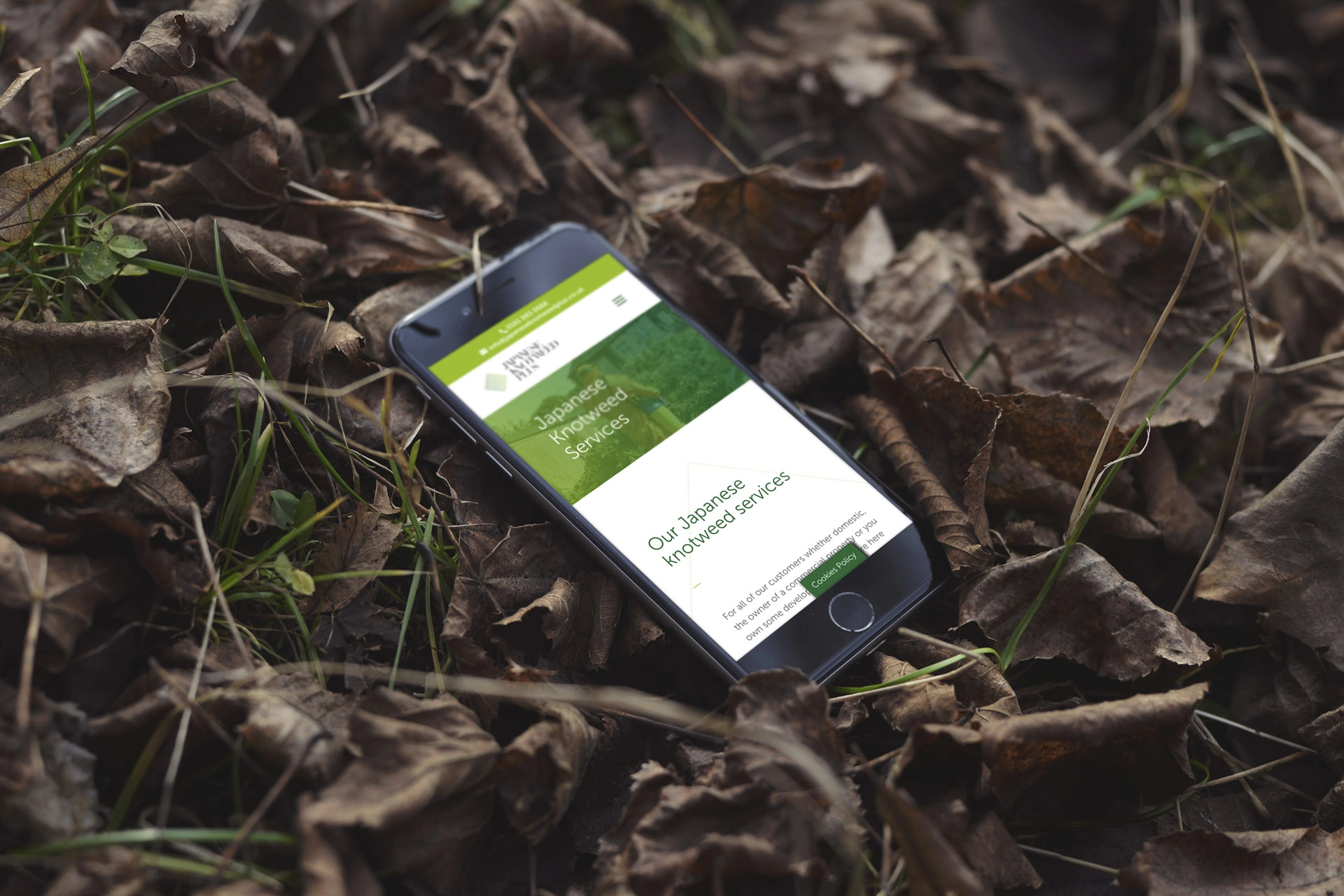 Logo design and website for Japanese Knotweed Plus
Let's talk about your web design…