Branding
Heart-stopping creativity.
A great branding agency should provide you with branding which has a major edge over the competition. A company's branding should be reflective of the qualities of the business and communicate to customers what makes your products and services stand out.
If it doesn't, you're in the right place!
Here are some of the services we can help you with as a leading branding agency:
Brand identity & logo design.

Brand guidelines & TOV.

Brand toolkit & communications.
Brand identity & logo design
Branding agency services
A logo is the cornerstone of your brand identity, which is the combination of all the visual elements that help people to recognise you, from fonts and colour ways to photographic style and graphics. These elements breathe life into your digital marketing communications and help you stand out from the crowd.
Brand guidelines & ToV
It can be challenging to design a high-quality brand identity which is additionally consistent, across multiple channels. Branding is a long-term investment and requires strategic planning. This is where Manchester branding agency, Think can help.
We produce professional brand guidelines that cover everything from logo placement to primary and secondary colour palettes to your brand's tone of voice. This will ensure that your branding design is cohesive and recognisable no matter where it appears.
Brand Toolkit & Communications
Think can create a suite of assets and templates that will act as a toolkit for your marketing team. This can cover everything from corporate stationery and report templates to social media graphics and sample brochure designs.
"I've worked with quite a few creative agencies over the years and THINK are by far my favourite so far. They have felt like an extension of my team which is so important when working with an agency. They've bought fresh ideas to the table and have pushed our brand guidelines to the max to give us something new and exciting. Their customer service is that of an in house team – quick to respond, will push back if they need more time and are always friendly."
Emma Hughes, Clearwater International
"Fantastic customer focus – always available to support at critical times, including out of hours. Great creativity, thinks outside the box – a pleasure to do business with."
Louise McCulloch, Balfour Beatty
"A great alternative to big brand agencies. They provide a niche, tailored service and take time to challenge us as the client on the brief to get right to the heart of what we need. Excellent technical and digital advice. They'll tell you if something won't work in a particular way and why. They will then produce something even better. Design is their forte and Think! continue to delight with their creativity."
Louise Hulmes, Workman LLP
Our approach
Before starting any brand design project our process is the same. Think get to know your business and your customers as well as you do in order to create a design brief that addresses the key business challenge and brand designs that motivate your target audience. Wherever you are in the branding design process, we can tailor our approach to suit your needs:
1. Discovery
We review your brand strategy and current positioning in the market – is this still true today? And how does your current brand stack up against the future ambitions of the business?
2. Design direction
Armed with this information, Think can create a design brief for sign off to ensure we are all focused in the same direction.
3. Brand concepts
Multiple concepts are explored that answer the brief, but range from playing it safe to pushing the creative boundaries. These are presented back for client review.
4. Brand development
We received feedback about our initial concepts and focused on 1-2 areas that required more improvement. Through iterations and continuous refinement, we were eventually able to finalise those ideas. The result is a brand identity that we can use moving forward.
5. Brand roll-out
How this is rolled out depends very much on the requirements of the business, and this can change as the process develops. We can create individual assets, like a brochure or website design as needed. Alternatively, we could provide a more comprehensive solution with well-defined brand guidelines and an accompanying brand toolkit. This would give you the rules and templates necessary for maintaining your brand's consistency across all channels.
Related articles: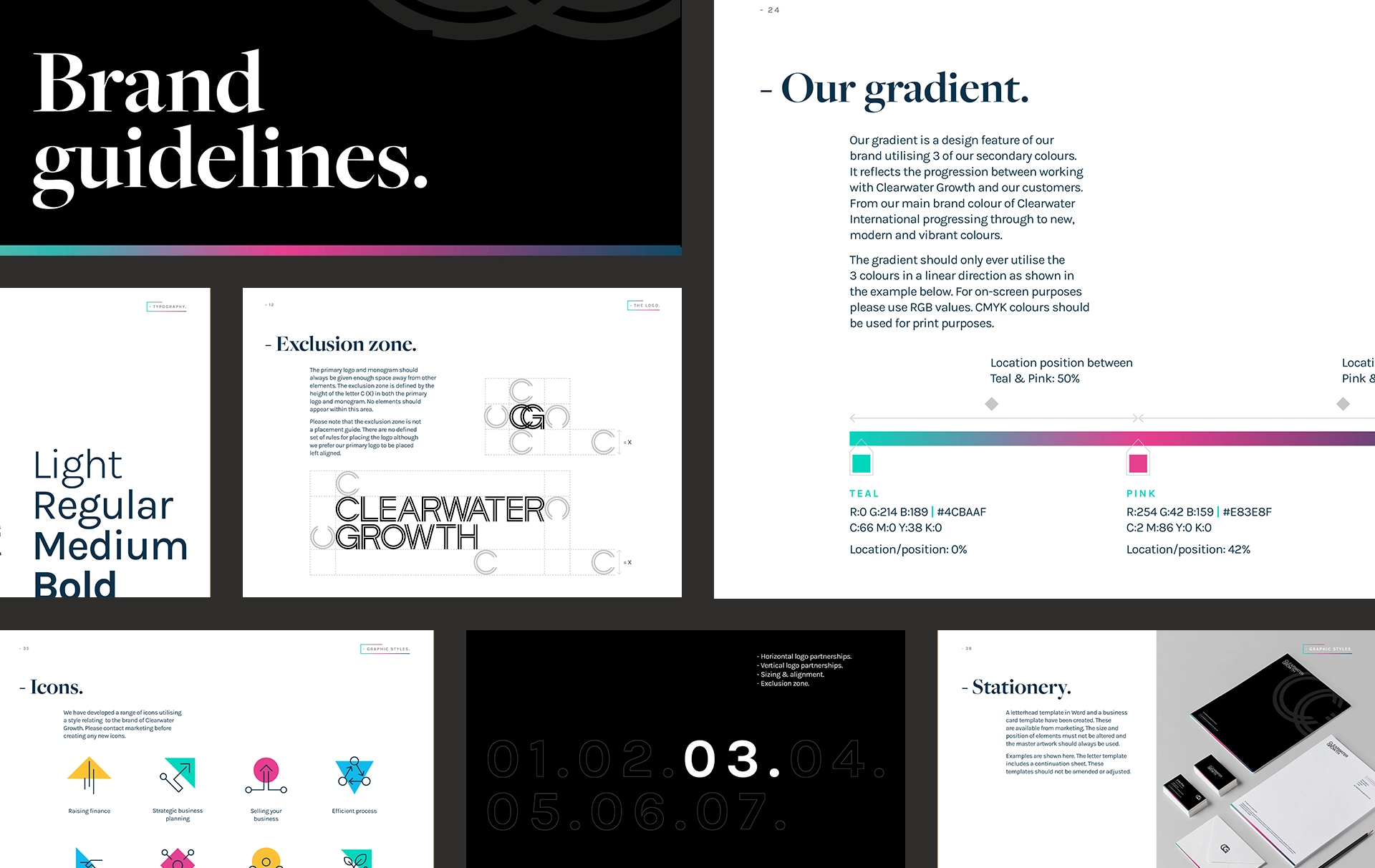 Brand identity design: your guide to everything worth knowing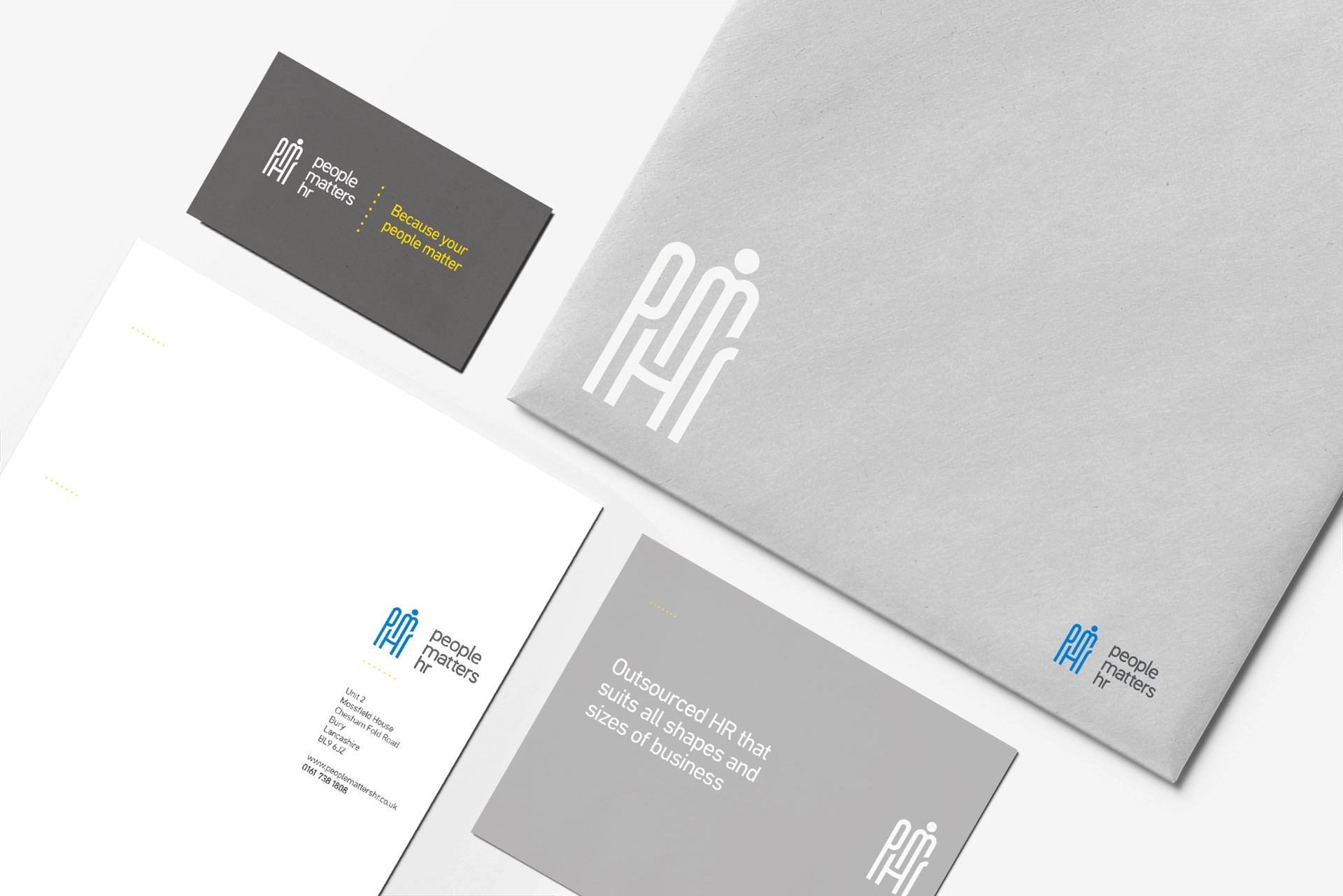 The importance of branding for B2B – Part I: Design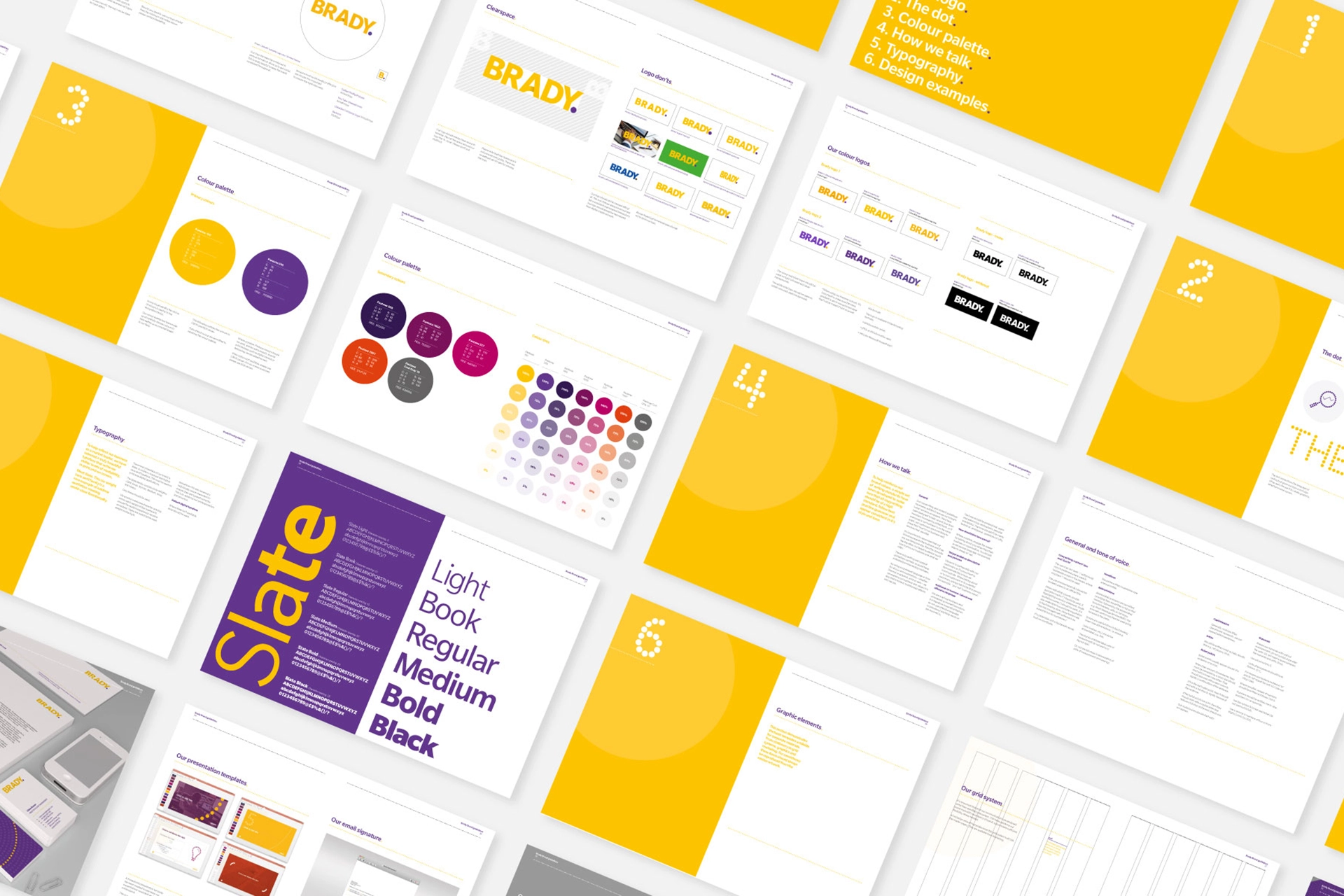 Think rebrands software solution giant Brady PLC
Let's talk about your brand…