Award winning
Keymer
A complete brand and website overhaul to reflect the premium nature of the Keymer roof tiles.
Back to work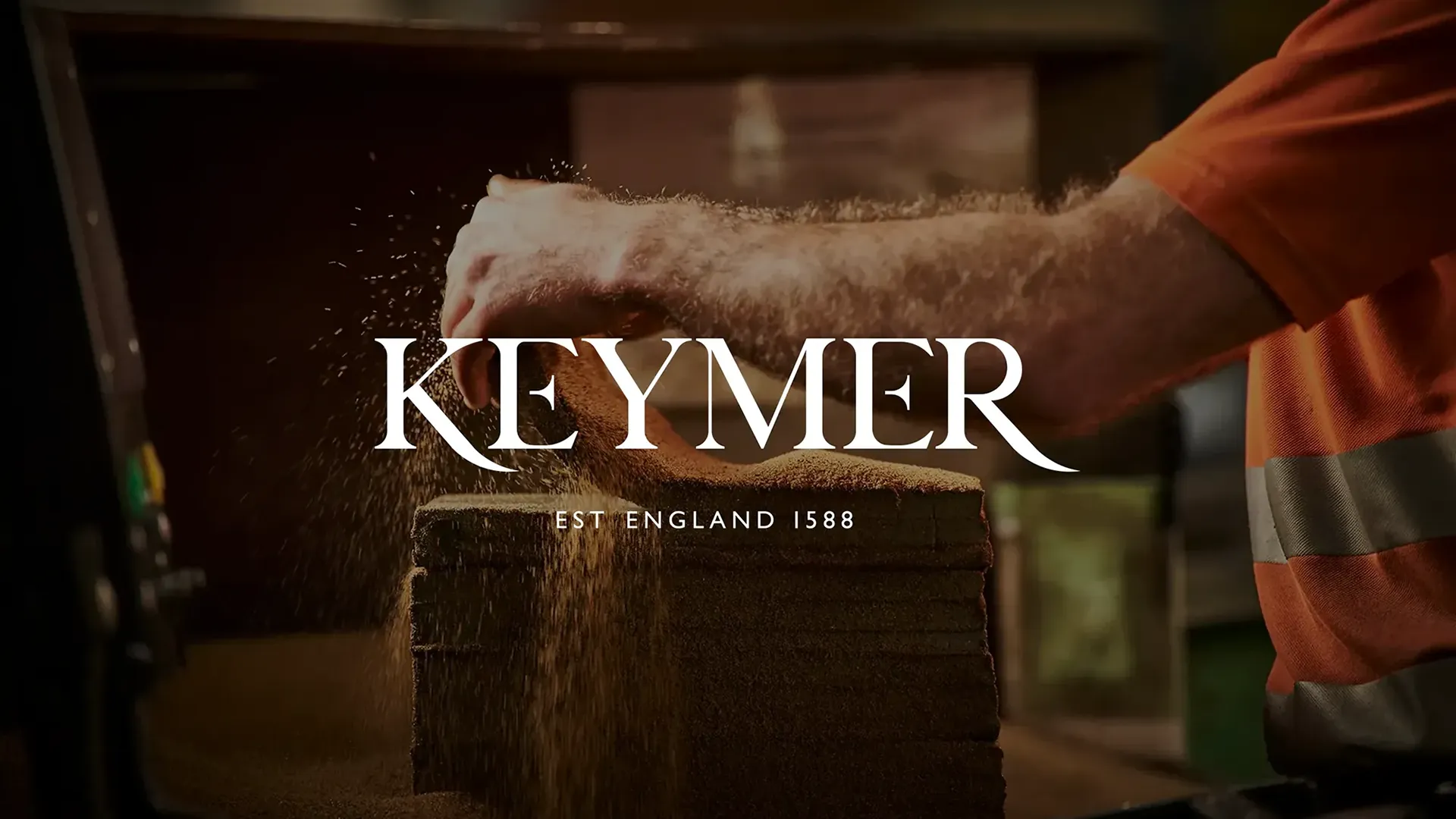 The challenge
Keymer wished to be seen as the first choice in handmade clay roof tiles.
However, their existing website had some limitations so we were approached as a website agency to explore improving the website experience.
The objective of this website project was to improve the perception of an already powerful brand and widen its reach within a younger, more tech-savvy demographic. This would establish Keymer's prestige in a market saturated with cheaper and less authentic imports, whilst increasing its market share and volume of Keymer tiles sold.
This was against the backdrop of a very challenging supply chain, suppressing capacity and increasing pricing. Expectations needed to be carefully managed to avoid harming the brand's reputation.
During discovery, we suggested, as brand positioning agency, that to achieve Keymer's objective, the brand proposition should be explored to understand whether the existing brand identity could actually achieve this.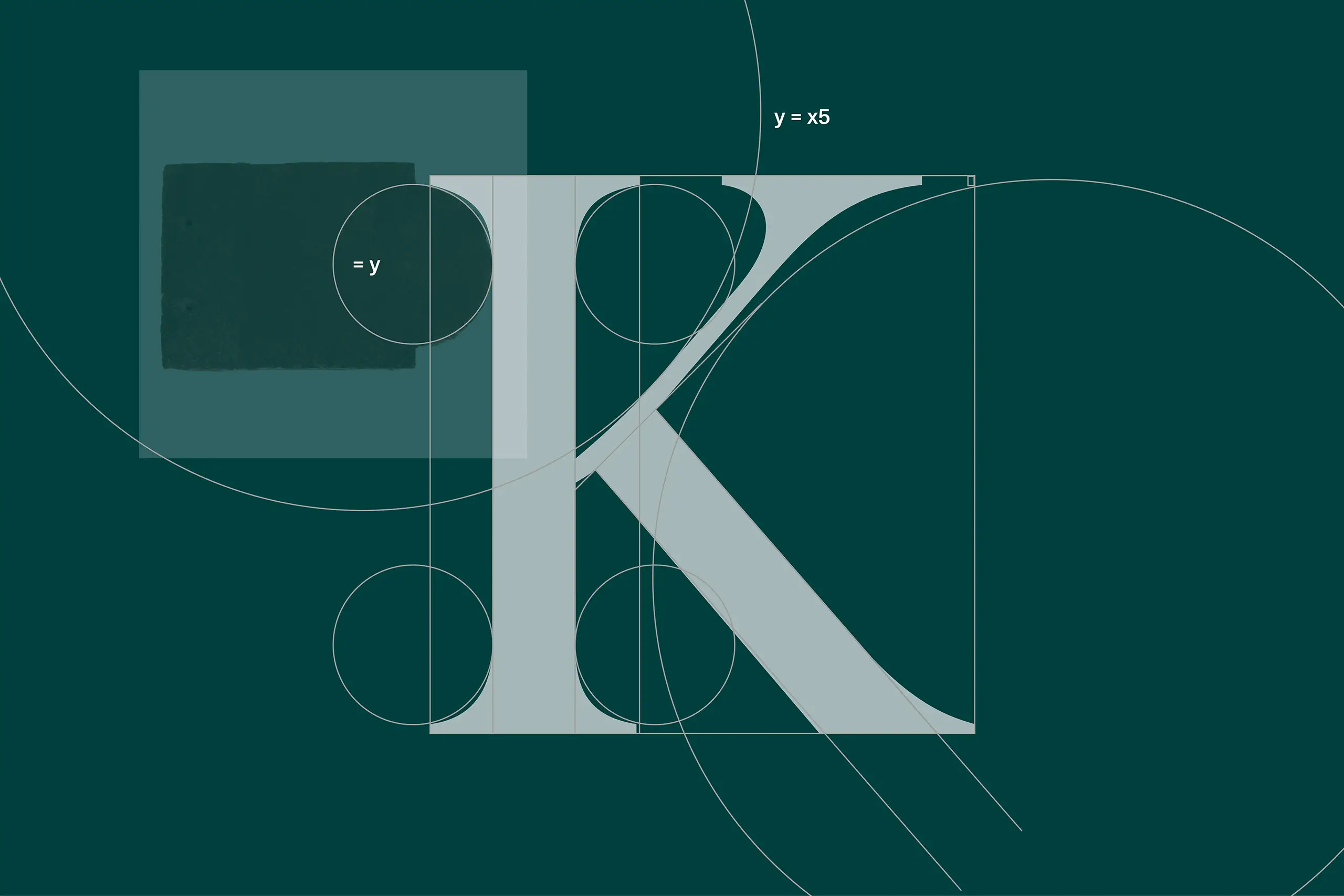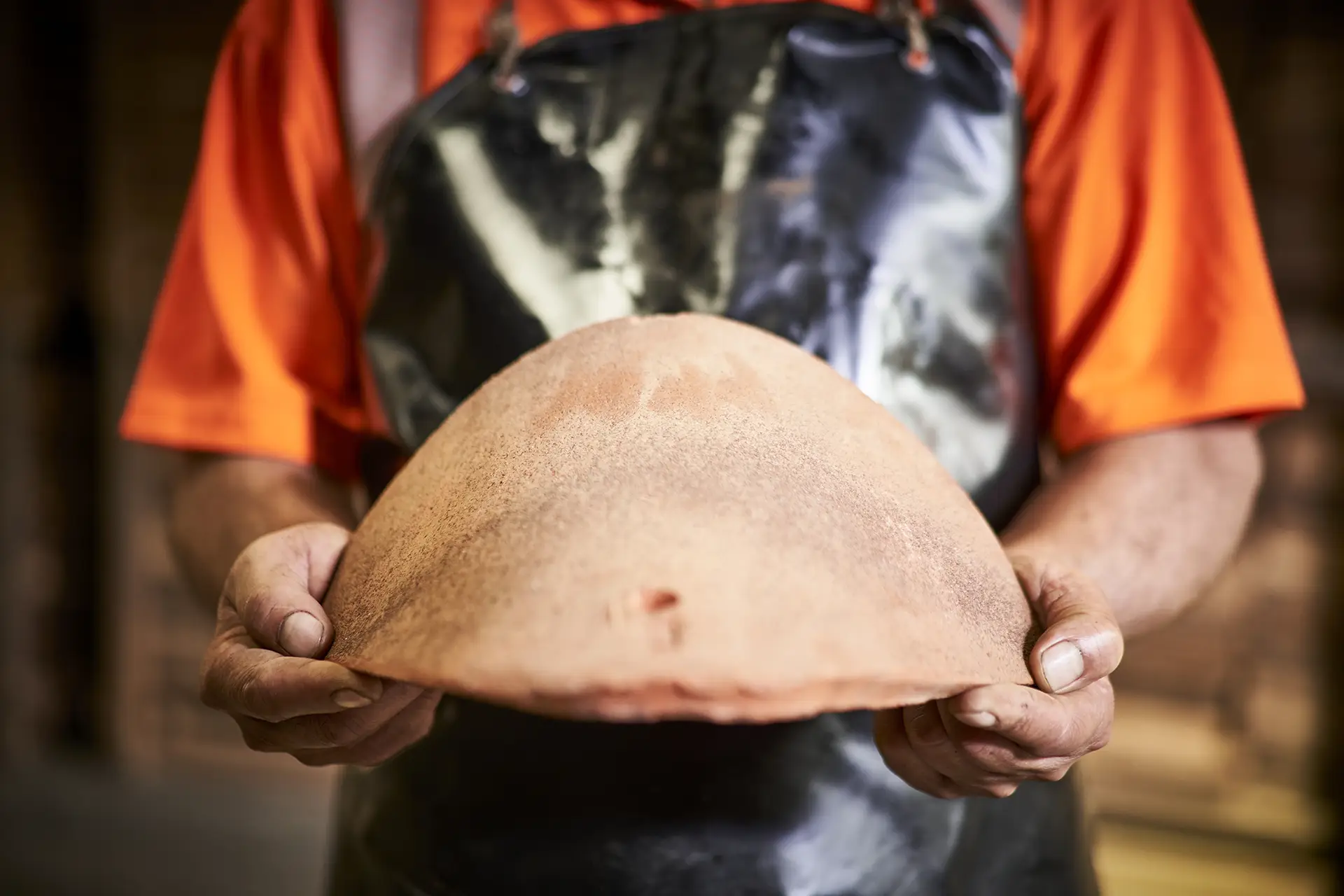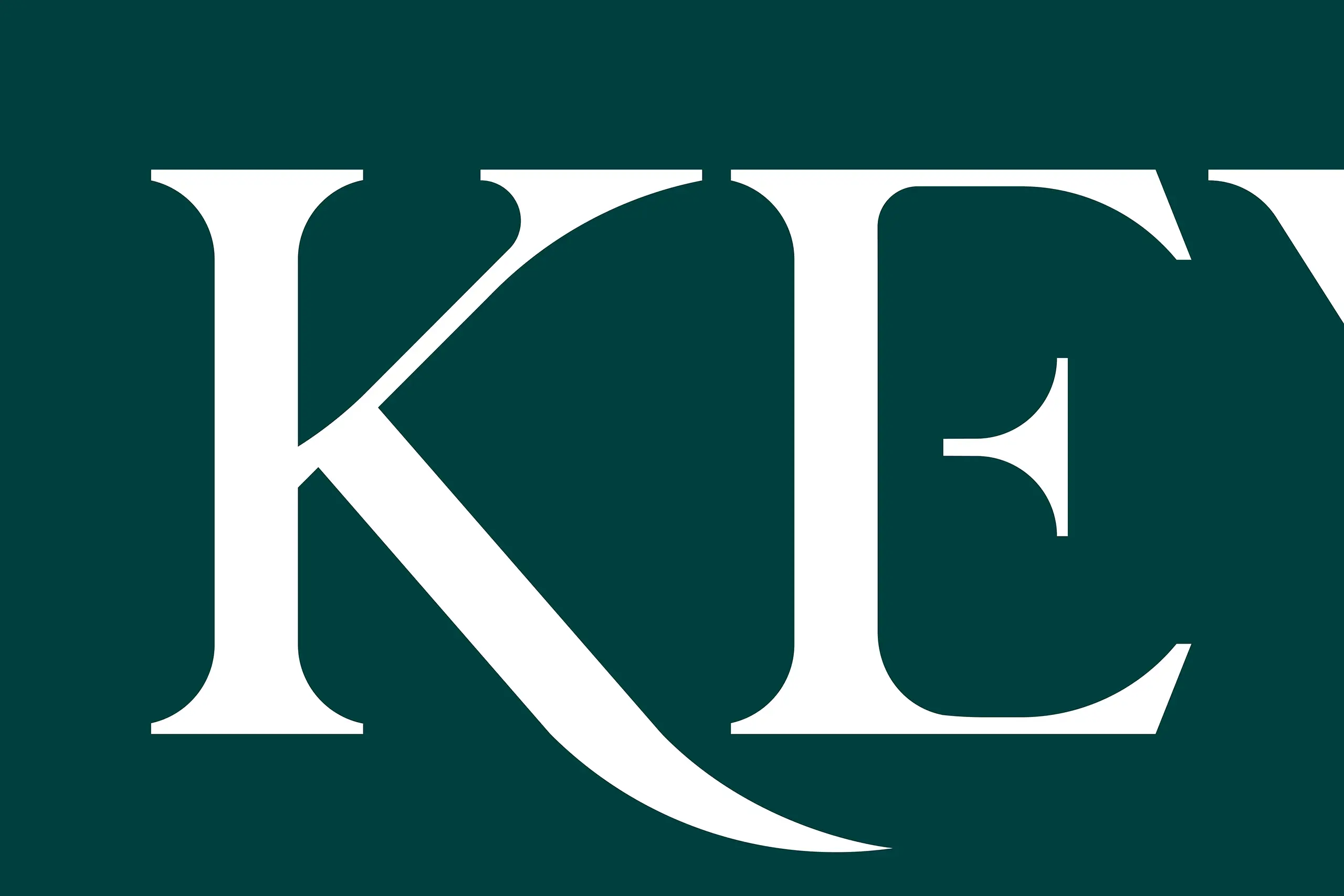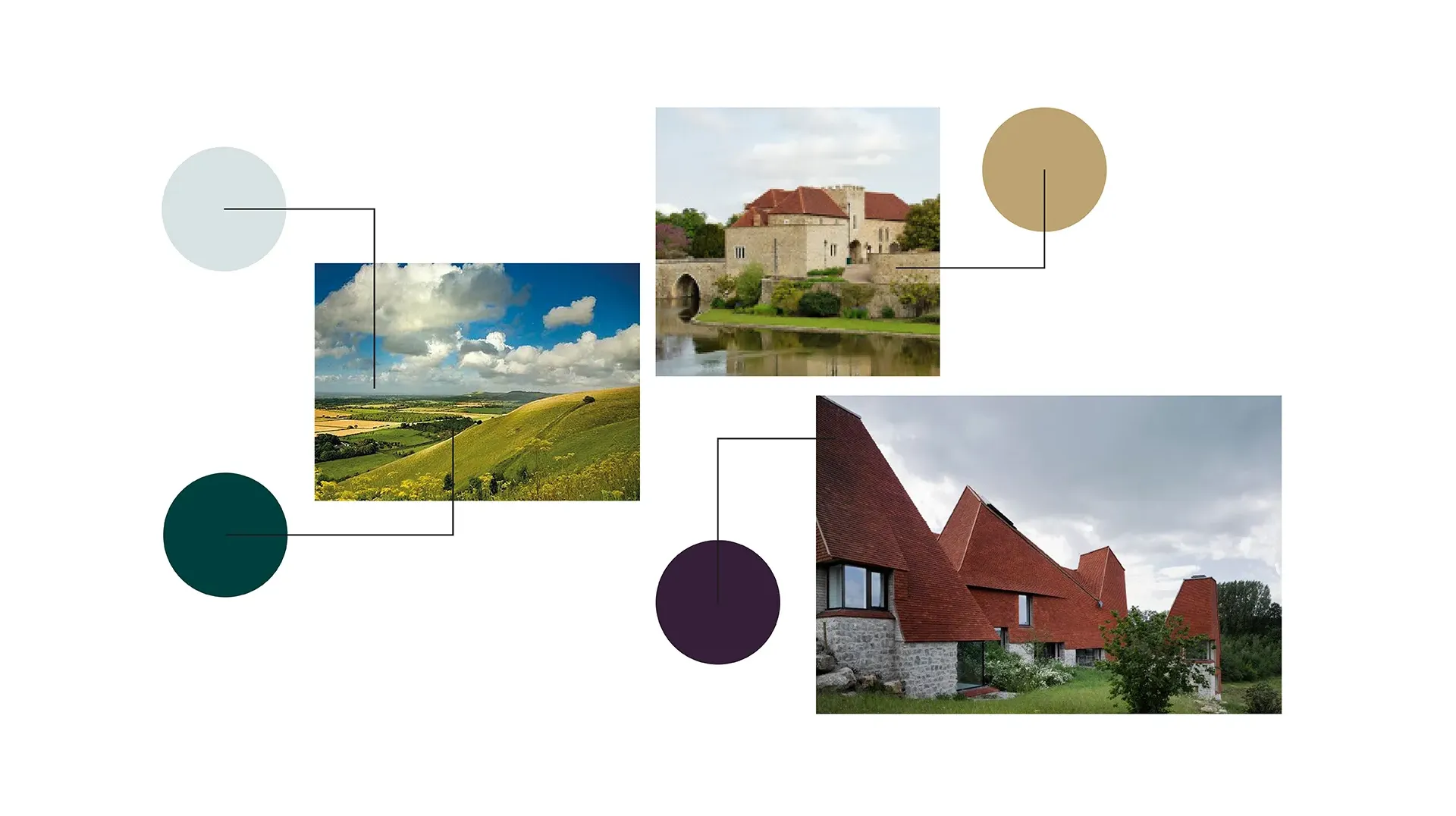 The approach
We approached this project using our 3 step process:
1. Immersion and persona development – What we already know / review on existing Keymer marketing ambition/what do our audience thinks.
2. Brand strategy – How do we need to position ourselves in the market? This was achieved through a workshop exploring the cultural, audience, competitor and brand insights to develop the brand.
3. Brand identity and communications – How will our visual language change to support this? Development on new branding informed by the brand strategy – how does the new brand impact the look and feel of our channels and content?
Immersion and persona development
Keymer has a rich history with people at its heart; it's about craft, care and quality.
The brand builds trust through both its enviable credentials and partners and provides dedicated expert support on every project. It is authentic, British, considered, and understands the needs of architects, homeowners and developers through communications, product development, the buying process and CPD. It's a brand that moves with the times; both with the source of its products and the types of buildings they bring to life. Proximity to the raw material, coupled with the handmade processes, means that Keymer's carbon footprint is minimised.
A trusted and considered brand with progress at its heart; Keymer's team of passionate, caring and technically brilliant experts are what makes the brand truly unique.
Culture Insights
Contemporary natural 'look' – new builds with high-end, aesthetically softer designs
Back to basics – cultural shift towards simple, local products
'Wow factor'– stunning monolithic buildings
Premium developments: money coming into the UK – a buoyant market
Eco-friendly – good for us, the environment and planet; minimising embodied carbon
Locality and transparency – knowing where a product is from and how it's made
We're seeing a return to nature, greater emphasis on provenance and rise in eco-conscious choices in high-end buildings.
Audience insights
Architects
Architects strive to be innovative and create award-winning buildings they can be proud of and which will lead to admiration.
They need an expert partner that can help make this happen and open up new possibilities by providing technical advice, support and inspiration.
Their vision and goals are personal to them and they need people they trust – they need to have confidence this can be done.
Architects are receptive to Keymer's story & love learning.
Architects are looking to make history with their designs and need an expert partner who can help them make this happen.
"There's the top 5% of the marketplace, obsessed with materials and how we interpret traditional building techniques and make them contemporary. It's a very young audience, endorsed by maybe 30 or 40 of us across the UK delivering high-end architecture."
Home owners
Home owners are inexperienced in this area and are looking for a partner they can trust to hold their hand.
They seek inspiration early in the process and are seeking a specific 'look' that suits their home / area.
They like to know where the product has come from as a reassurance of quality and financial value.
Increasingly, homeowners will make the final decision and it will come down to customer service – hand-holding and reassurance that this product will retain/ enhance property value etc. Home owners are fulfilling a personal vision and need a trustworthy, human partner.
There is a huge opportunity to inspire and educate the high-end home renovation audience who want the best-of-the-best to maximise the beauty and value of their home.
Competitor insights
Competitors make similar claims (British, handmade) although many lack 'proof' of their 'brand story.' This lack of transparency makes the brand's claims questionable.
They feel either small, old-fashioned or large and also corporate. They lack that emotional connection and a personal, human touch.
Tudor is probably the closest competitor offering a cheaper alternative although they cannot match the expert support or professional image of Keymer tiles.
Competitors lack inspiration and a human touch; they're stuck in the past and are missing the credibility which only Keymer brings.
Larger manufacturers such as Marley maybe the biggest threat as they capitalise on the lack of competition in the sector. However, they can't compete with Keymer's USP, their heritage service.
Whilst standing out from the crowd is getting easier, this could be dangerous for Keymer. It's in our interests for the market to be buoyant, with strong competition. To future proof the brand, it must become visually synonymous with its brand attributes, unrivalled specification services and the ultimate in high end luxury products.
Brand Strategy
The next stage was to ask the simple but challenging question, what is the brand opportunity and how do we create a brand strategy?
Focus on Keymer's role in building a more beautiful contemporary Britain (without losing connection to its past)
Bring this to life in a modern yet natural way that conveys confidence and warmth through its 'human touch'
Support our positioning with clear proof points; our unrivalled credentials, quality and rich brand and product stories
Communicate that Keymer is a progressive, forward-thinking organisation that will be around for years to come
To significantly increase the reach and appeal of Keymer tiles, educating and inspiring both homeowners and architects on their uncompromising quality (attracting the 'only Apple will do' crowd) A contemporary classic.
Keymer has an opportunity to position themselves as a timeless classic and future-proof against imitation. To become the 'Aston Martin' of handmade roof tiles – an aspirational heritage brand that's moving with the times. From this, we identified what we could legitimately say about Keymer tiles:
What – We lead the way in quality British handmade clay tiles.
How – We are uncompromising / We are progressive / We are authentic / We are bold.
Why –  Become a catalyst for Britain's architects to push creative boundaries. In essence, restoring and designing some of Britain's most iconic buildings.
From this we constructed the brand proposition and brand essence.
Creating a new British history
Brand identity and communications
Once we finalised the brand proposition we audited all of Keymer's communication in line with this brand essence, and how it compared against it.
Keymer as an organisation carries a lot of weight in the industry. It is a name that says exquisite craftsmanship, luxury and the best of the best – to those in the know.
However, the visual execution of the brand lacked the same quality and appeal. Whist the brand does have 'handmade' cues, it lacks a bold, contemporary, and premium feel.
We recommended that we needed to create a unique and own-able brand mark and visual language, as high end, uncompromising and considered as the product itself. This would play an important part in increasing reach and becoming synonymous with the best in the market in the mind of consumers.
With the visual execution of the brand needing to be more contemporary and communicate high end quality, and be as considered as the products themselves.
This and the brand wheel went onto the inform the creative for the brand identity.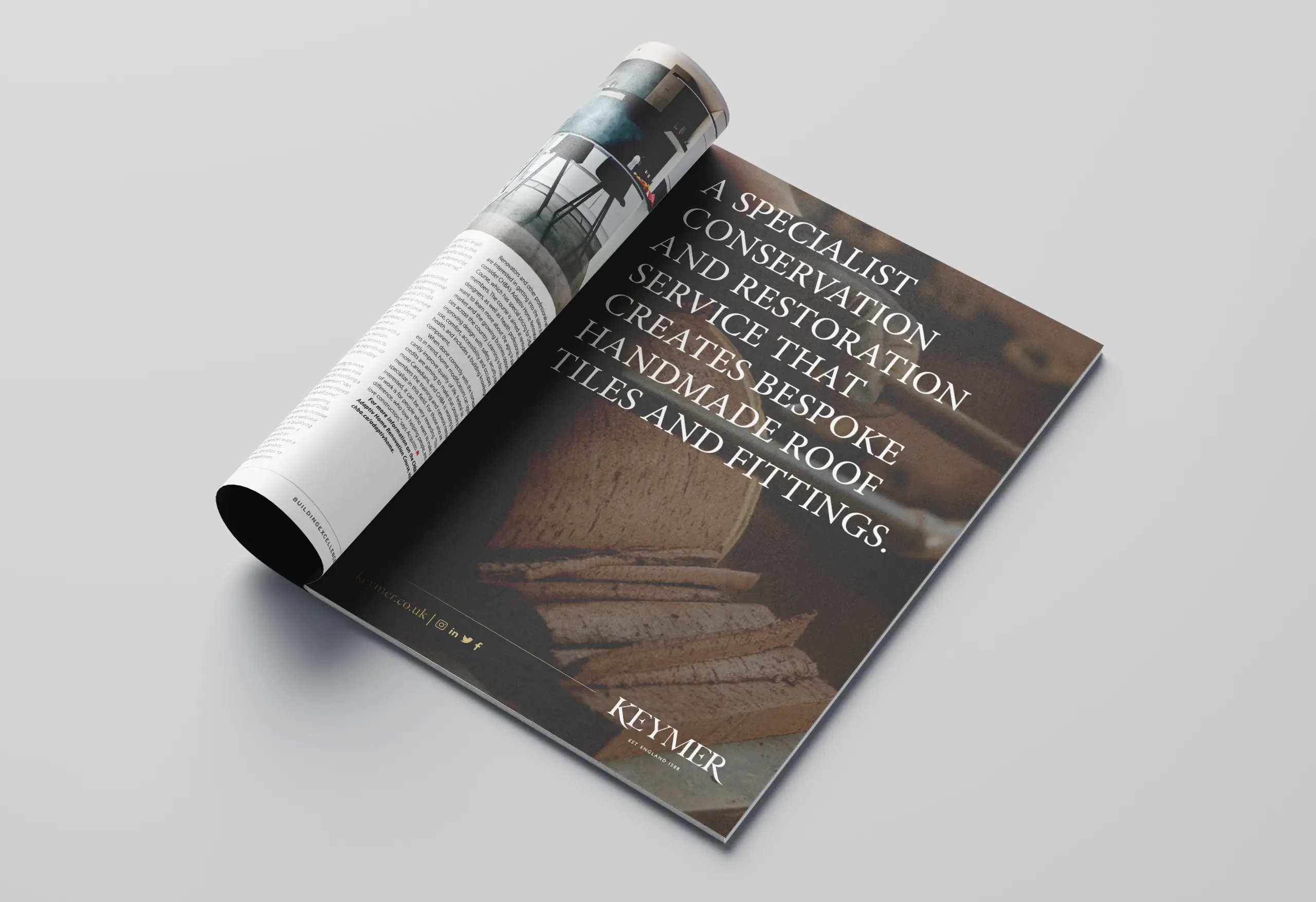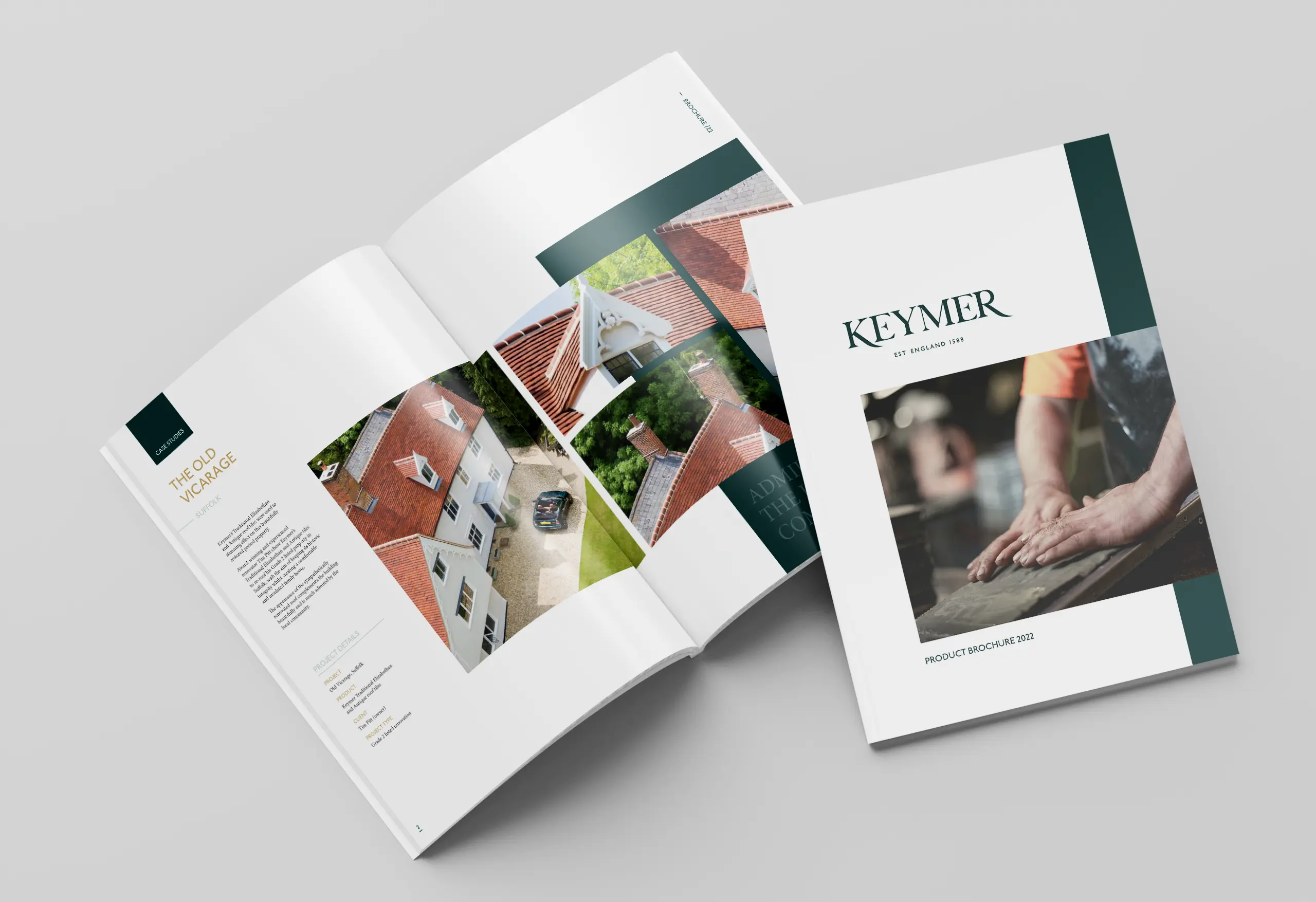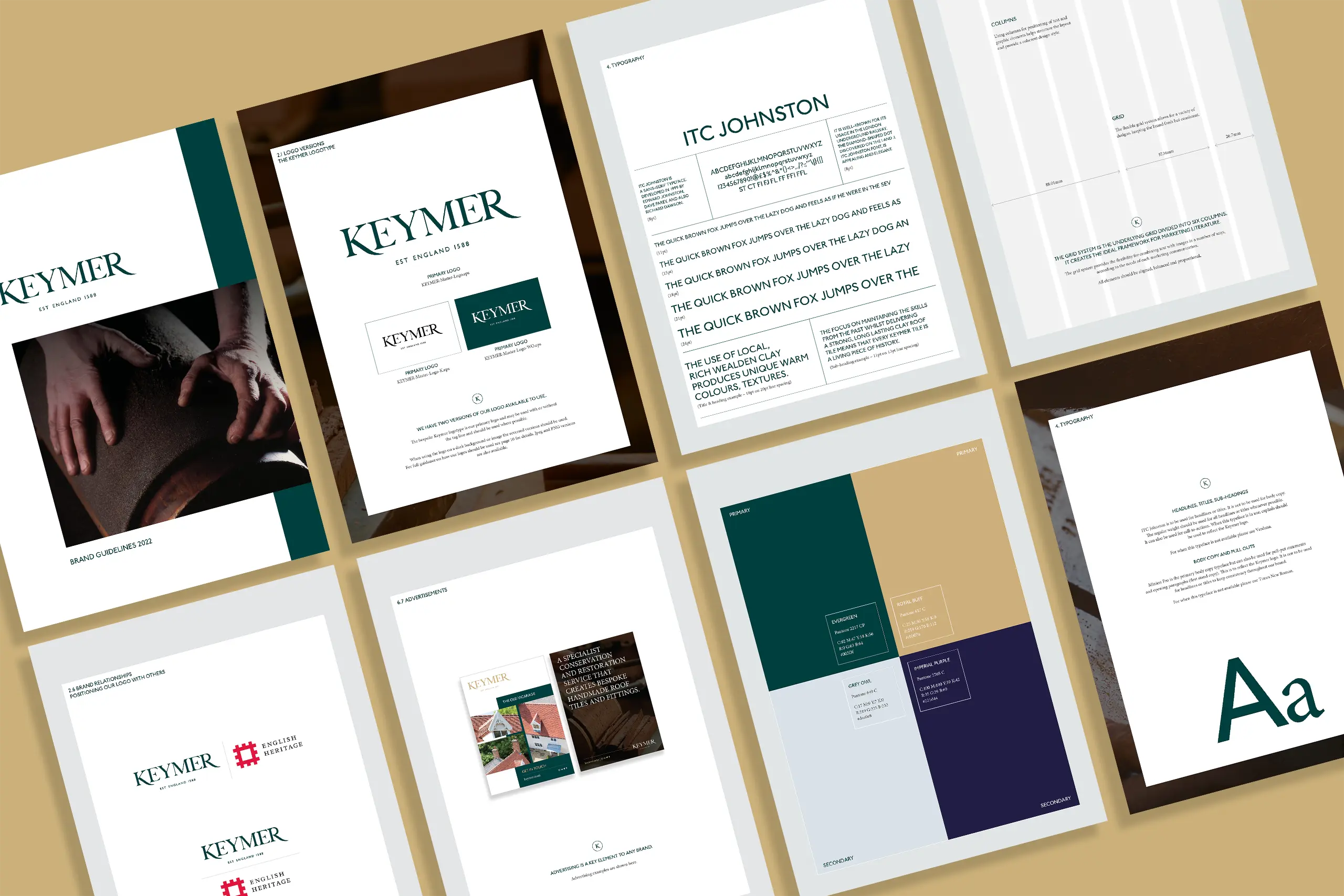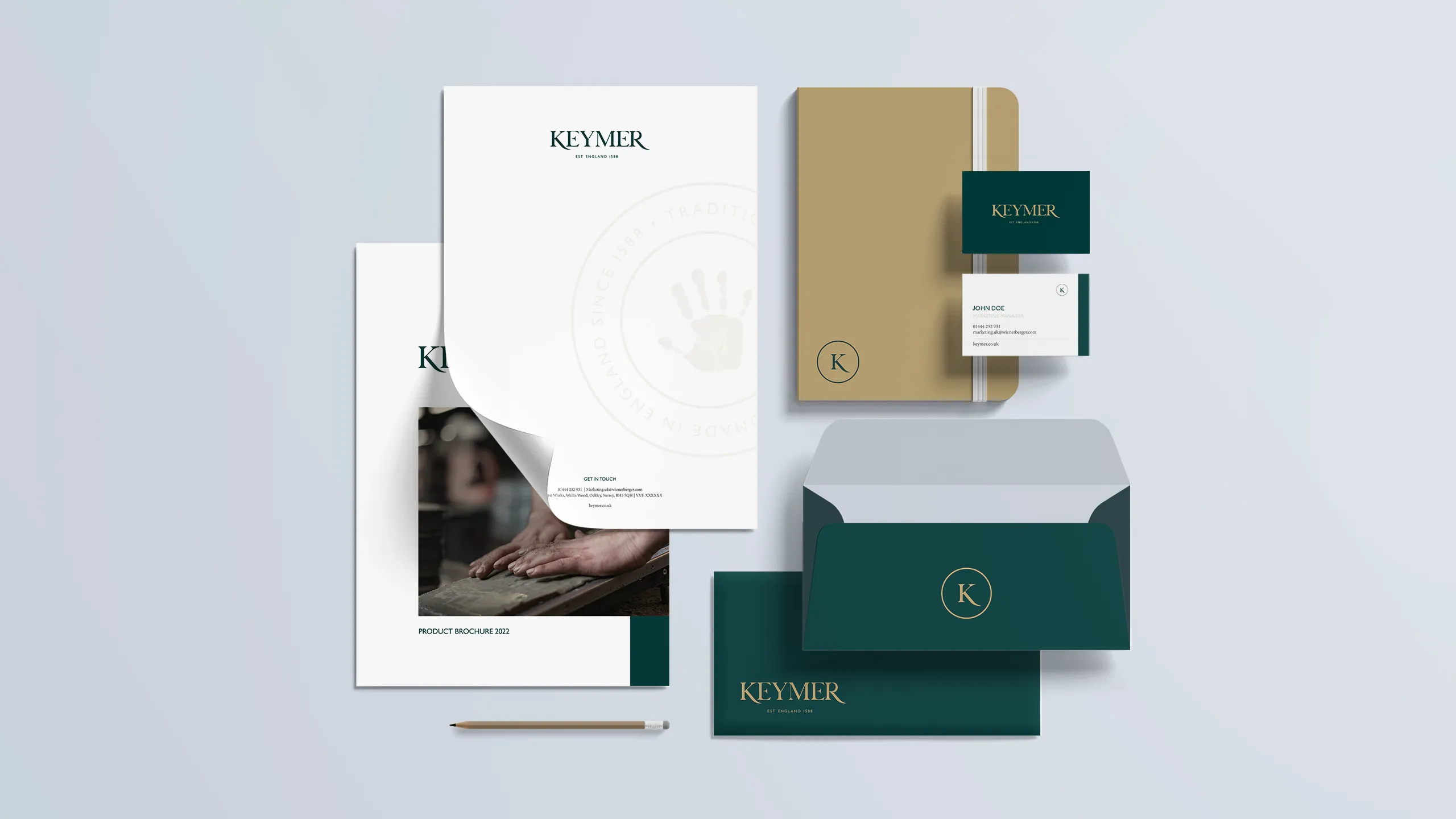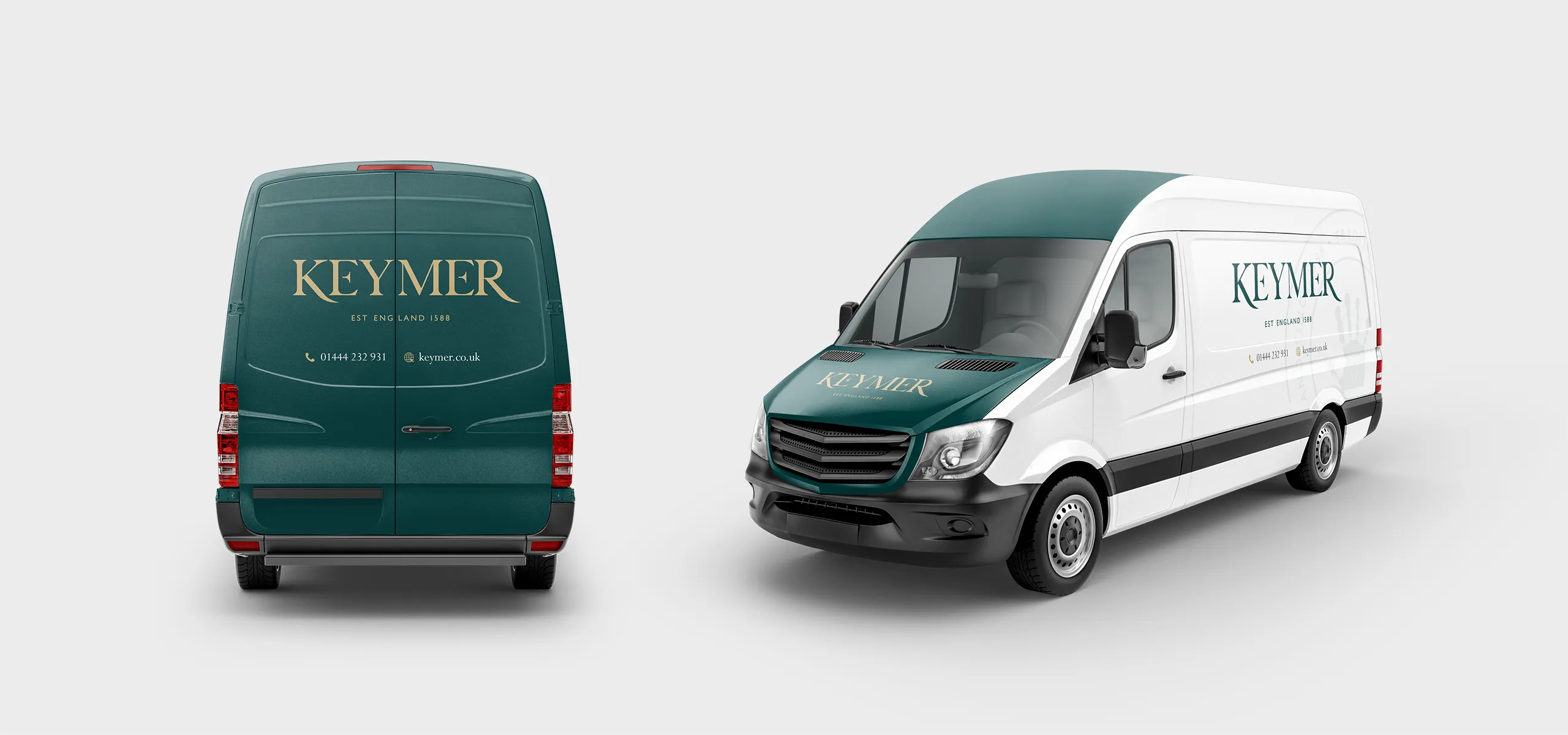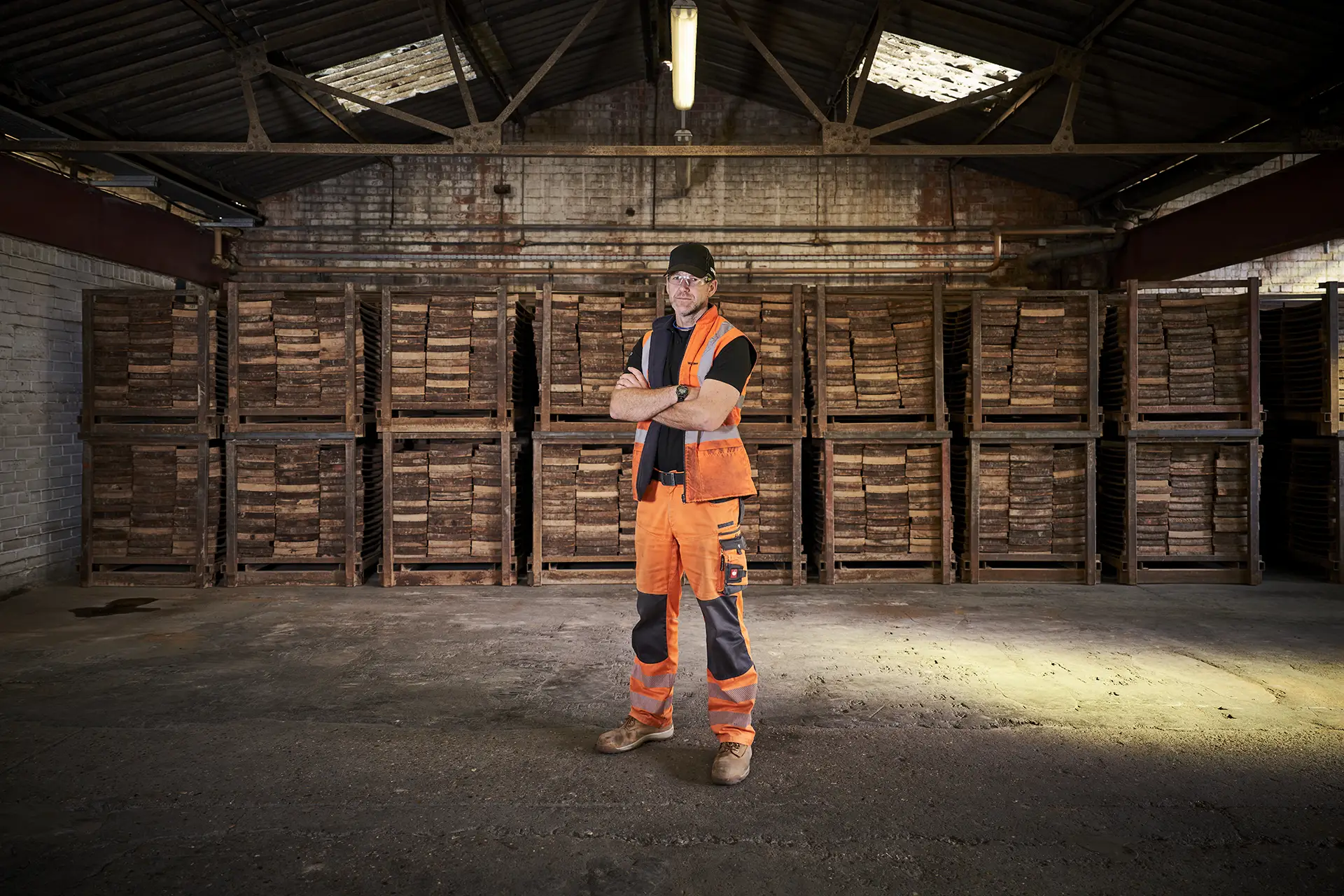 The results
The brand
We began by proposing several designs that answered this brief, with the final chosen route having its foundations in heritage as deep as Keymer's.
The logo design is based on the first original English typeface, Caslon (designed in 1722). Inspired by this we created a beautifully handcrafted design, integrating Keymer's tile shapes, to inspire, influence and create a brand-new British typeface and logotype for Keymer to take them into the next decade.
Colours were inspired by products in use as well as the British countryside, to shake off the previous earthy tones. Marrying both Minion and ITC Johnston (another British classic), we created a Brand Toolkit and Guidelines which oozed the missing 'high-end product' feel.
The website
The key to the website was to create a site that appealed to the next generation of architects. Simple and effective user experience to access product information, services offered by Keymer and case studies.
A late addition was to have the ability to 'shop' for samples. UX was designed to easily allow users to add products to a 'shopping cart' and checkout. All these elements would ultimately allow the Keymer marketing team to track website use and engagement.
Photography
A two-day location photoshoot was arranged at the Ewhurst Factory in West Sussex. The concept was to capture the Keymer tiles being made by the team of tile makers within a real environment. Natural light, Keymer employees and a working factory added to the drama of the imagery.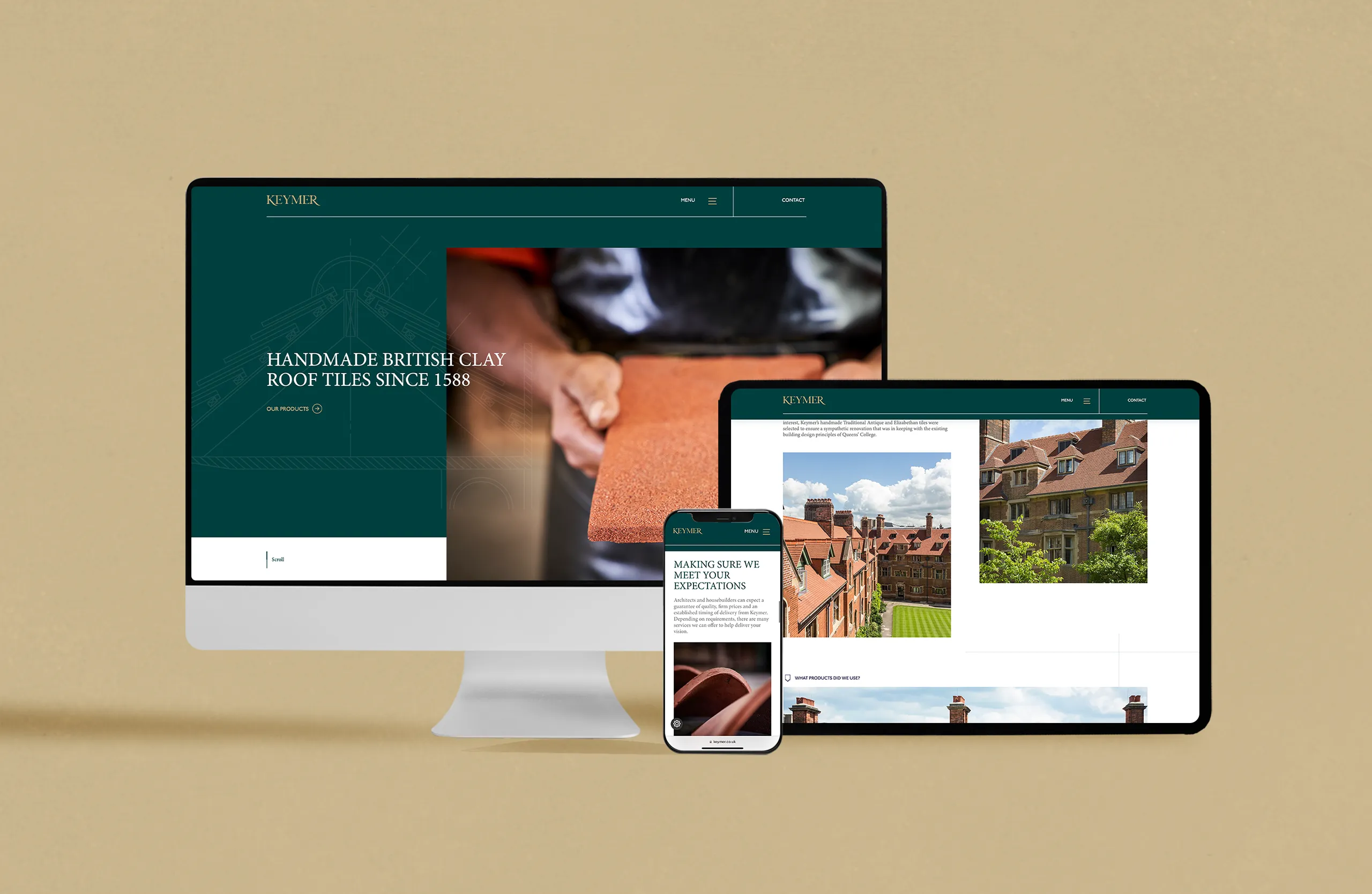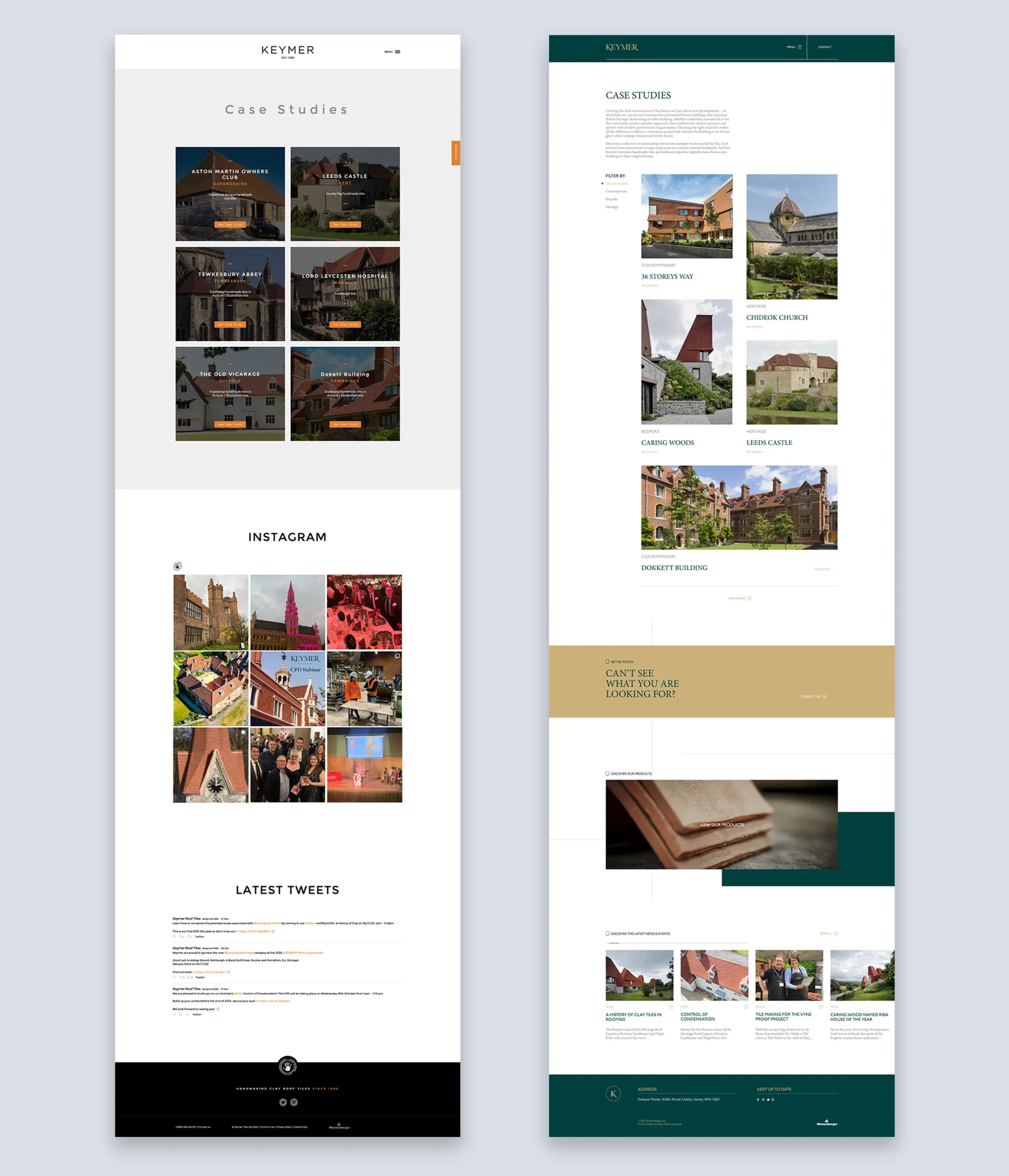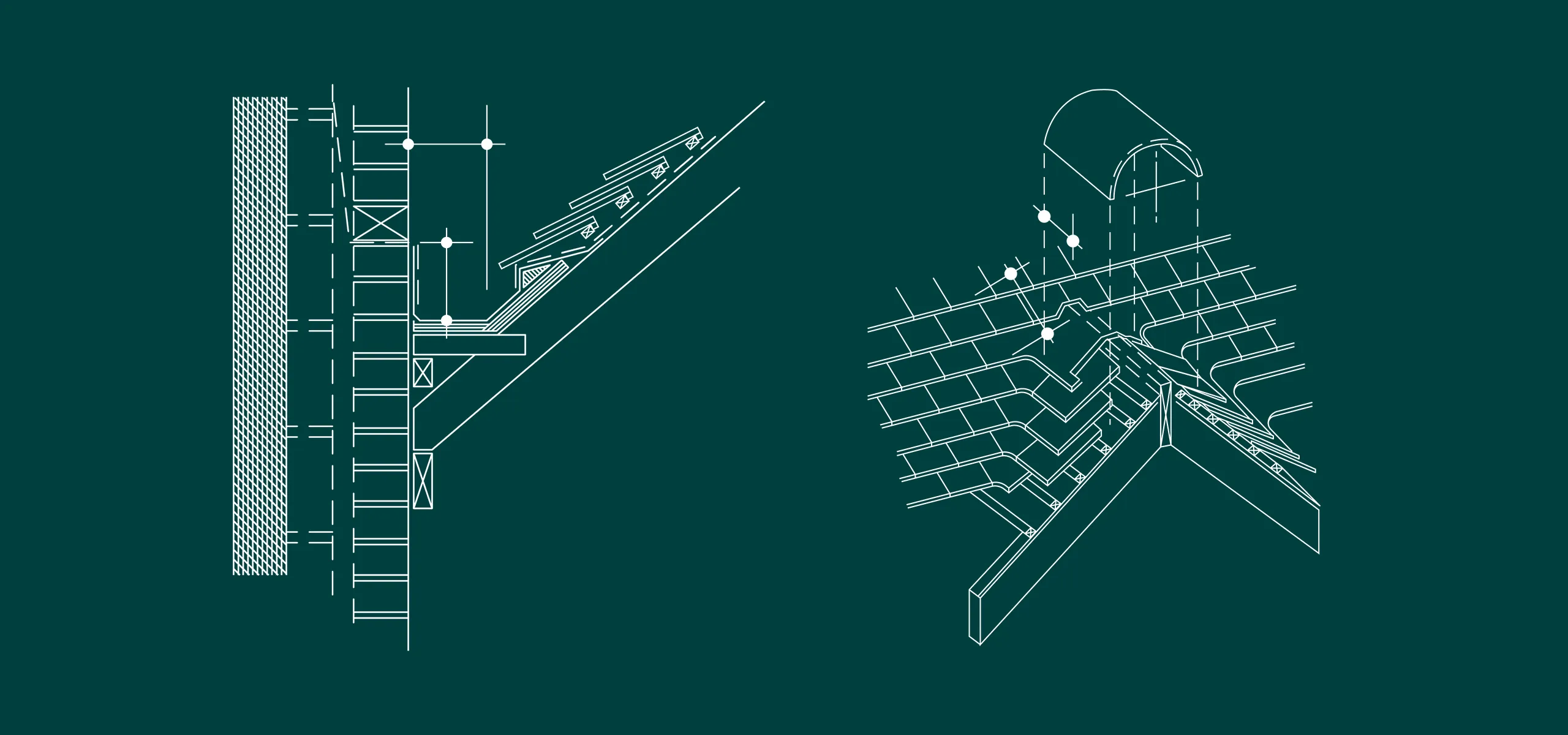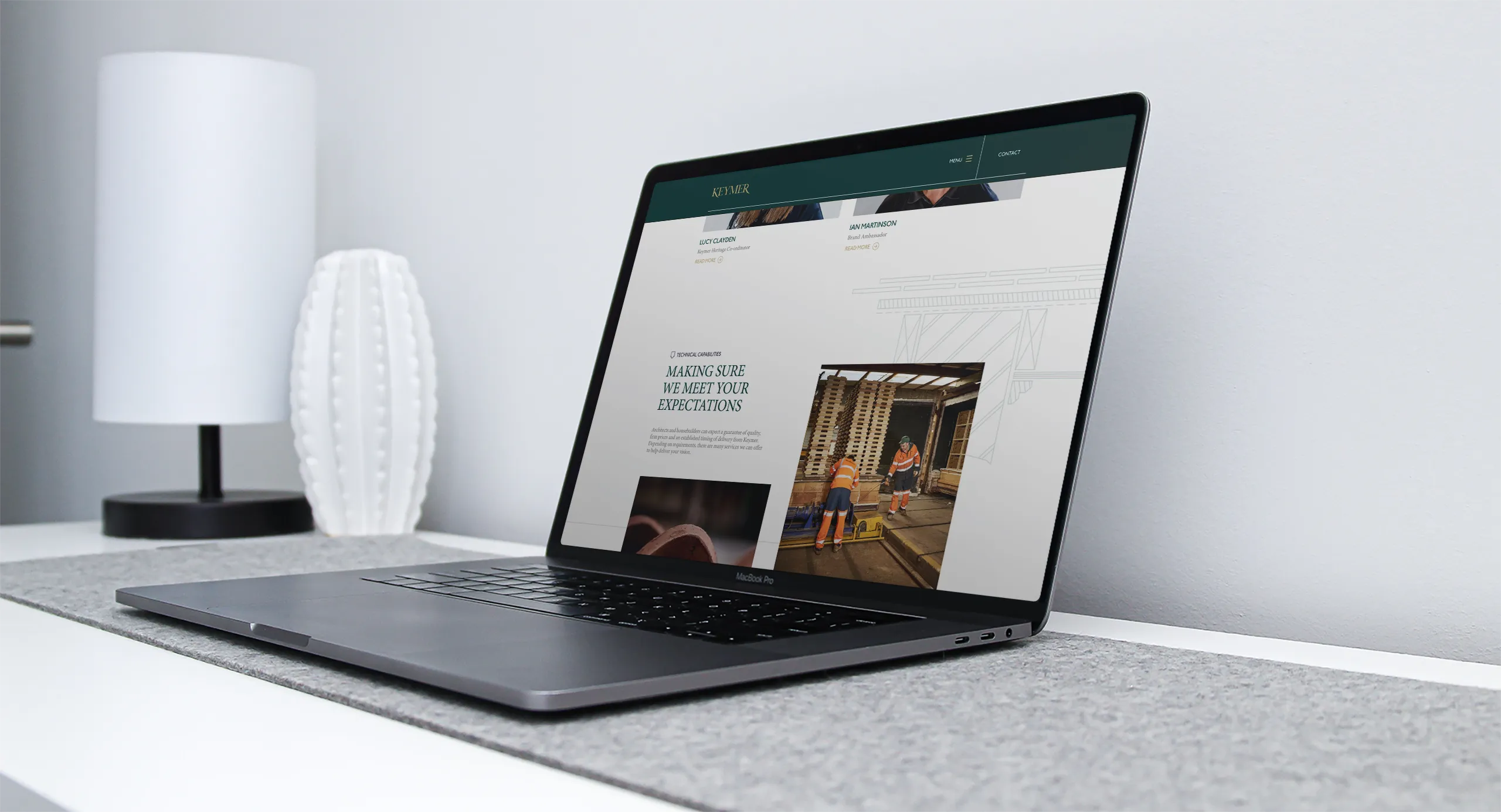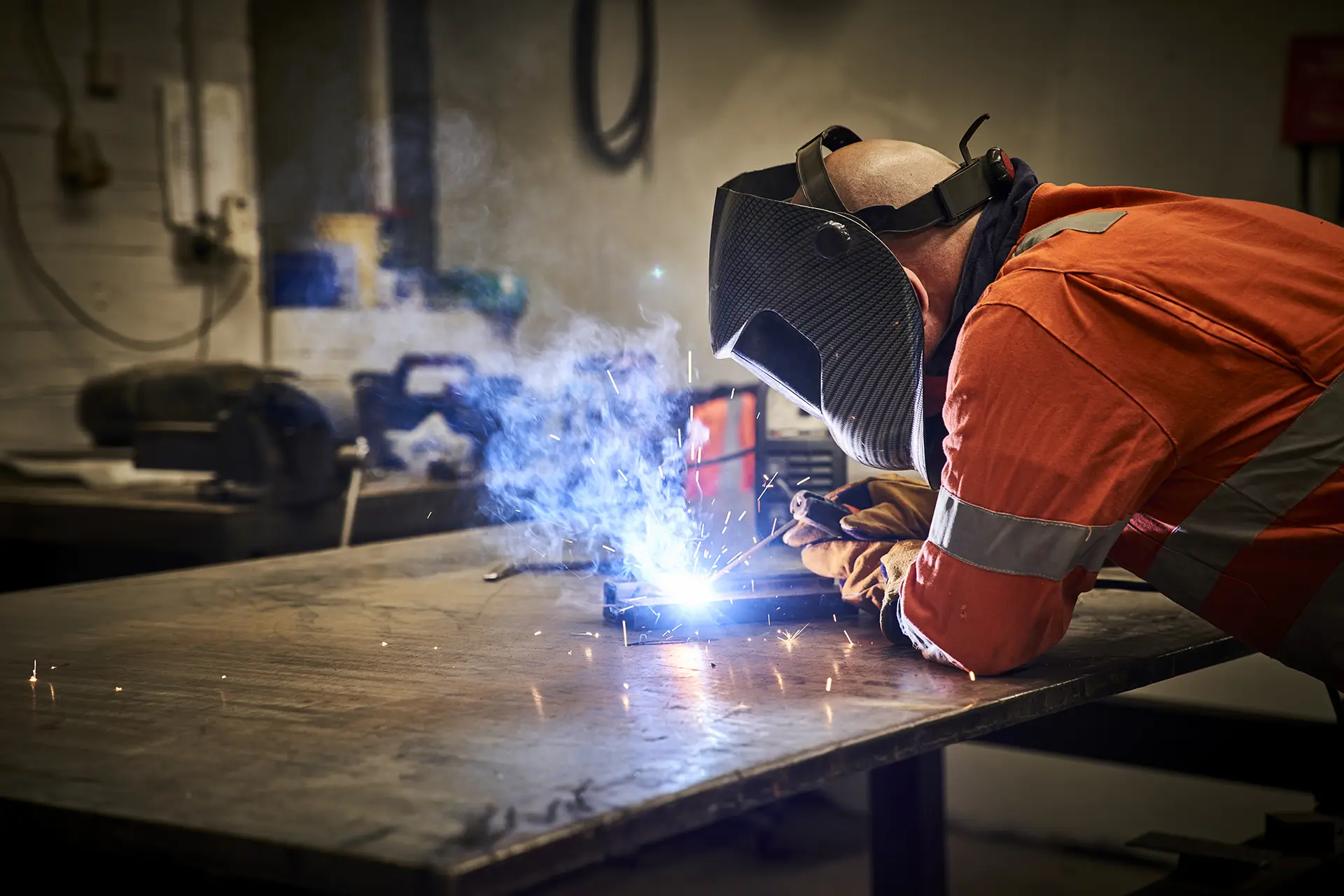 "Think have become an integral part of the Wienerberger digital team, supporting us with several workstreams across our digital roadmap. From hands on execution through to strategic consultancy, Think provide an excellent service and value for money. We are excited to see how the partnership evolves this year."
Jonathan Hunt, Wienerberger
Award winning and shortlisted in…