The challenge
MancSpirit is Greater Manchester's Mental Wellbeing Charity and our chosen charity. As part of our commitment we have provided our services to rebrand the charity and better reflect the creative sector that they work in.
A small Manchester based charity with big ambitions, MancSpirit are committed to improve the mental health of those people who choose Greater Manchester as a home, for a career, for leisure or for learning.
However MancSpirit were aware that to be taken seriously as a charity, they needed to improve their generic logo and the consistency of their branding.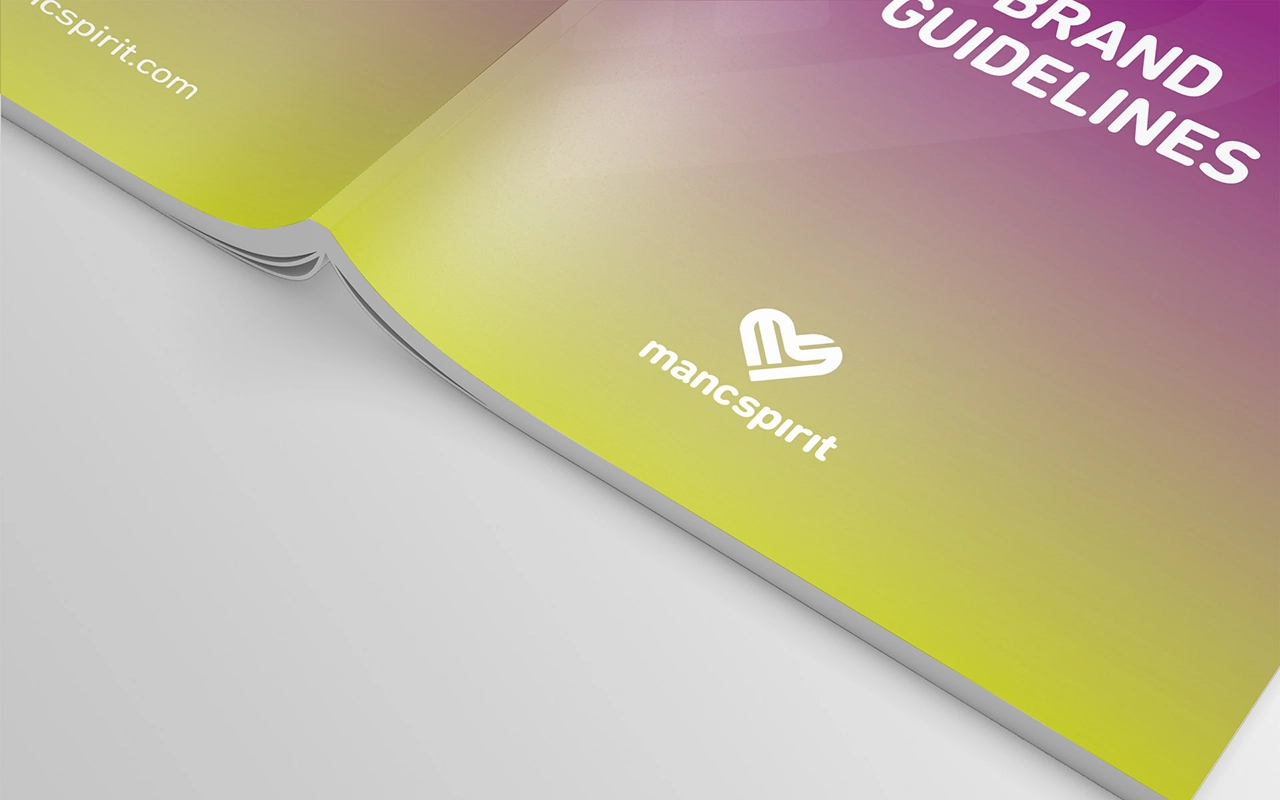 The approach
It was decided the brand should move away from the cog symbol, that represented the industrial side of Manchester, as it wasn't necessary to communicate this element. Instead the focus is on the heart symbol as a key representation of wellbeing and a simple solution forming a heart out of the initials won the hearts of the founders when we presented the concepts.
Following on from this we produced mini guidelines for their charity partners and created a brand new website, designed and built to be easier to communicate their events and fundraising.
Think will continue to support Manc Spirit into next year when they hope to finally host their first arts festival – watch this space!