The challenge
A coffee table book design to celebrate 80 years of business for Balvac, the structural repair specialist. Sandy Doull, the commercial director who had been at Balvac for over 25 years, had saved a lot of archive material from the business which included ledgers from the first year of trading and glass slides from the 1930s – 1960s.
It was a graphic designer's dream and after wading through countless stories, news clippings and slides, we were able to agree a budget and page plan.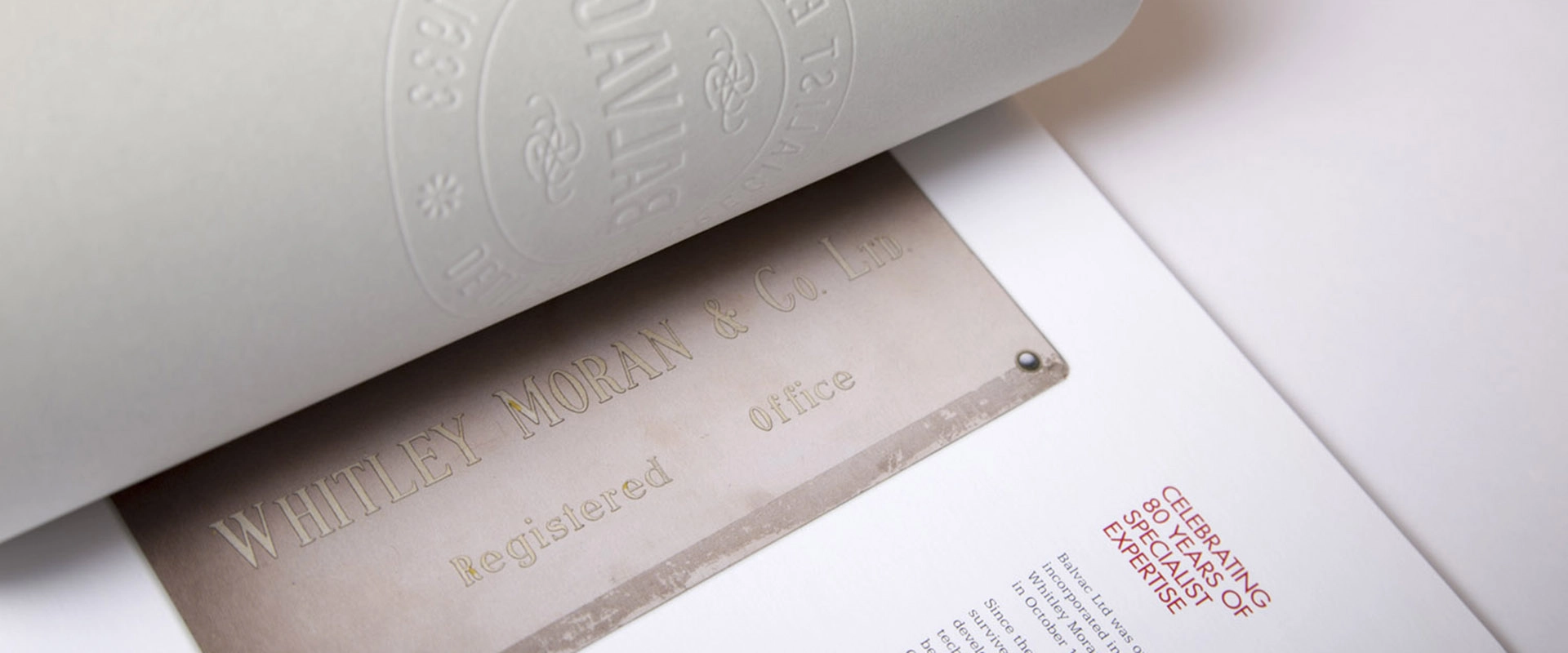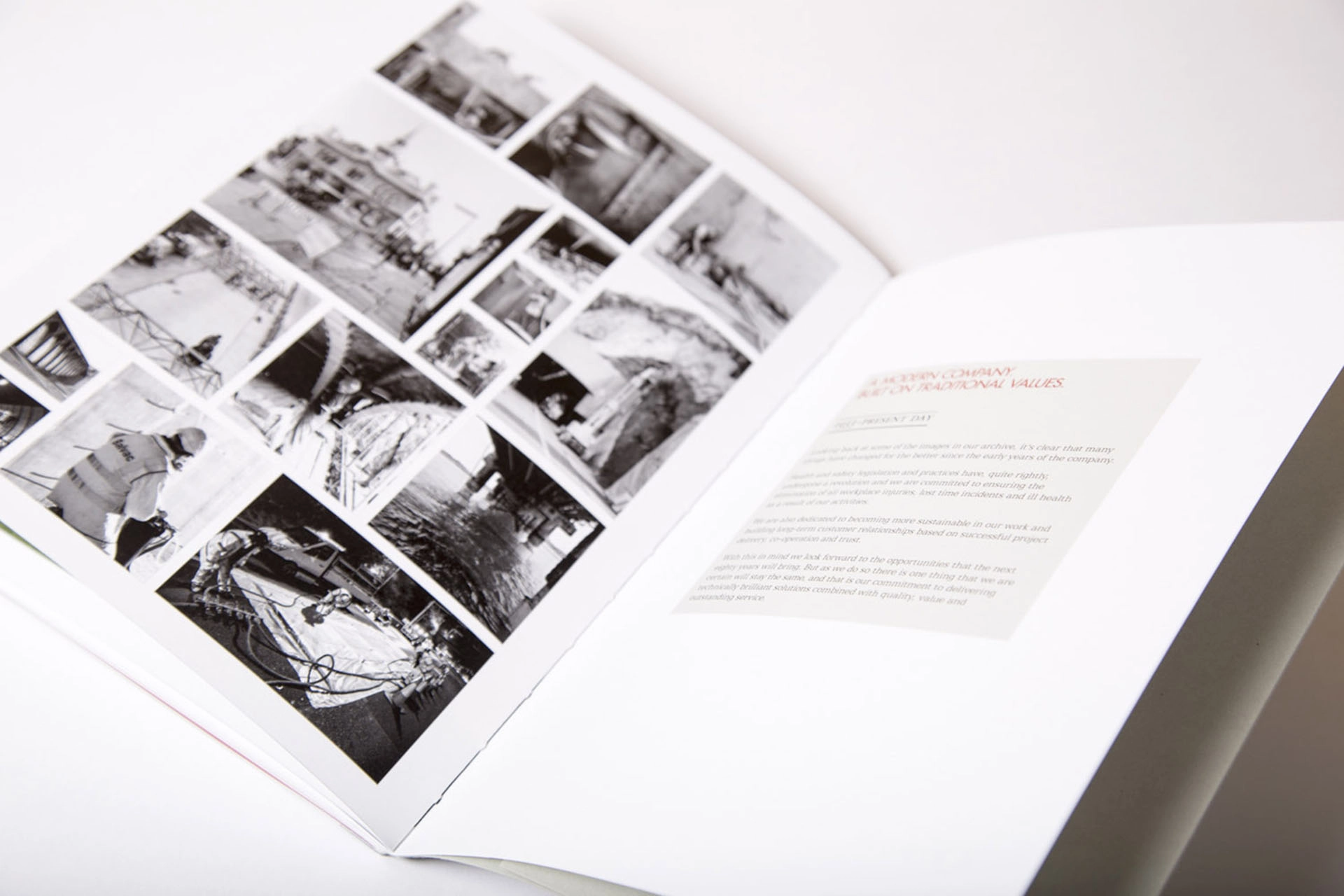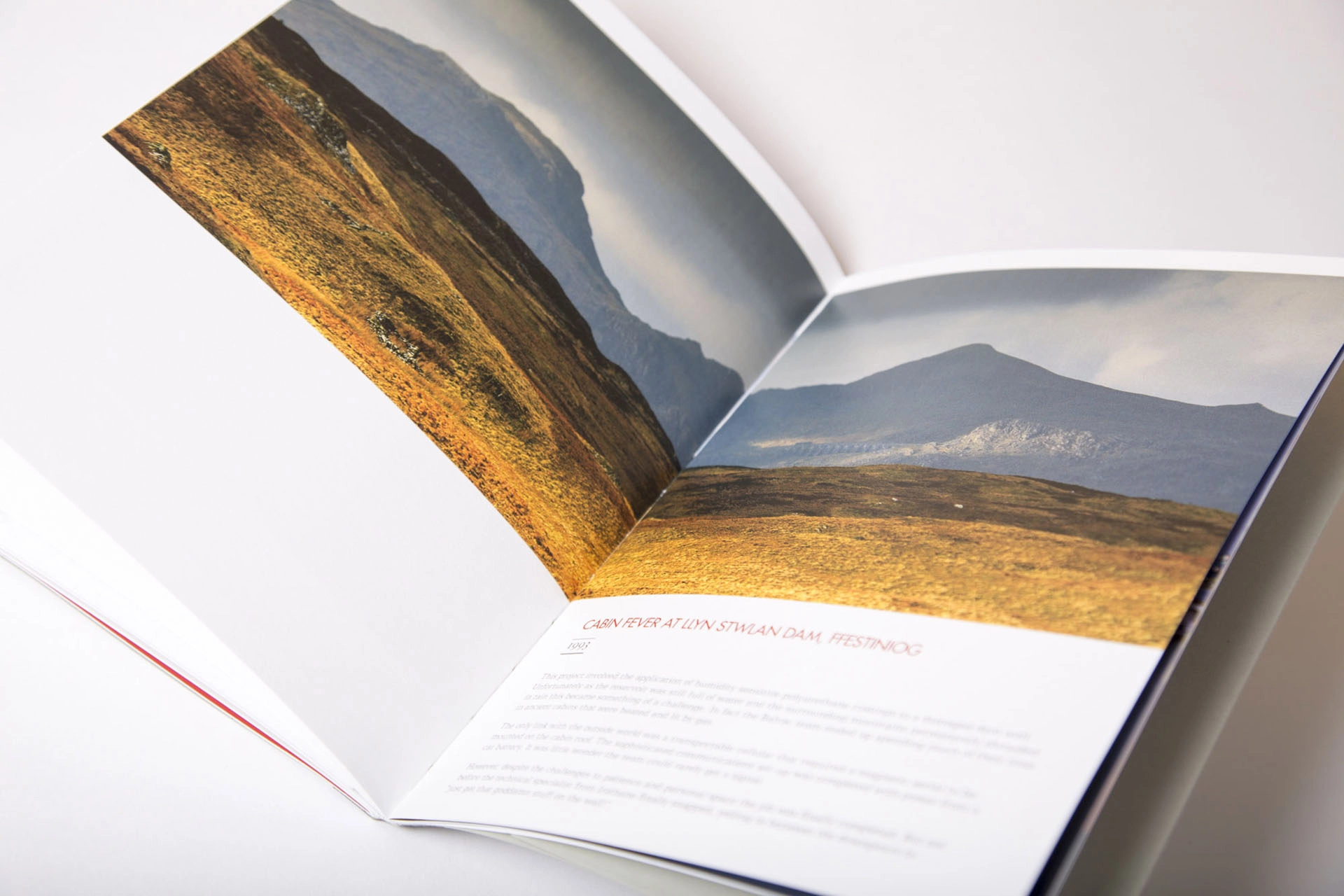 The approach
The design itself is understated. A complementary pairing of fonts and simple colours allow the photographs and illustration stories to engage the reader.
We were tasked to art direct a photoshoot with Claire Wood Photography who was commissioned to document the artifacts and a number of technical drawings were recreated in complementary style.
The book text pages printed on Omnia by Fenner Paper and the litho print and finishing was by Galloways Printers. This paper gave a lovely tactile feel and sat nicely with their history. A gorgeous blind emboss in concrete coloured colorset paper on the outer cover finished the design off.