Centre for Ageing Better
Illustrating findings for the Centre for Ageing Better impact report 2019
Back to work
The challenge
We've been working with the Centre for Ageing Better for over two years producing various items from reports, to exhibition and event graphics and commercial photography and we were approached to help produce their Impact report for 2018-2019.
The Transforming later lives strategy has a specific focus on helping people who are approaching later life. That amounts to almost a quarter of the population – and those who are at risk of missing out on a good later life. The Better Impact report covers the main 4 areas they work on throughout the year. Accordingly, the brief is to create a report that:
summarises the various activities and findings, but also;
illustrates the findings – literally.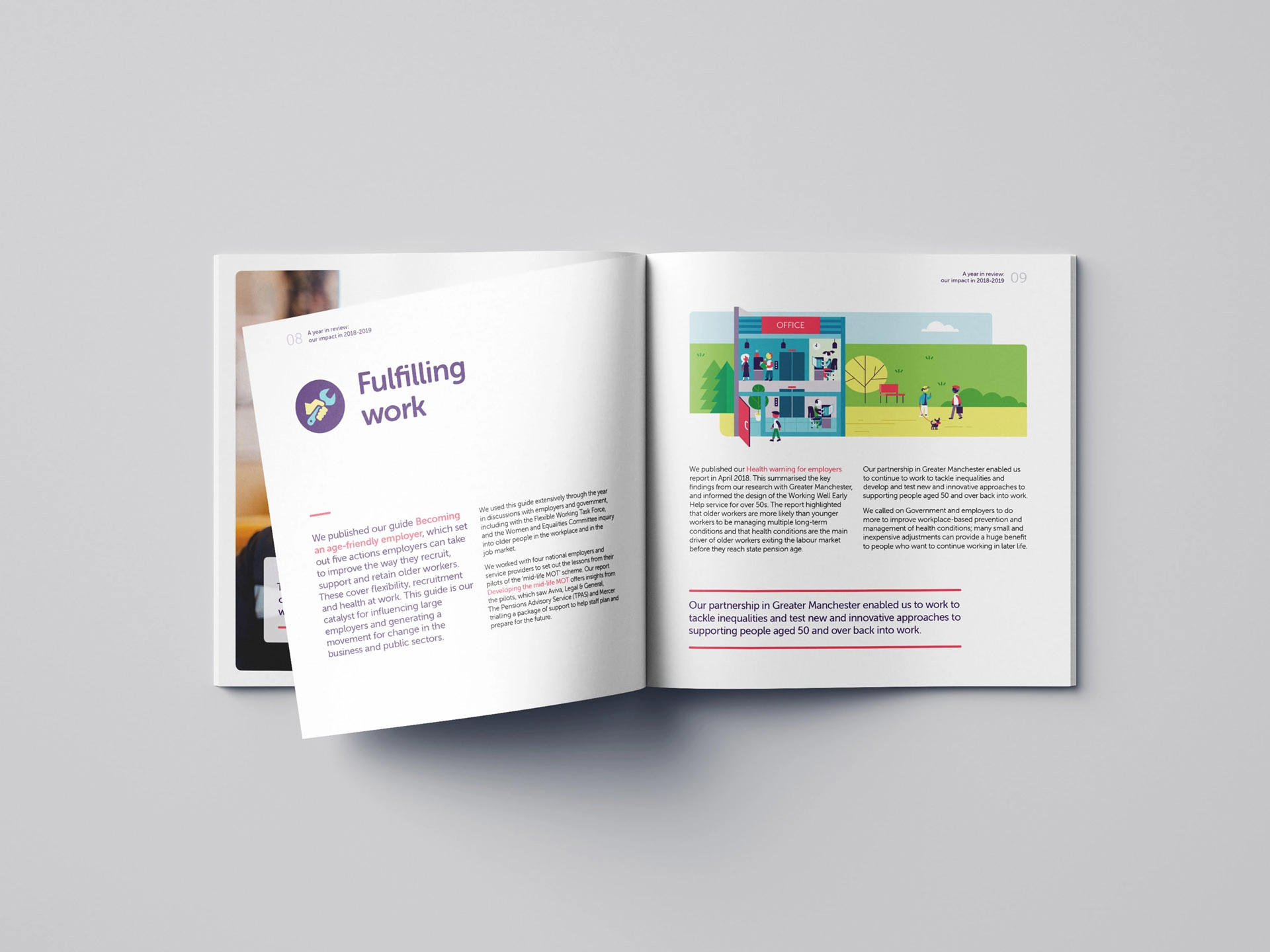 The approach
We set about producing a pagination of how we felt the report should be broken up based on the Word document provided. This is usually done as a flat plan. Part of this was where to house the infographic that we would create. The solution was to design the report as a 210mm square format and have 6 page cover which would allow for a large infographic fold out at the back of the report.
The idea for the infographic was to create a landscape that highlighted the 4 main areas of work. The detail within each of these 4 areas was then used to illustrate the relevant sections within the report and effectively highlight key achievements.
The rough illustration was passed by the client with minimal changes so we went to digitise it in Adobe Illustrator.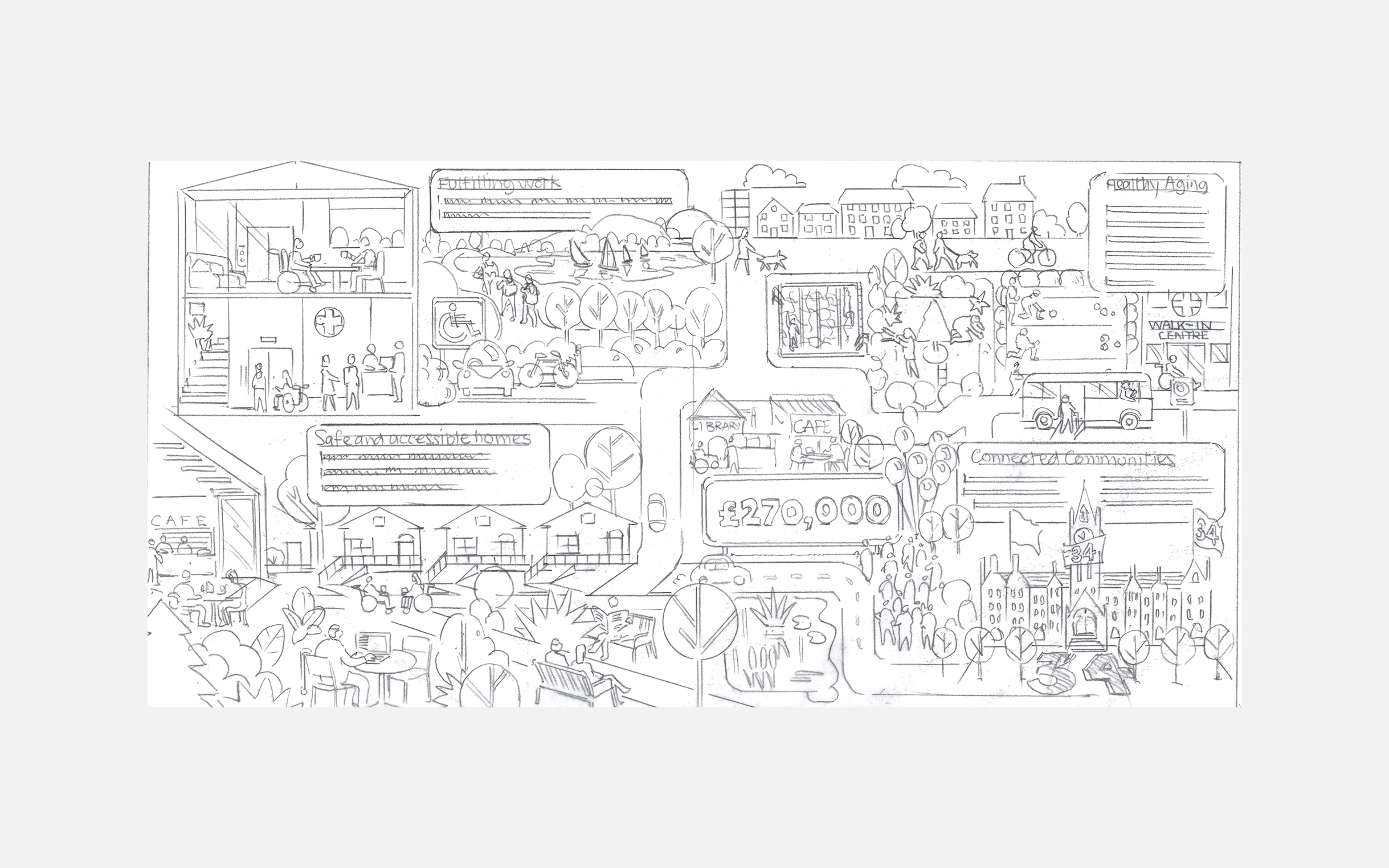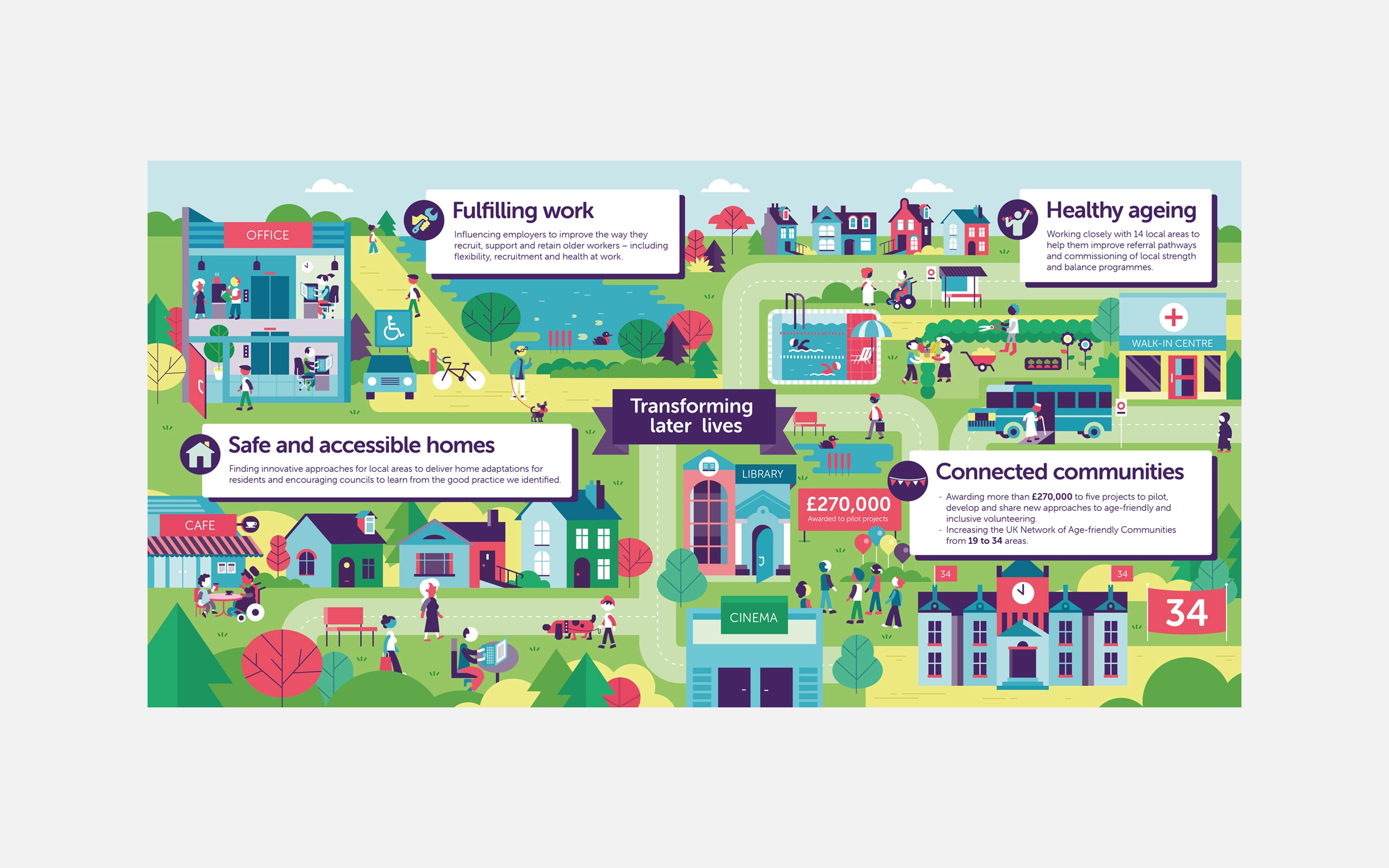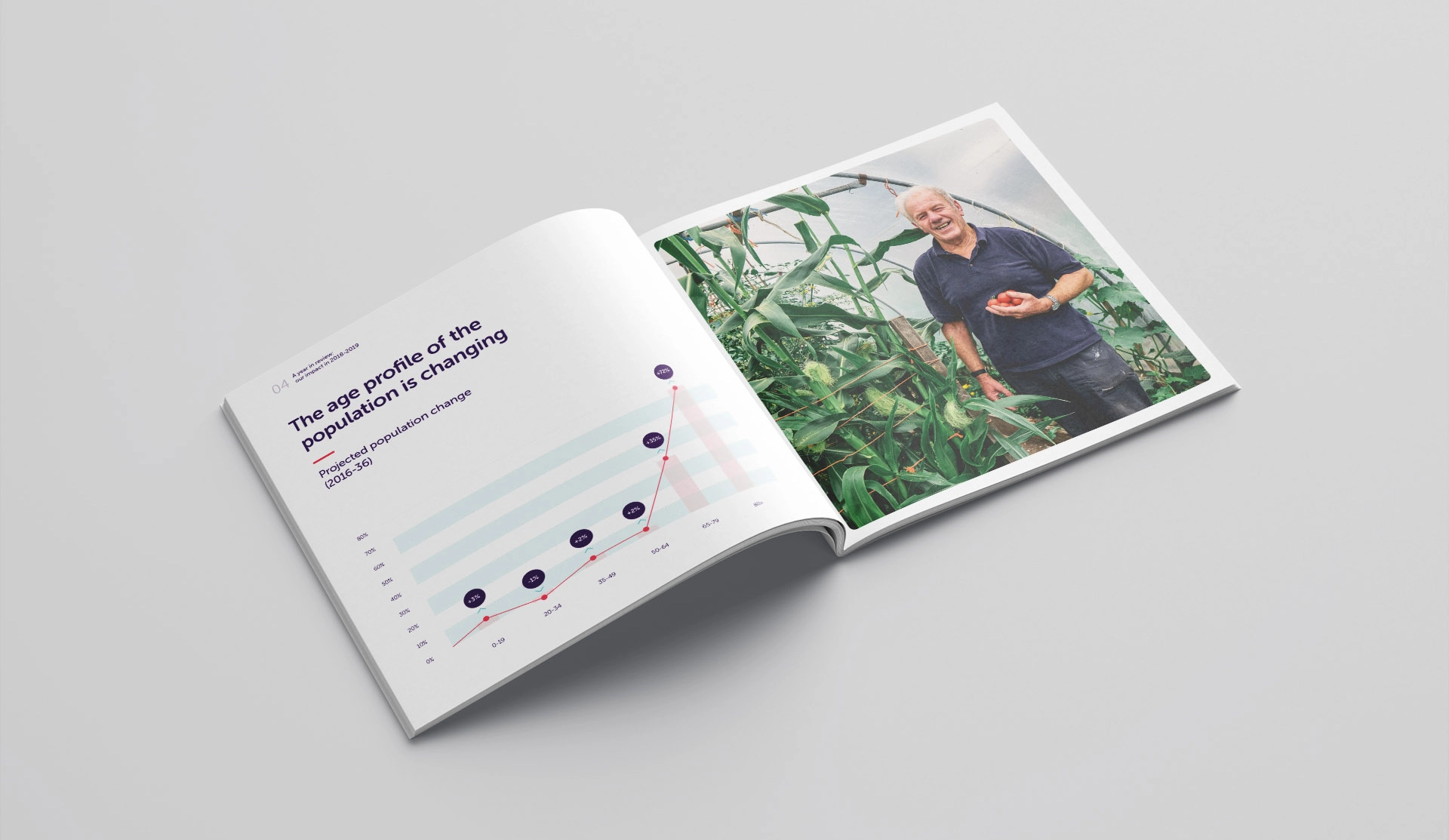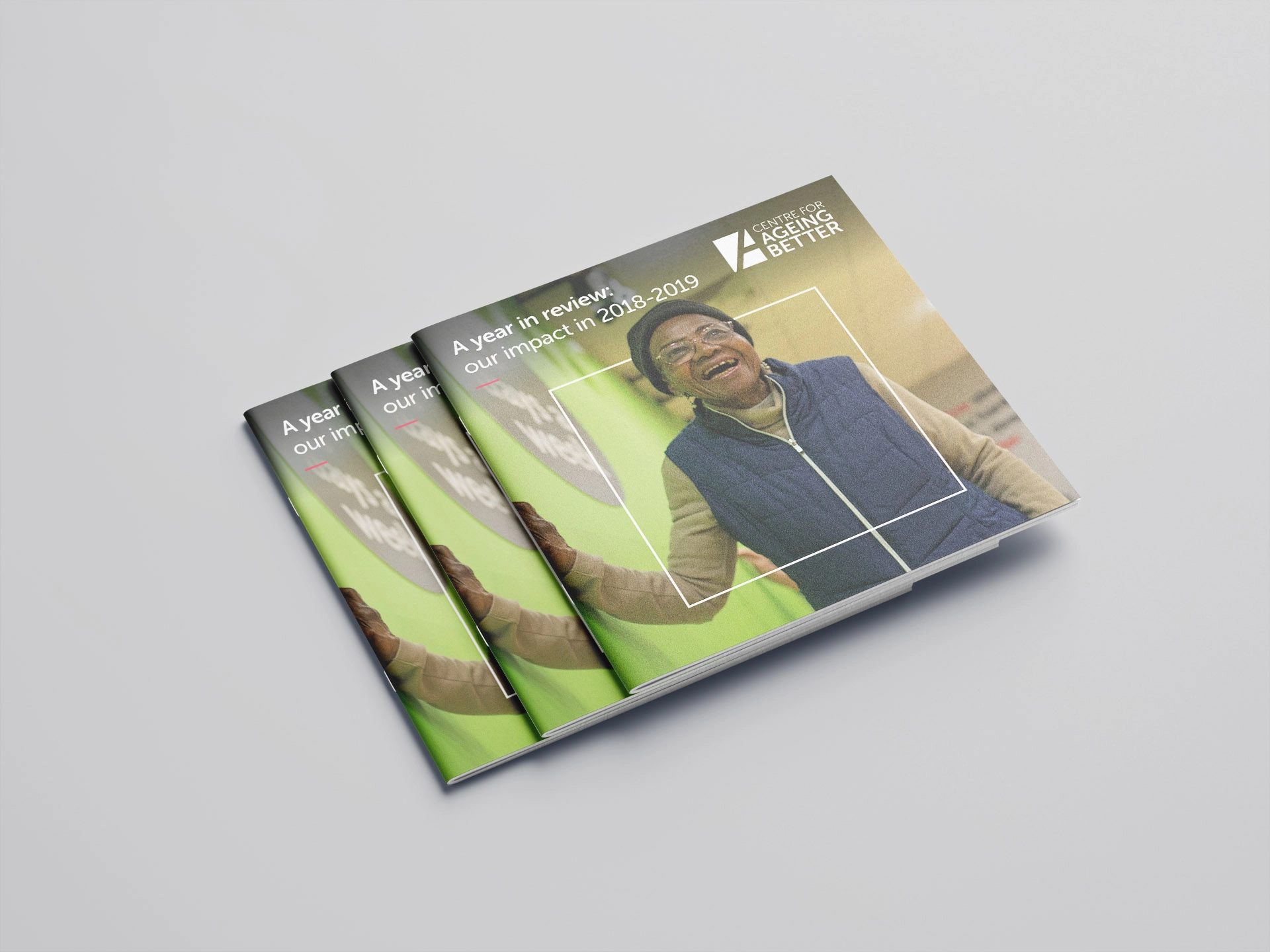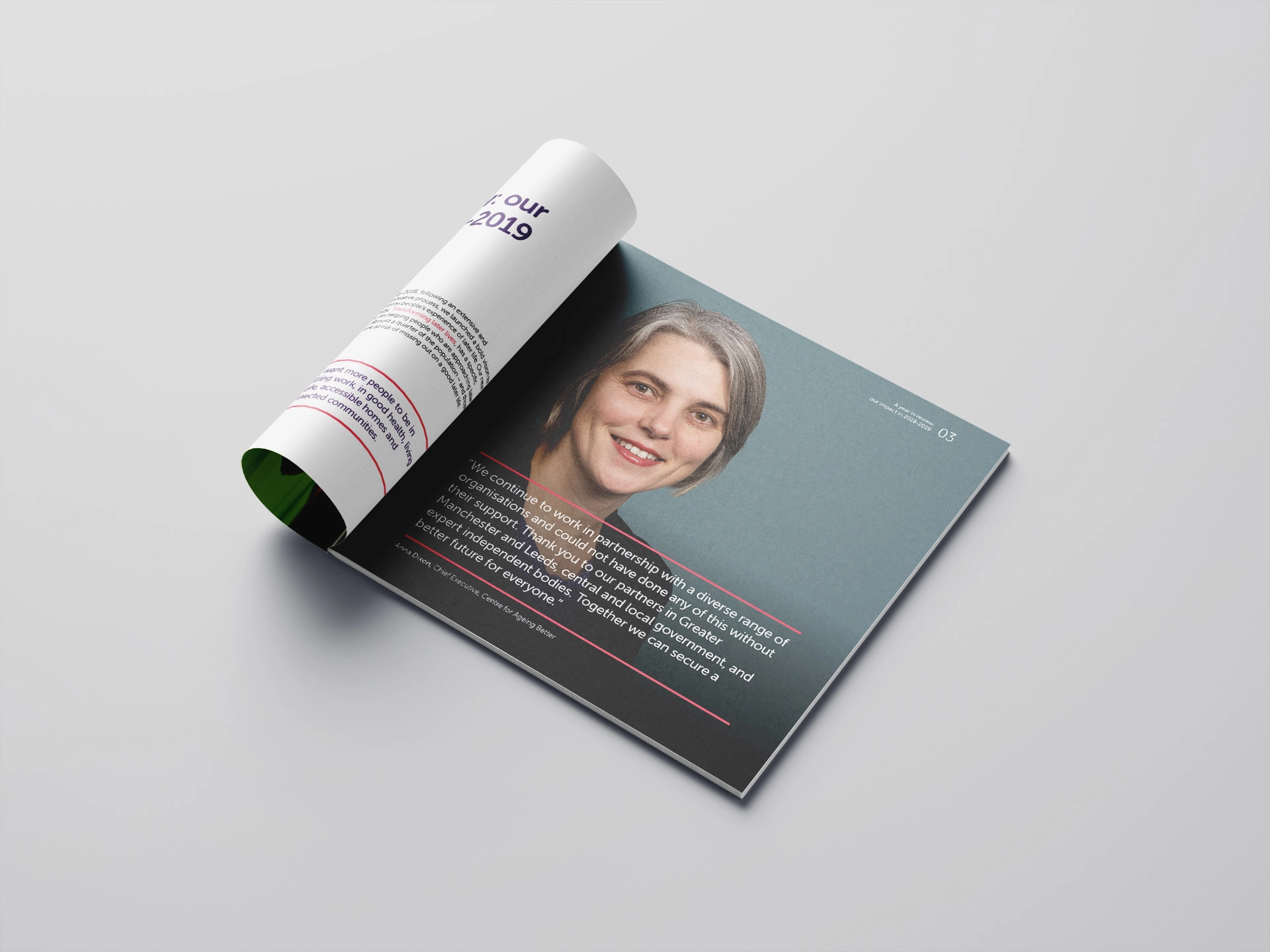 "Think did a wonderful job of interpreting our 4 key areas of achievements for our latest impact report, producing this amazing illustration and infographic plus wonderful report."
Niall Ryan, Communications Officer, Centre for Ageing Better