The challenge
Workman LLP is the UK's largest independently owned commercial property management and building consultancy firm employing more than 700 staff across 12 UK offices and a growing presence in France. Workman's specialist Property Management (PM) and Building Consultancy (BC) teams work with a client base which includes leading institutional funds, investors and property companies from the UK and overseas.
Workman identified the requirements for a new website:
1. Modern and professional in appearance, consistent with the Workman brand.
2. Provides a suitable platform to show a range of content that demonstrates our expertise – blogs, news, articles, photography, video etc.
3. Supported by an appropriate content management system (CMS) to allow frequent and easy updates.
4. Developed with the user experience in mind.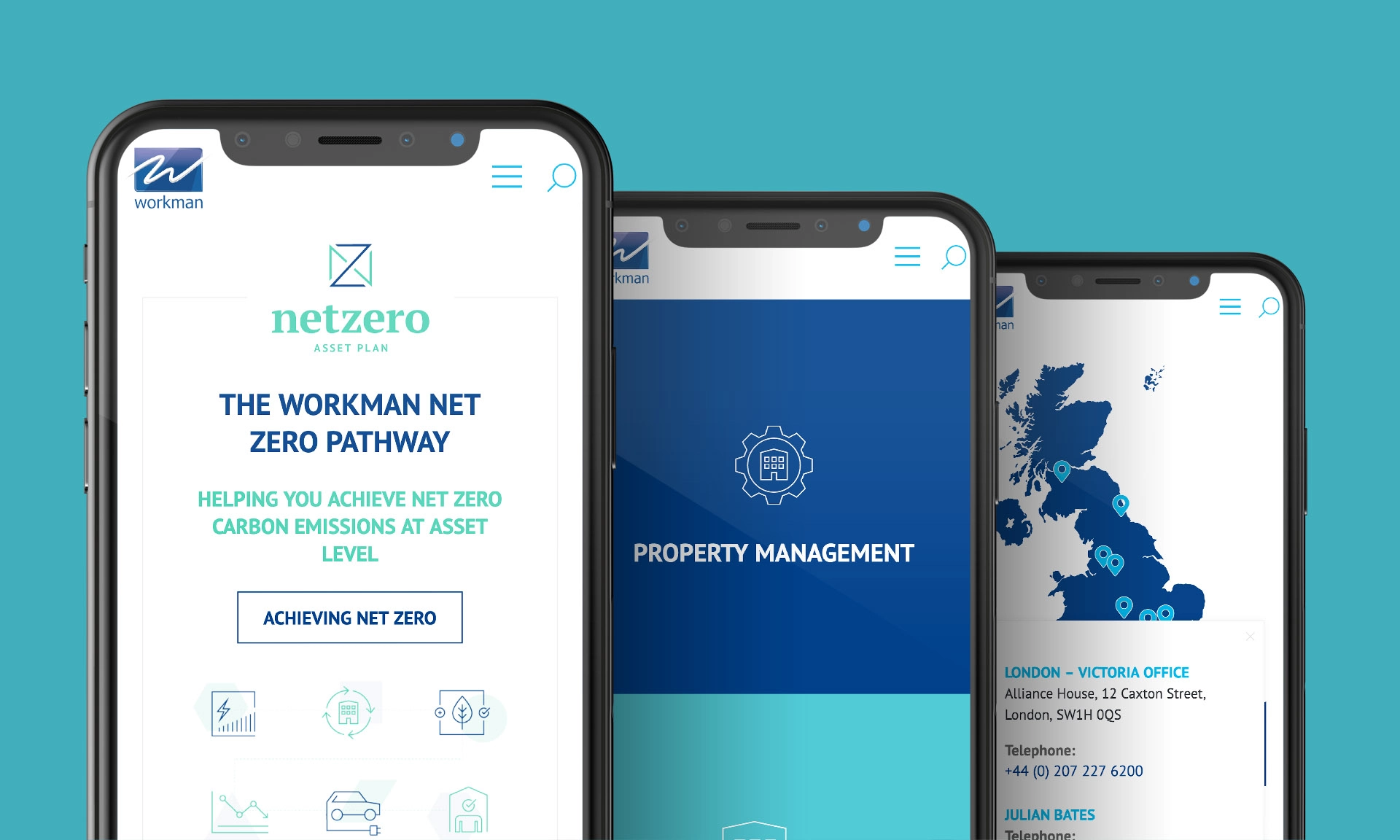 The approach
A modern WordPress CMS would provide a significantly easier to use platform for the Workman marketing team. Working with the team at Workman LLP, we created a more streamlined sitemap that also enabled multiple landing pages to increase better site-wide SEO exposure.
We designed the website to better showcase Workman's services and personality. This was accomplished by designing a contemporary looking website, implementing a better user experience for visitors, and including a greater use of call to action/data capture opportunities to improve lead generation.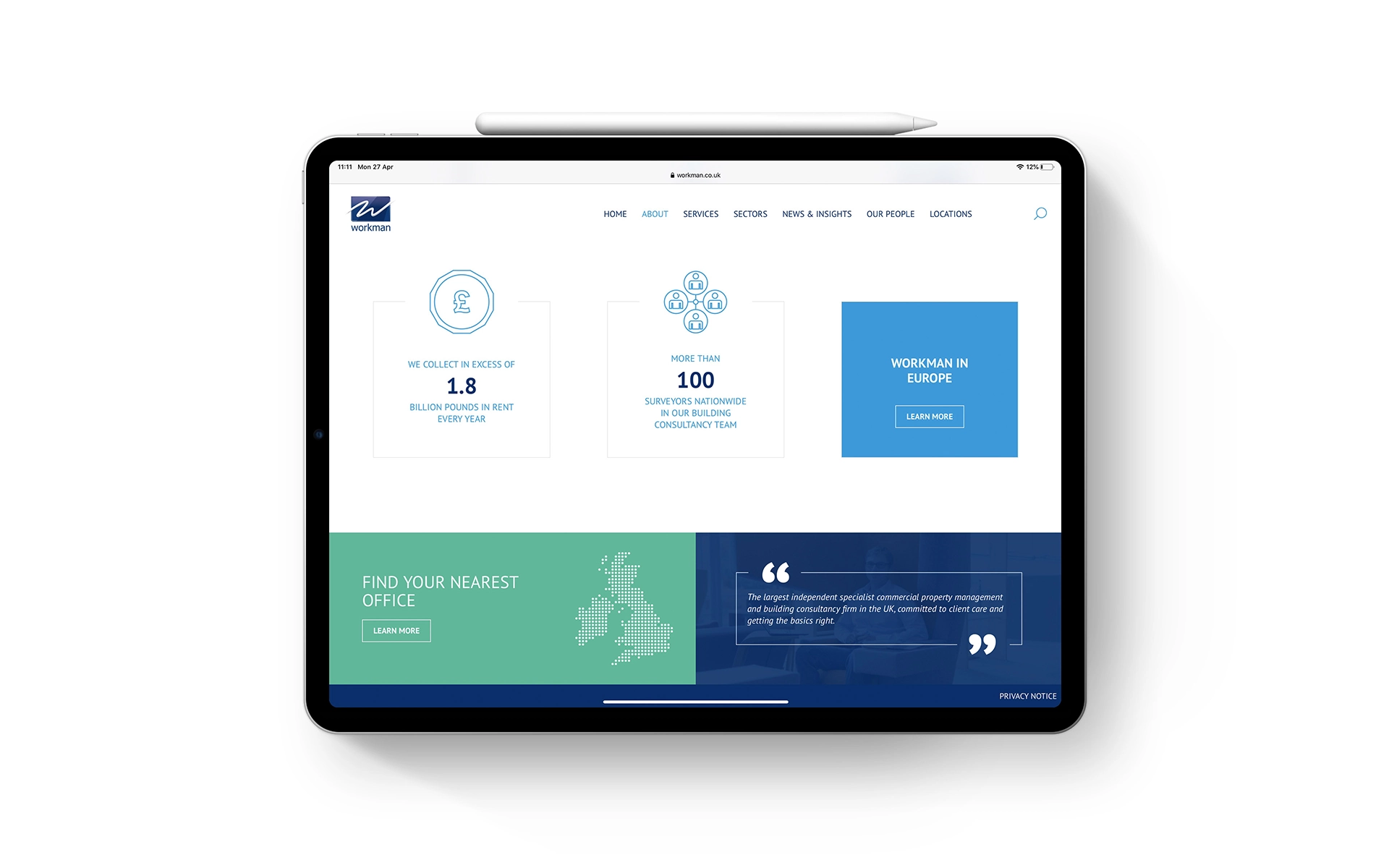 The results
The WordPress website redesign has improved the speed and quality of content publication from the Workman team. A key aspect to the website and performance was also an improved SEO strategy. Launched January 2020, the site demonstrated improved rankings after just 2 months. We have been working with Workman since then and have seen exceptional SEO results over the past 6 months.
Louise, said, "We launched the website in January and received really positive feedback from clients, staff and other stakeholders. The SEO plan to support the launch and growth of the site is already paying dividends with some significant gains in the past two months.
From submitting the design, cost and project proposal to delivery Paul and the team at Think! have been a pleasure to work with. The design proposed was simple and in keeping with where our brand had naturally evolved to – there was no big rebrand required but the team did a good job in brightening up the website and advising on imagery and photography. The WordPress CMS has been a dream to use, allowing for quick and easy content updates and additions. Its flexibility also means it will be easy to refresh design elements as and when required.
Owing to many external factors the project did take an awful lot longer than anticipated. I'd like to thank Paul and the team for their continued support and patience!"
969,000
Impressions – a 51% increase
20%
Increase in click throughs
30,780
Visits – a 23% improvement in traffic
"We are well positioned for the future thanks to the help from Paul and the team."
Louise Hulmes, Head of Marketing, Workman LLP