Traffic Increase for A.W.T International
40% Organic Traffic Increase for AWT International
Back to work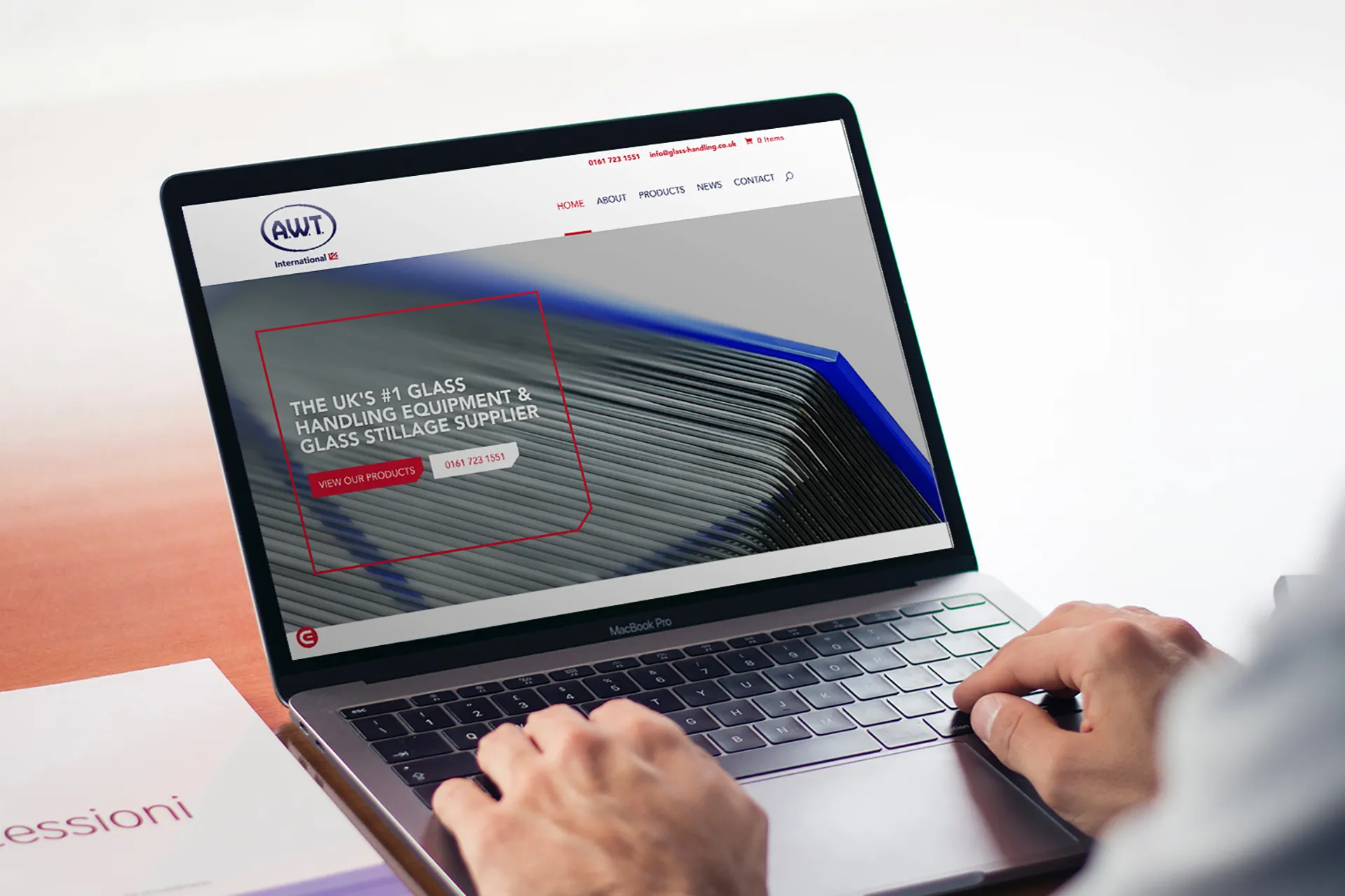 The challenge
At Think, we understand the importance of SEO (Search Engine Optimisation) and digital marketing to drive business growth. This was certainly the case for AWT International, the UK's glass handling equipment and glass stillage supplier. The company approached Think over a year ago to help increase traffic to the website, boost visibility and improve its online presence. An SEO Campaign was put into place. At the same time, a brand redesign was updated which included a logo overhaul, to have more impact online. 
When AWT International came to Think over a year ago, they had two problems:
They were trying to sell to an extremely small audience.

They have had poor experiences in the past with other SEO agencies.
AWT are the UK's largest glass handling equipment provider, based in Radcliffe, Manchester. They supply a wide range of bespoke glass and profile handling equipment products, made to order from customers' bespoke requirements. These products range from stillages, racks and tables to specialised optimisation trolleys. The products are manufactured in-house to high standards. As you can guess, they are not cheap!
The other issue AWT International had was SEO. They had tried other SEO agencies in the past, and all their SEO campaigns seemed to have no effect on the number of visitors to their website or for their online sales.

The strategy
When Think took over SEO for AWT International, our first step was finding the appropriate keywords which would meet each customer's needs and match their search intent. Our research included highly searched keywords with the following mixed intents:
Informational

– Where users were looking to find an answer to a specific question.

Navigational

– The user wants to find a specific page or site.

Transactional

– The user wants to complete a specific action (conversion).

Commercial

– The user wants to investigate brands or services.
We discovered that direct buyers would focus on keywords such as "glass trolley for sale", "glass stillage supplier" or "goods trolley price."
Businesses from warehouses or factories were focussed on more specific keywords, such as "a frame trolleys", "handling equipment uk" and "glass transport rack."
Finally, more general keywords were targeted for users who weren't familiar with the products but had a rough idea of what they needed. These keywords included "glass handling", "glass trolleys" and "what are stillages."
We then wrote informative, compelling content to target the search intent behind them including website, blog and product-specific content which would increase rankings, target visitors from wider audiences and ultimately drive more sales for the business.
New product categories were also created to help improve the site's architecture. This enabled Search Engines to crawl the website more easily and improve the user experience whilst browsing. 
Here are some examples of where this content was published:
A Frame Trolleys:
https://www.awtinternational.co.uk/product-category/a-frame-trolleys/
Glass Stillages:
https://www.awtinternational.co.uk/product-category/glass-stillages/
Glass Stillages – Everything you need to know:
https://www.awtinternational.co.uk/glass-stillages-what-to-know/
We spent 3-4 months creating and publishing the content needed for AWT. Prior to the start of the SEO Campaign, AWT had little in terms of content published throughout the website, particularly for the home page or for the product descriptions. During this period, we set to work optimising the website accordingly, including SEO titles, meta descriptions, content structure & SEO copywriting.
We optimised the website and then started link building to improve visibility. This is a key off-page SEO activity which helps to increase organic visibility. We conducted a comprehensive backlink audit to identify any potential toxic, undesirable, or broken link issues. Our strategy was to build links from high-quality websites to boost SEO and drive referral traffic.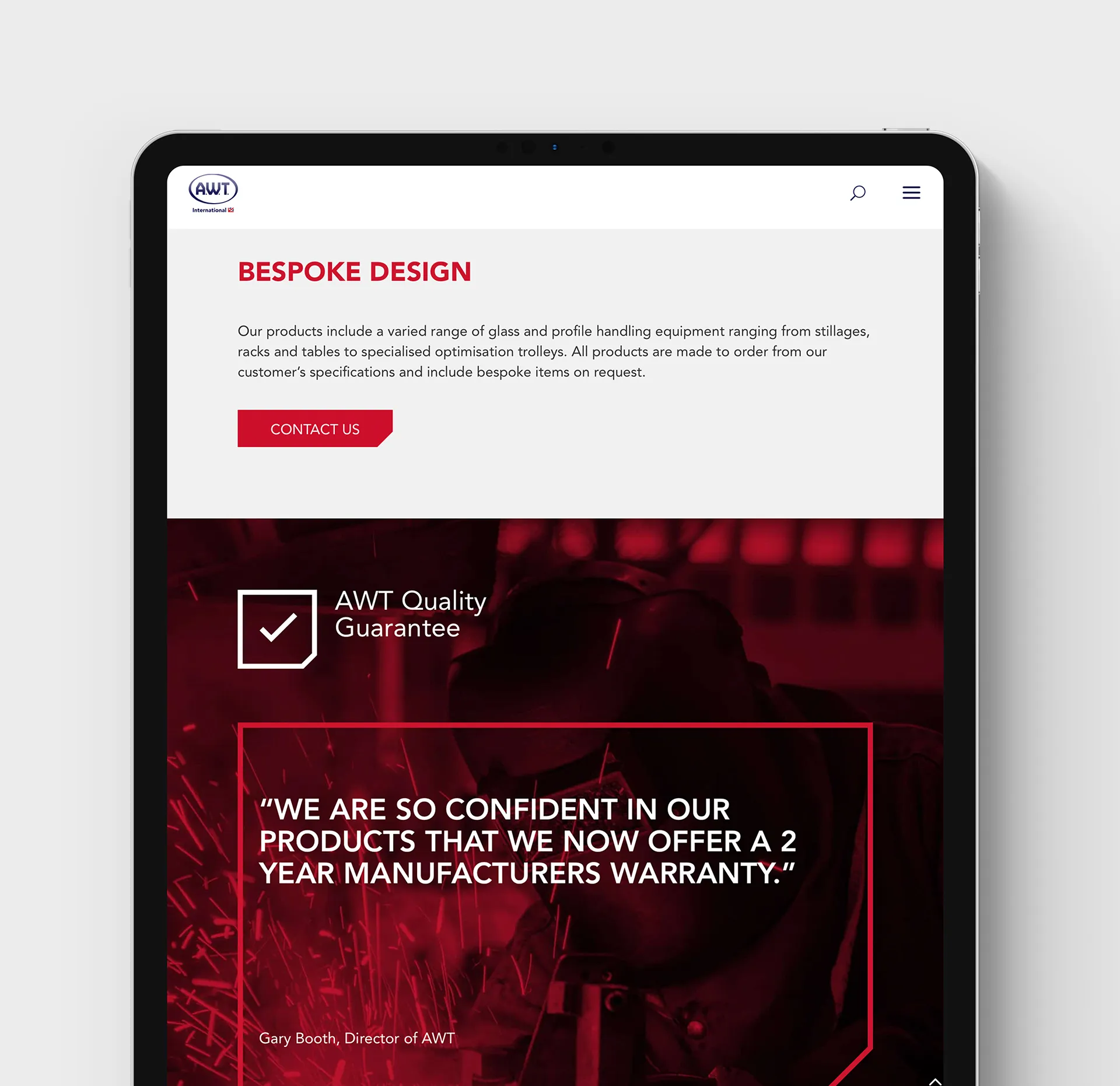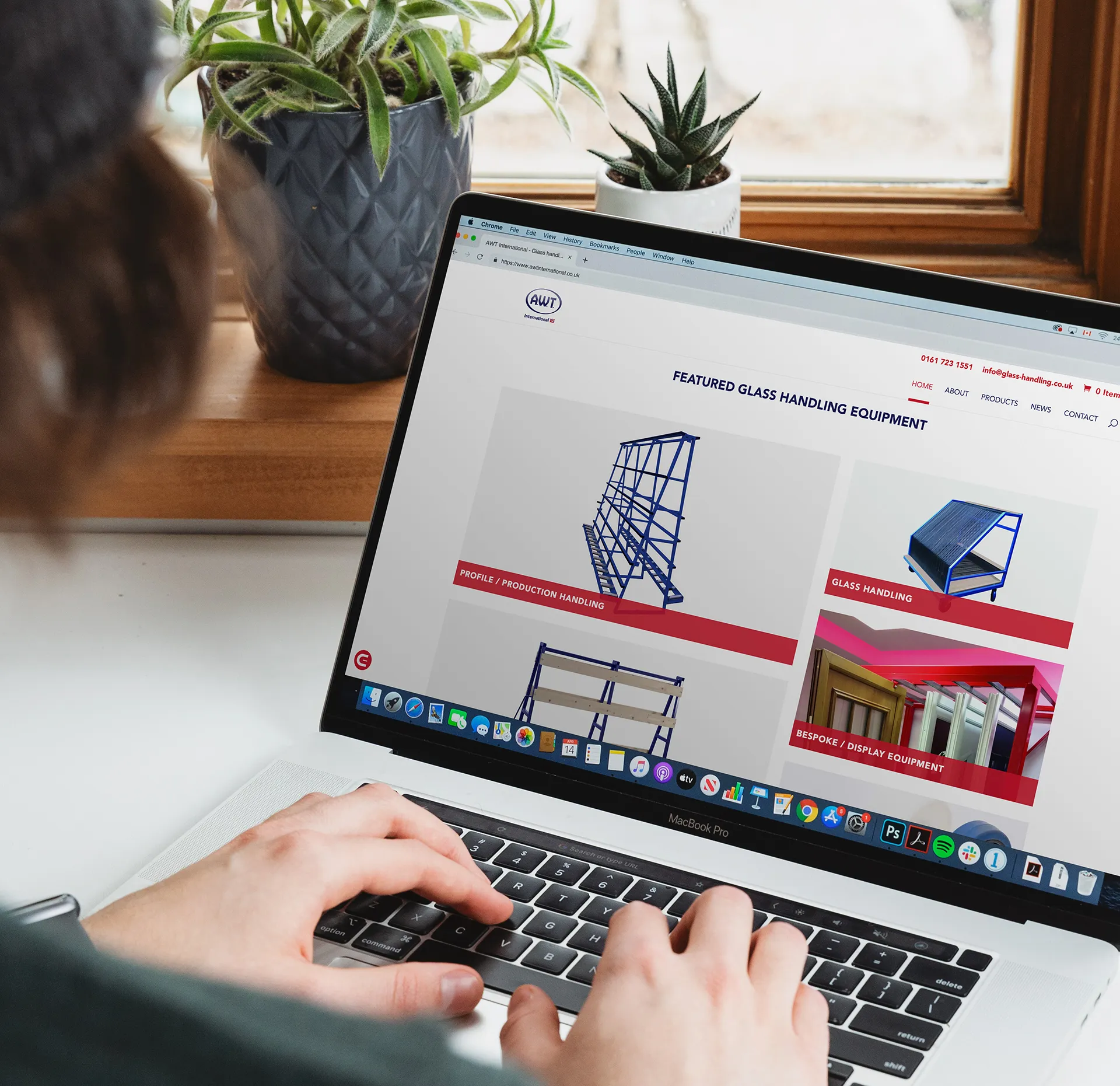 The results
By utilising SEO best-practice, including keyword research, on-page SEO, content optimisation and link building, Think was able to increase AWT International's organic search traffic by over 40% during the first year. Users also increased by a similar amount and overall sessions were up by 25%. The average keyword ranking position had also increased by over 10 during this period.
Let's compare – December 2021 to December 2022:


Given the high value of the products which AWT sells, a single lead reaching out to make a purchase could be worth £500-£1000. However, as contacts are more likely to choose multiple quantities of the products as well as opt for customisation options and accessories, it's not uncommon for a lead to spend over £2,000.
Within just a year of putting our search engine optimisation strategy into place, AWT International have had a significant increase in organic traffic. This has also lead to more leads/enquiries and online orders. We look forward to seeing further improvements for the website performance this year.
Overall, technical SEO was essential in helping AWT International become more visible to the right people, increasing their leads and enquiries as well as introducing them to a new audience of potential customers they may not have had access to before.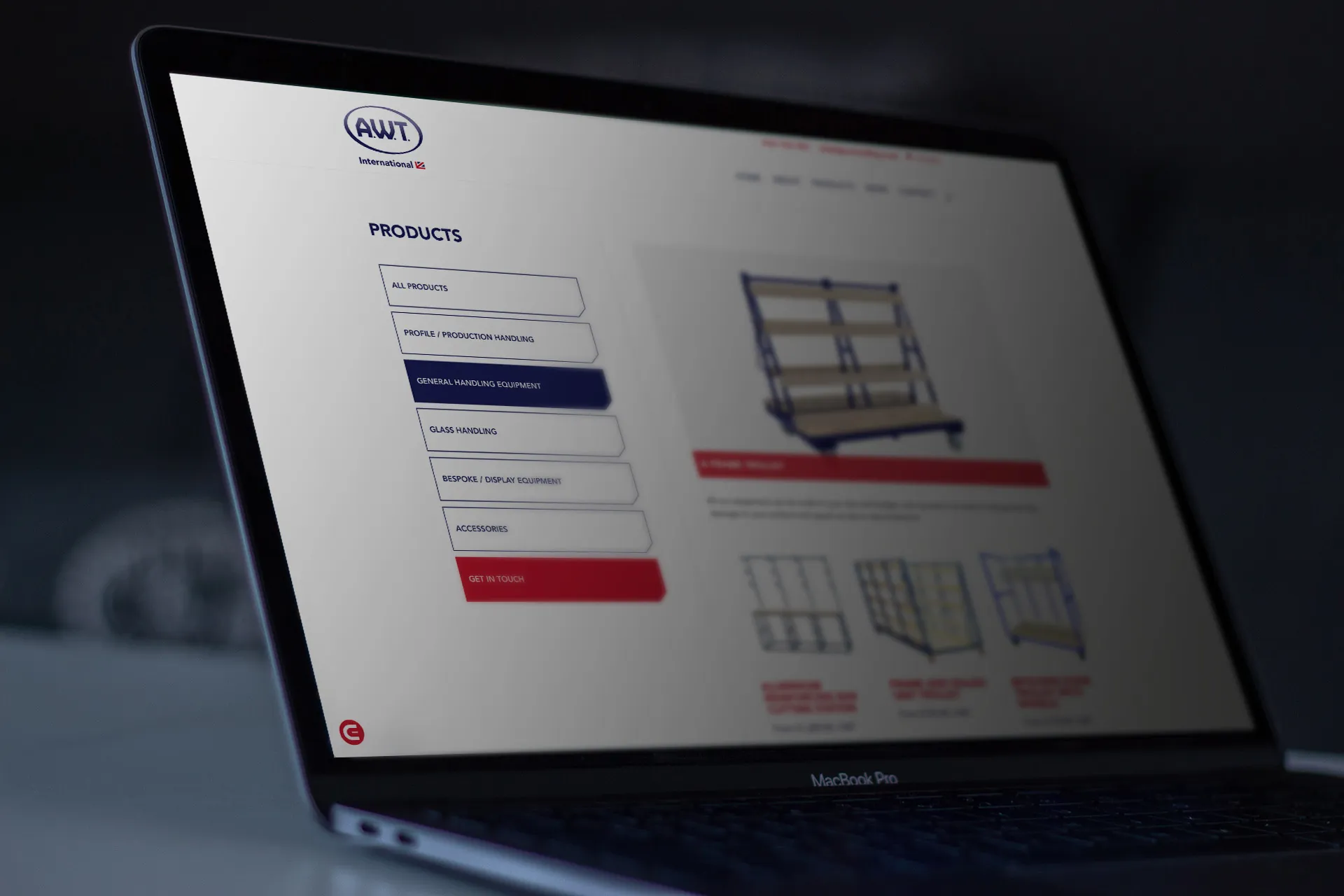 What this means for your brand
There is an SEO strategy for all types of businesses which include yours. Business owners may become discouraged when trying to find the right customer base or competing in a saturated market. They may believe their SEO won't make enough of an impact and is too costly. Quite often, this anxiety can arise from past experiences or false assumptions.
SEO is key for any business looking to increase engagement with their products or services. Search engine optimisation can help you to capture a new audience, increase your organic rankings and raise brand visibility. SEO is also an important factor when it comes to maximising ROI and increasing sales.
When it comes to your business, the key to success is utilising the most effective strategy. You need to make sure you're on track. It's vital to work with an SEO partner who understands what works best for your situation. If you'd like to learn more about how Think's SEO services could benefit your business and defy your expectations, please get in touch. We'd love to hear from you.
Like what you see? Let's discuss your businesses next steps