The challenge
Intralink, a respected international consultancy, aimed to enhance their reputation as a prestige brand. To distinguish themselves from large management consultancies, such as Deloitte and McKinsey, they sought a modern and fresh rebrand. What sets Intralink apart is that it offers a complete strategy package. This includes finalising deals, which is more cost-effective for SMEs with limited budgets.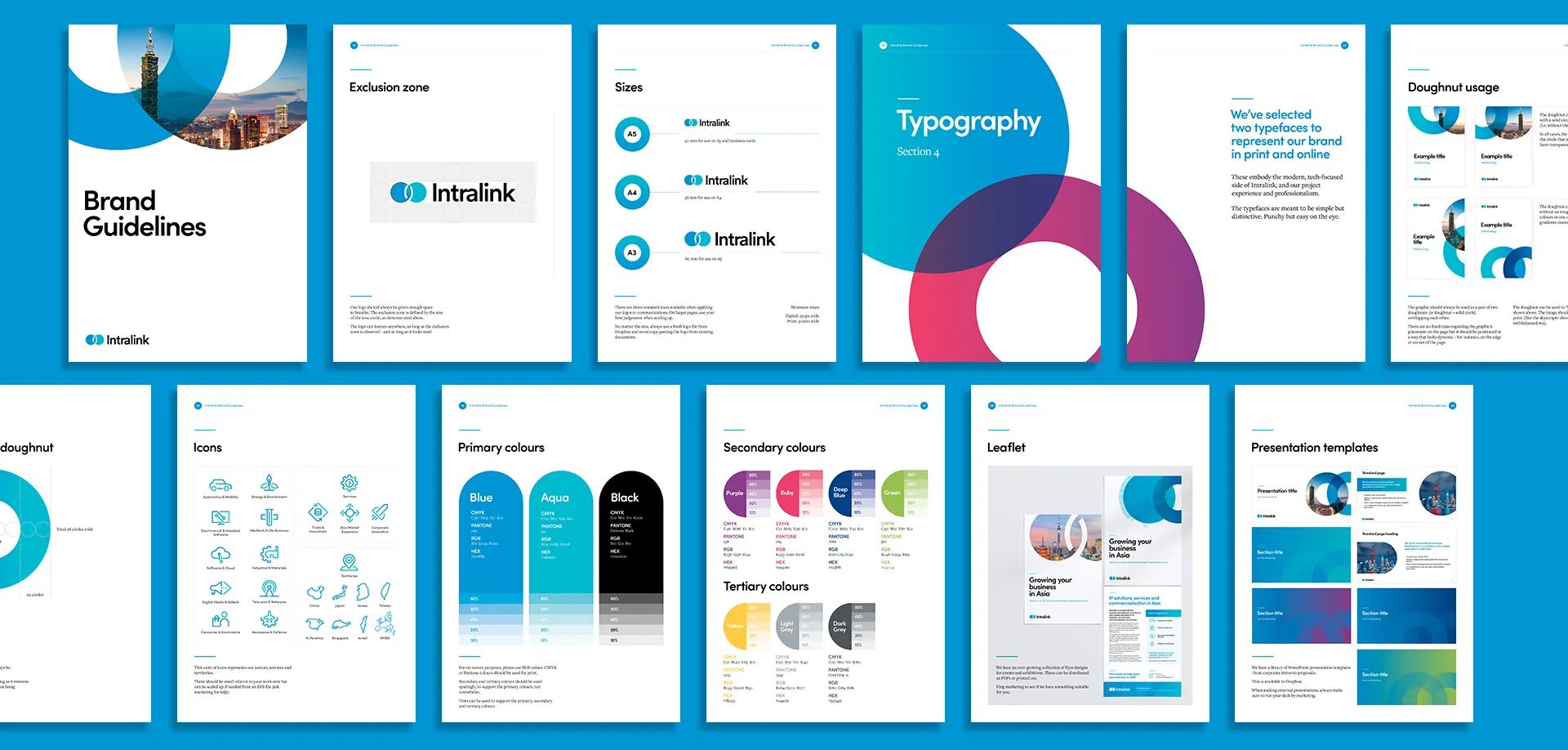 The approach
During the discovery phase, we identified two key audiences to consider. These were dynamic start-ups in the West and corporate businesses in the East, seeking innovative programs to invest in.
These audiences could be segmented into Enabling Tech businesses with solutions to sell, and Tech-enabled businesses seeking solutions.
Particularly, audiences seek a credible consultant with East Asia expertise and strong network in the East and West. This was especially for within the Western innovation ecosystem. The information informed our approach to position Intralink as part of the solution, linking the West to the East's problems and making a tangible difference.
We considered Intralink's desire for a rebrand aligned with values, not dull or overly corporate.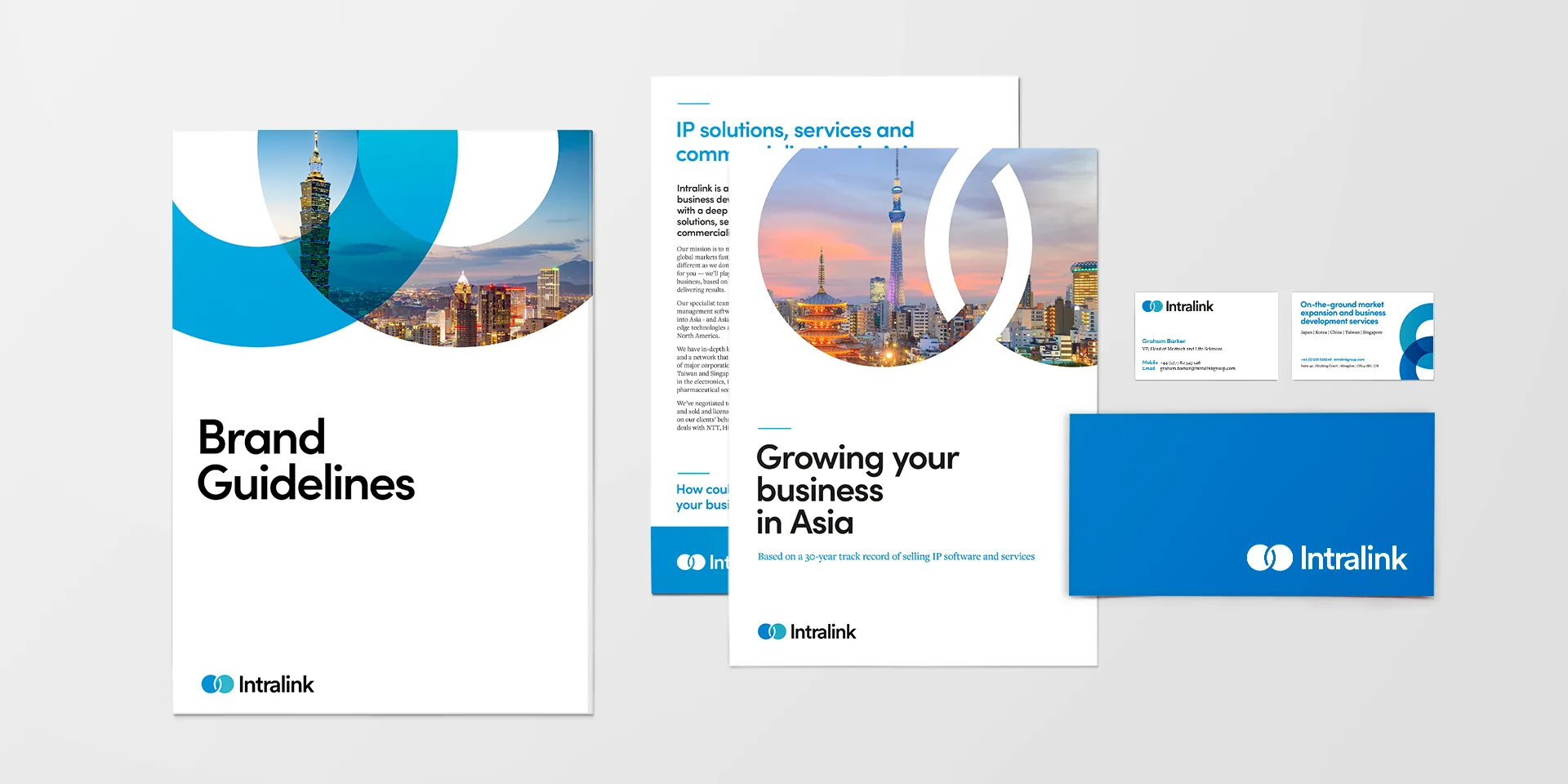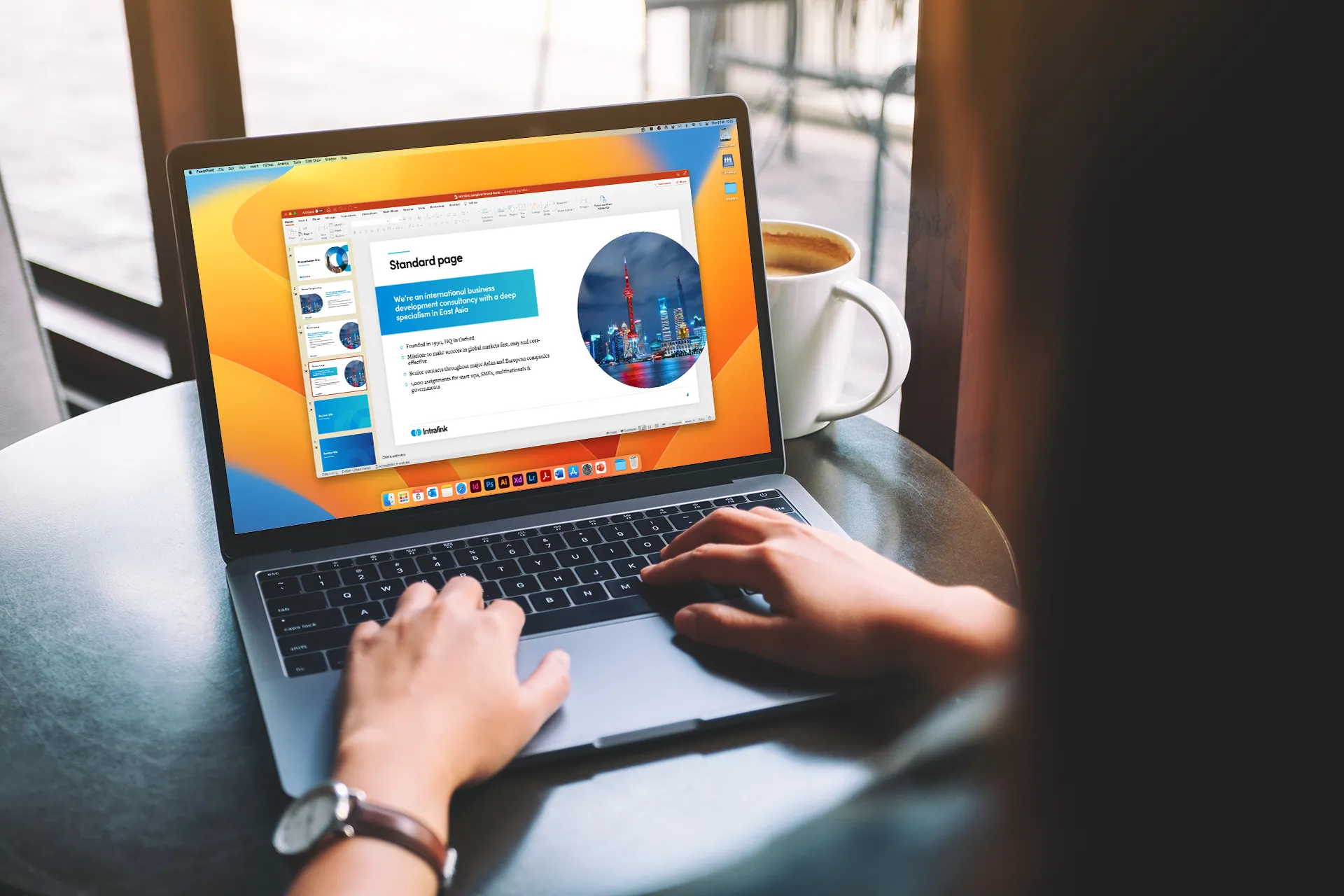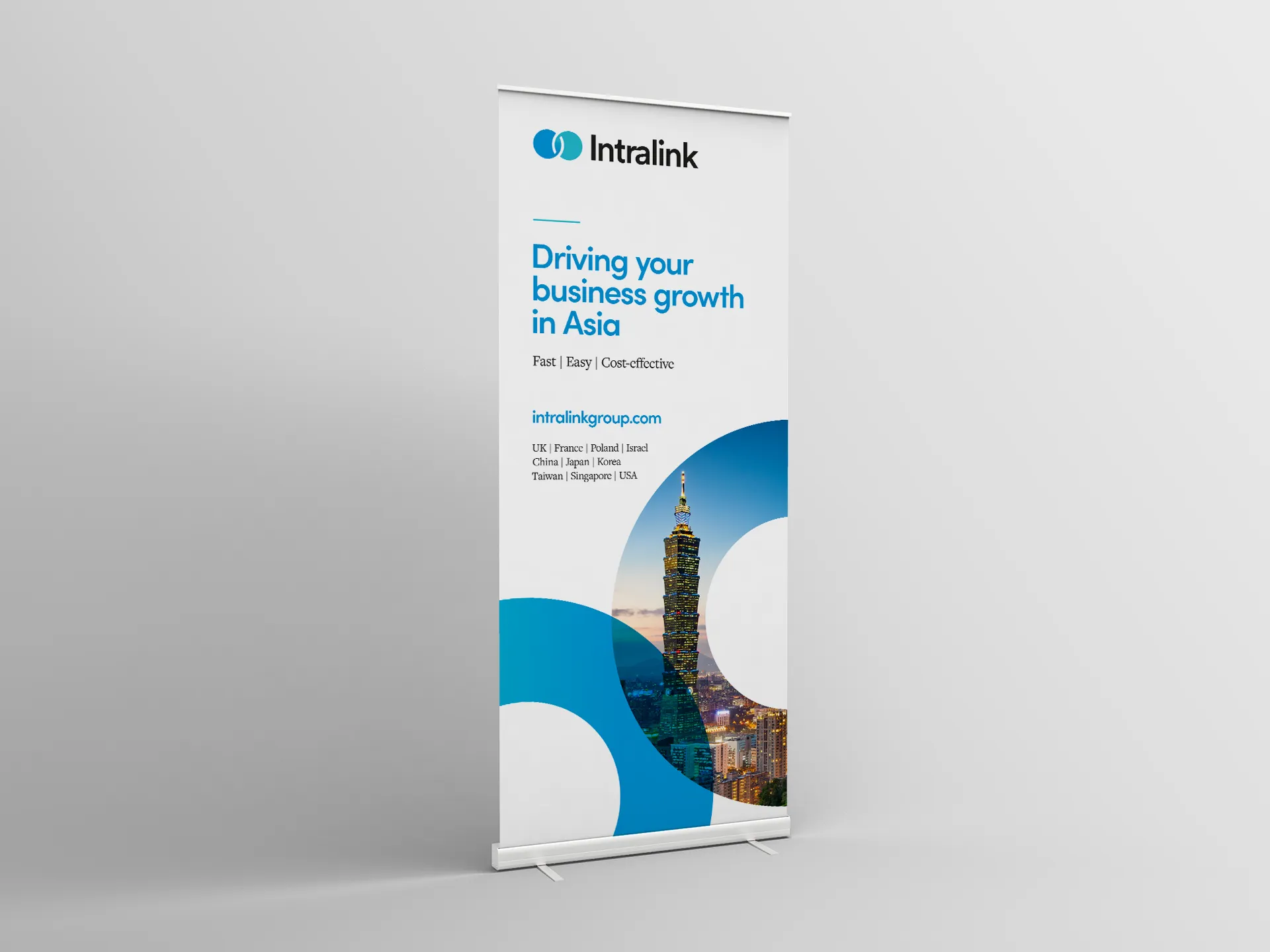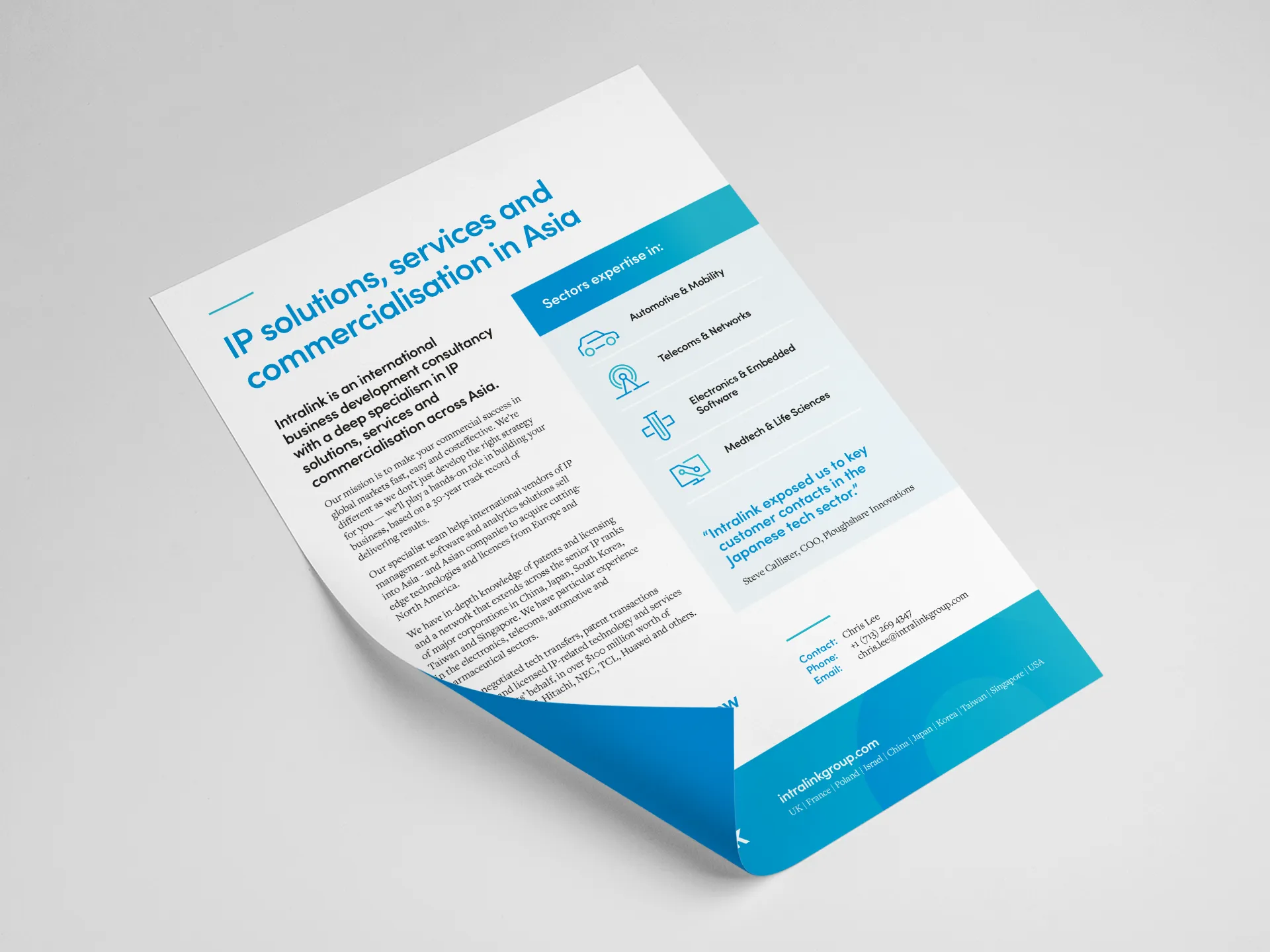 The results
Initially, the existing logo's international trademarks made it challenging to make significant changes. However, after several design development stages, we arrived at a custom logotype, an evolved logo icon, and a set of brand assets and guidelines. We further developed the brand identity to enhance the brand's tone, creating a more dynamic and innovative corporate style that needed to be better communicated through visual language and messaging in line with the future stretch positioning.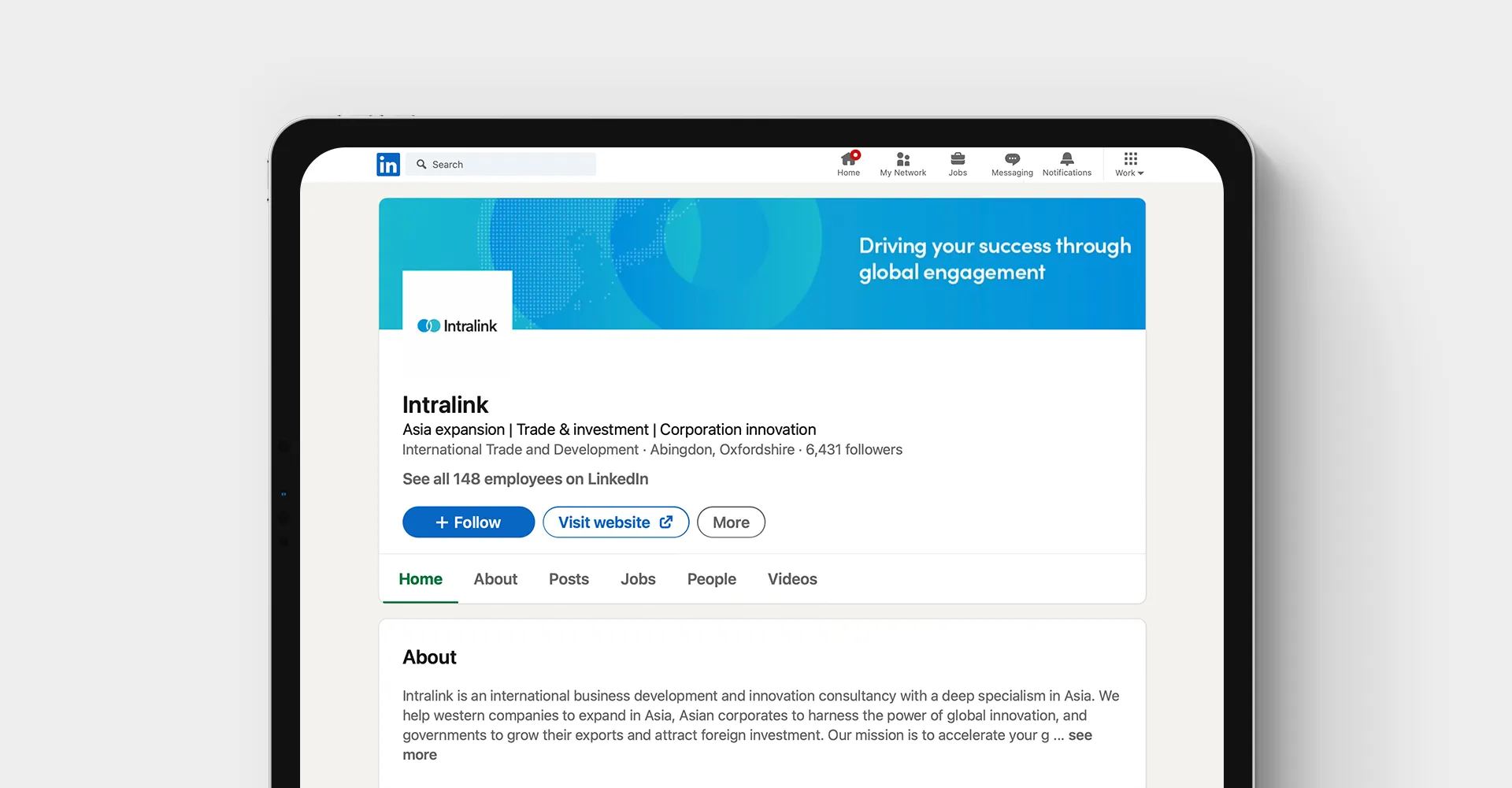 "Think Design did a massive brand facelift project for us in 2022. It was vital that we take the path of evolution, not revolution, to preserve the company's legacy and update our visual language to something more modern. And they excelled at taking this simple brief and running with it. We also enjoyed working with the team at every step – from brainstorming ideas, iterating logos, graphics and designs and even paying the (very reasonable) bills. We'll probably see you guys in 4-5 years for another facelift."
Michal Waszkiewicz , Intralink
Like what you see? Let's discuss your businesses next steps