Background
Think have been working with EMERGE for just under 5 years. During that time we have produced 3 new websites, taking the existing site that was no longer fit for purpose, and splitting it into service areas that more effectively serviced the different audience types. In addition to this we also took over Fareshare GM website to improve performance and produced a covid report. 
As part of our ongoing relationship with EMERGE we developed a new positioning for the commercial arm of the business – 'The more we take the more we give.' More recently, as EMERGE came out of Covid, they sought to restructure as a social enterprise with a public share offering. Think we're briefed to deliver a campaign to attract investors, detailed below.

The challenge
EMERGE Recycling is a social enterprise founded on the principles of sustainable resource management, social value and quality service. They provide the full range of waste, recycling and confidential shredding services to businesses and schools across the North West.
As part of future investment, EMERGE Recycling offered the opportunity for investors to buy shares in the business, who wanted to make a difference in the community.
'Make a Material Difference in the Heart of Greater Manchester' offered investor members up to 4% interest on members' shares, from the financial year 2024/25.
They sought to attract compassionate and ethical investor members who support the purpose of EMERGE Recycling, rather than those seeking financial returns. As such, the level of return was designed to be the minimum sufficient to attract and retain the investment.
With this campaign, we wanted to promote the idea of socially responsible investing, whilst still providing profits as well as environmental benefits.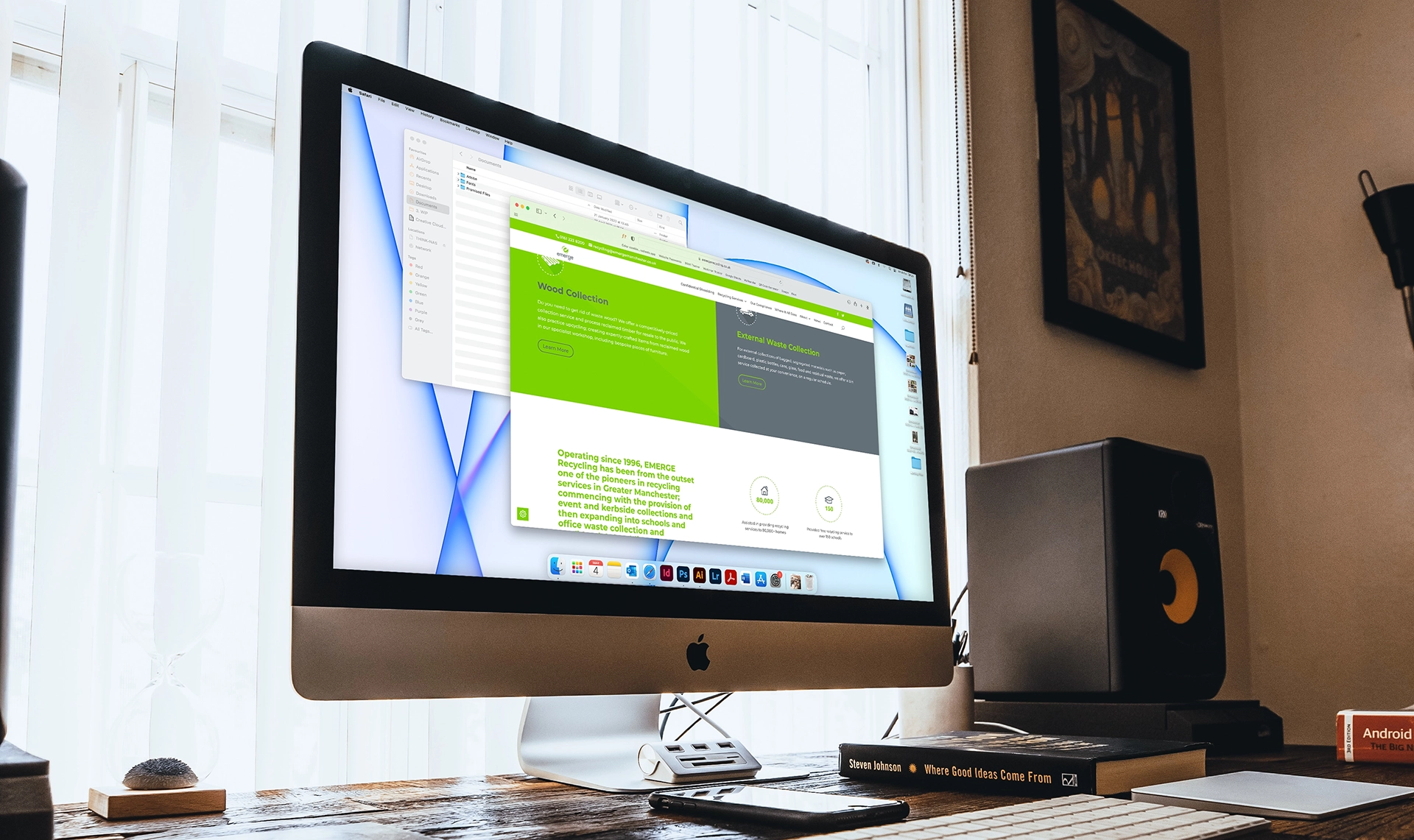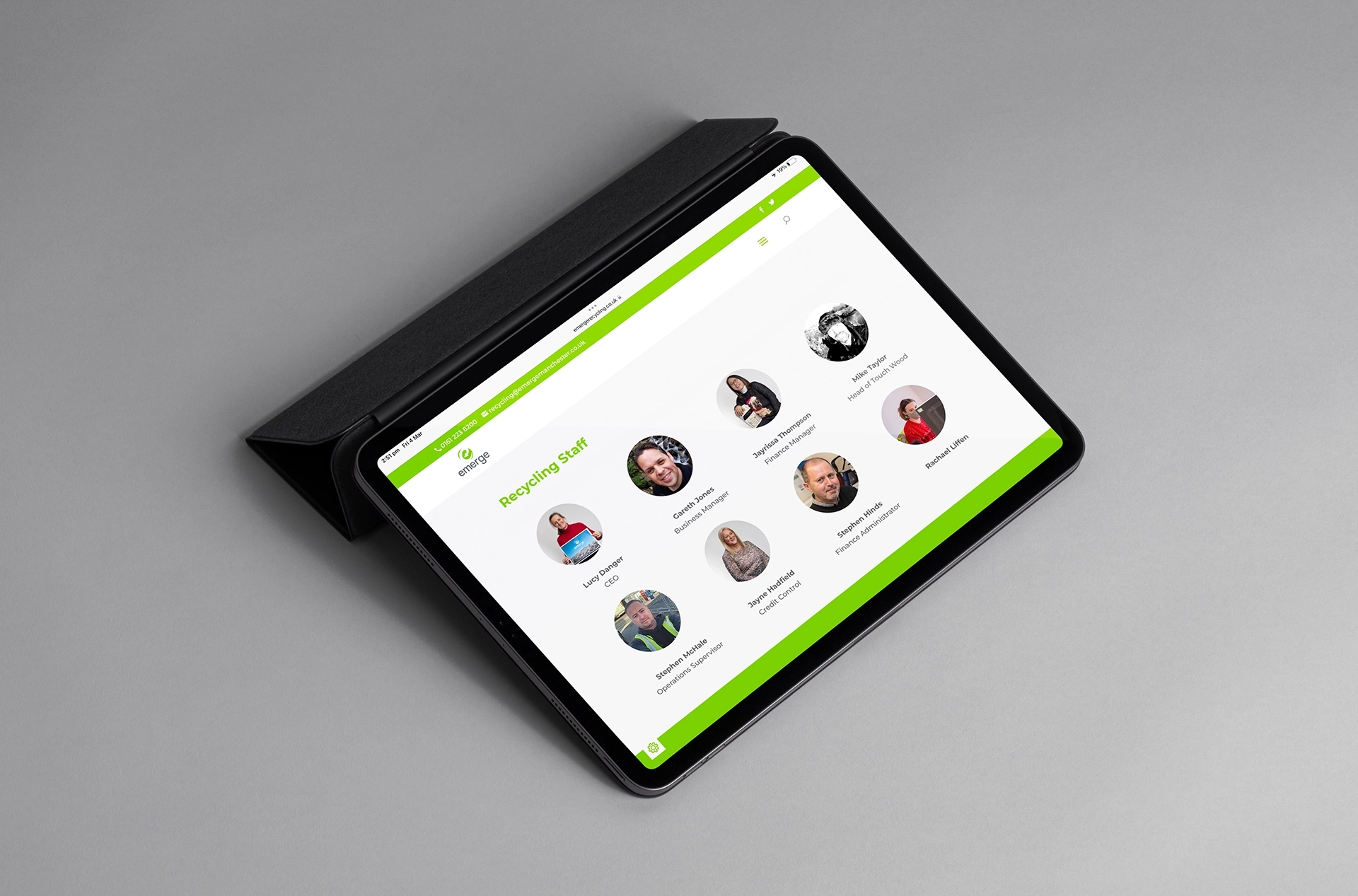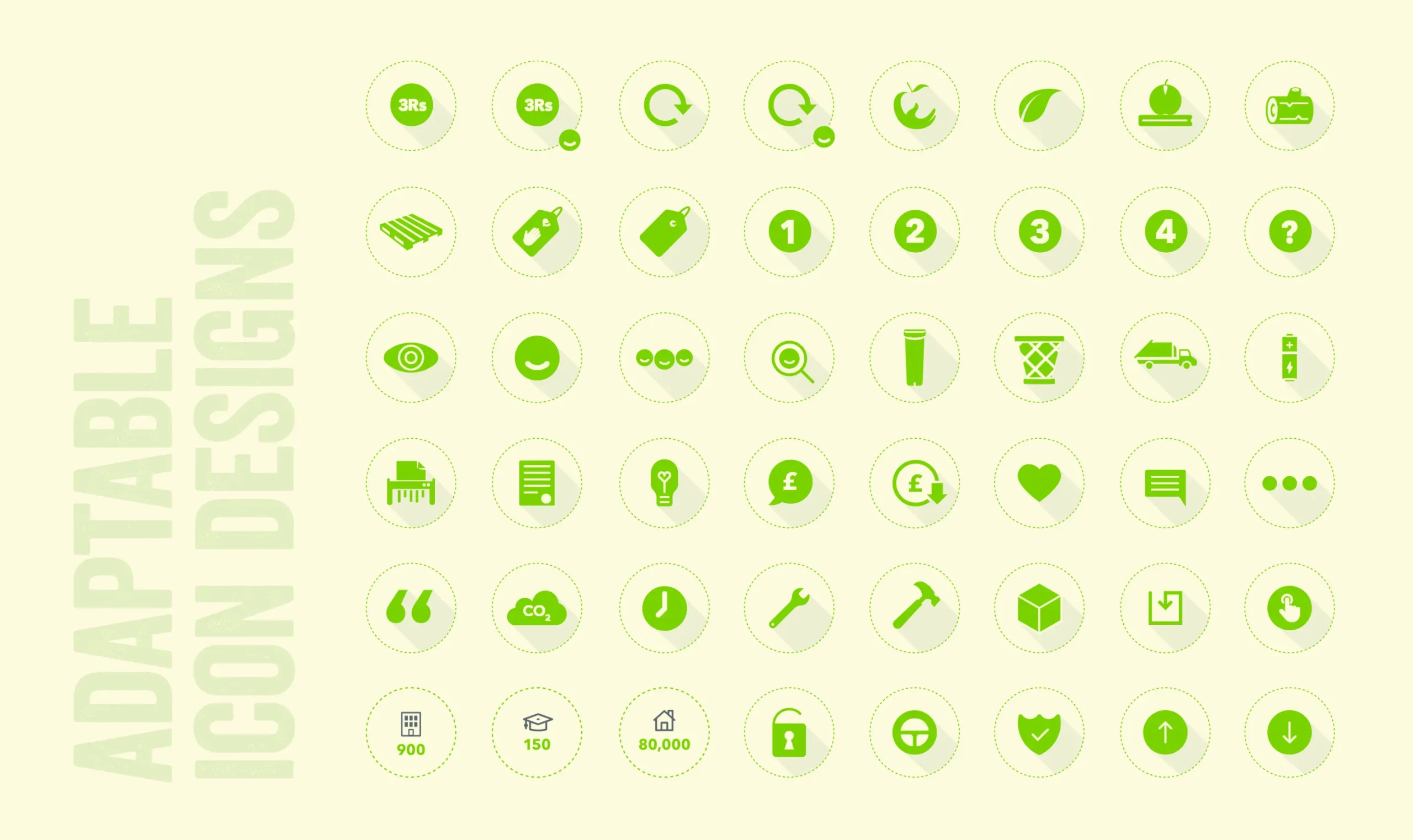 The approach
We wanted to speak directly with the eco-warrior philanthropist at their heart so we created a share offer that would appeal not only to their wallet but also their values.
It was important to us to ensure we made them feel good about investing and that they were perceived as compassionate.
The digital marketing campaign needed a sense of urgency and a clear action but needed to remind the role of the investor in helping EMERGE achieve its mission.
Through a series of emails, social posts, videos and downloads, we told the story of EMERGE's plan to get people thinking critically about the materials we use. We rationalised how their investment will contribute towards a more sustainable community and create a brighter 2022. This was explained through the history of EMERGE, the companies and people they work with, the charities they support and supporters to date, including the likes of Marcus Rashford and Sir Warren Smith.
The content depicted a 'printed on an egg carton' appearance to portray the 3Rs of Reduce, Reuse, Recycle as well as EMERGE's iconic sustainable green colour. This was used across the landing page, downloadable assets, social posts and emails for consistency across the campaign.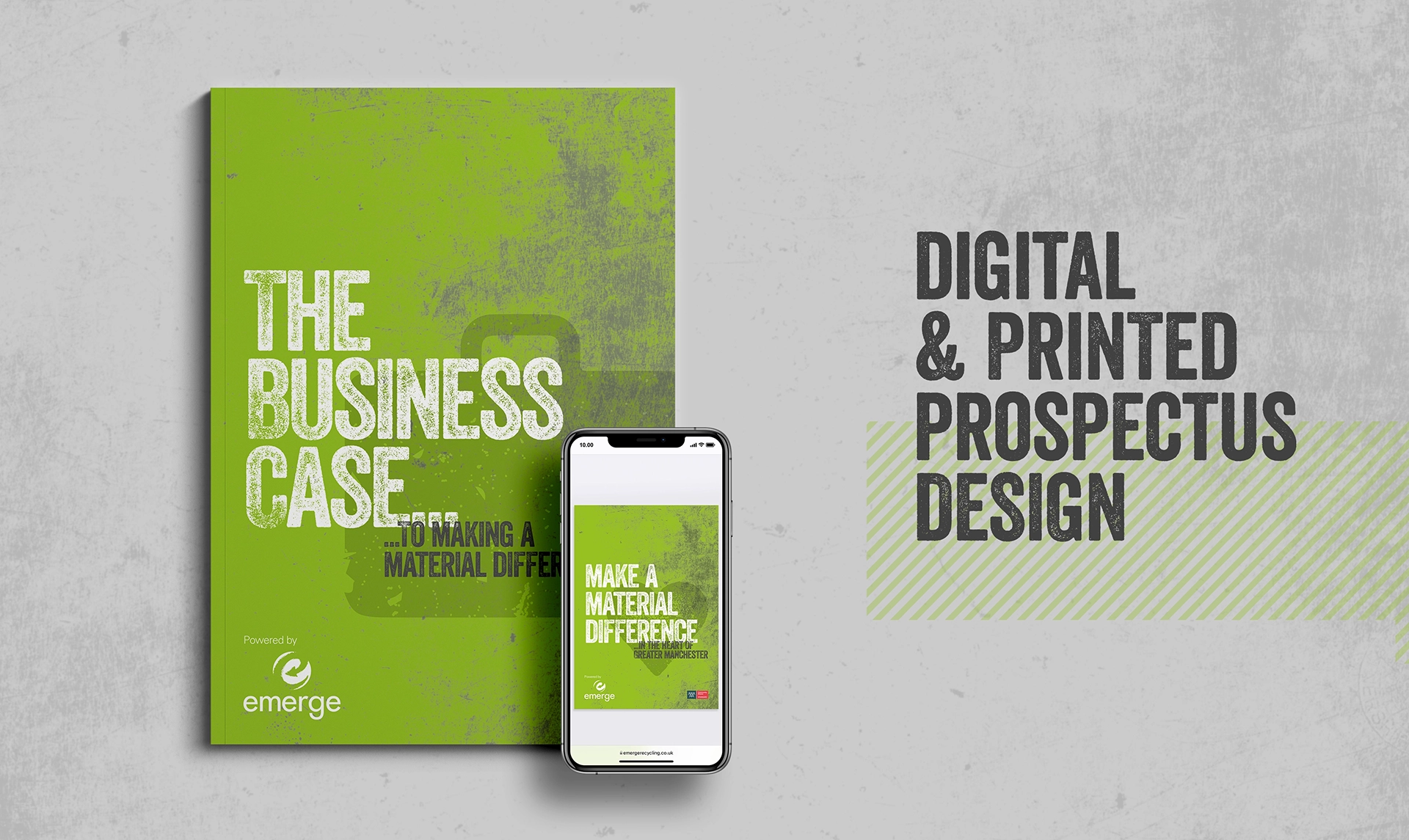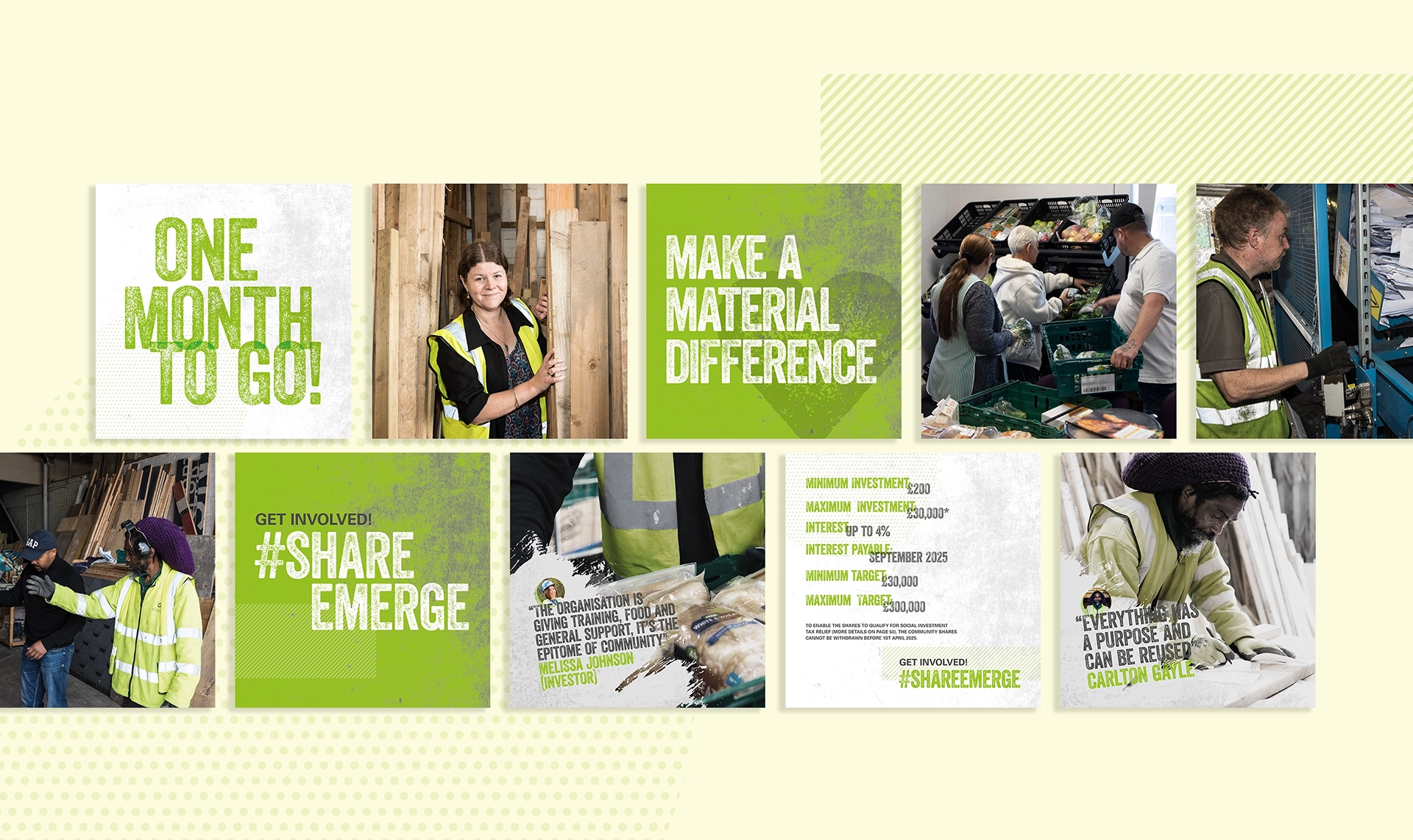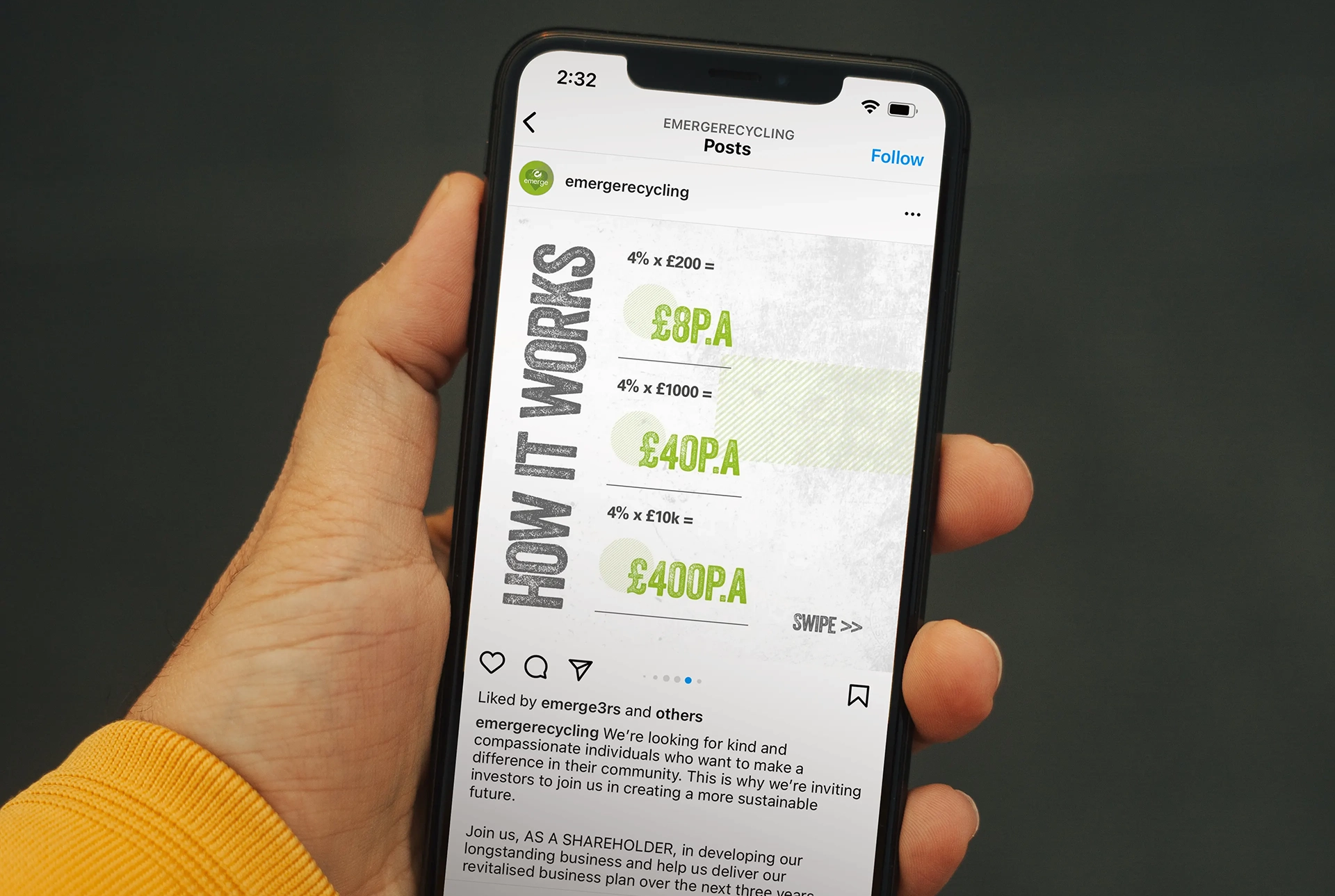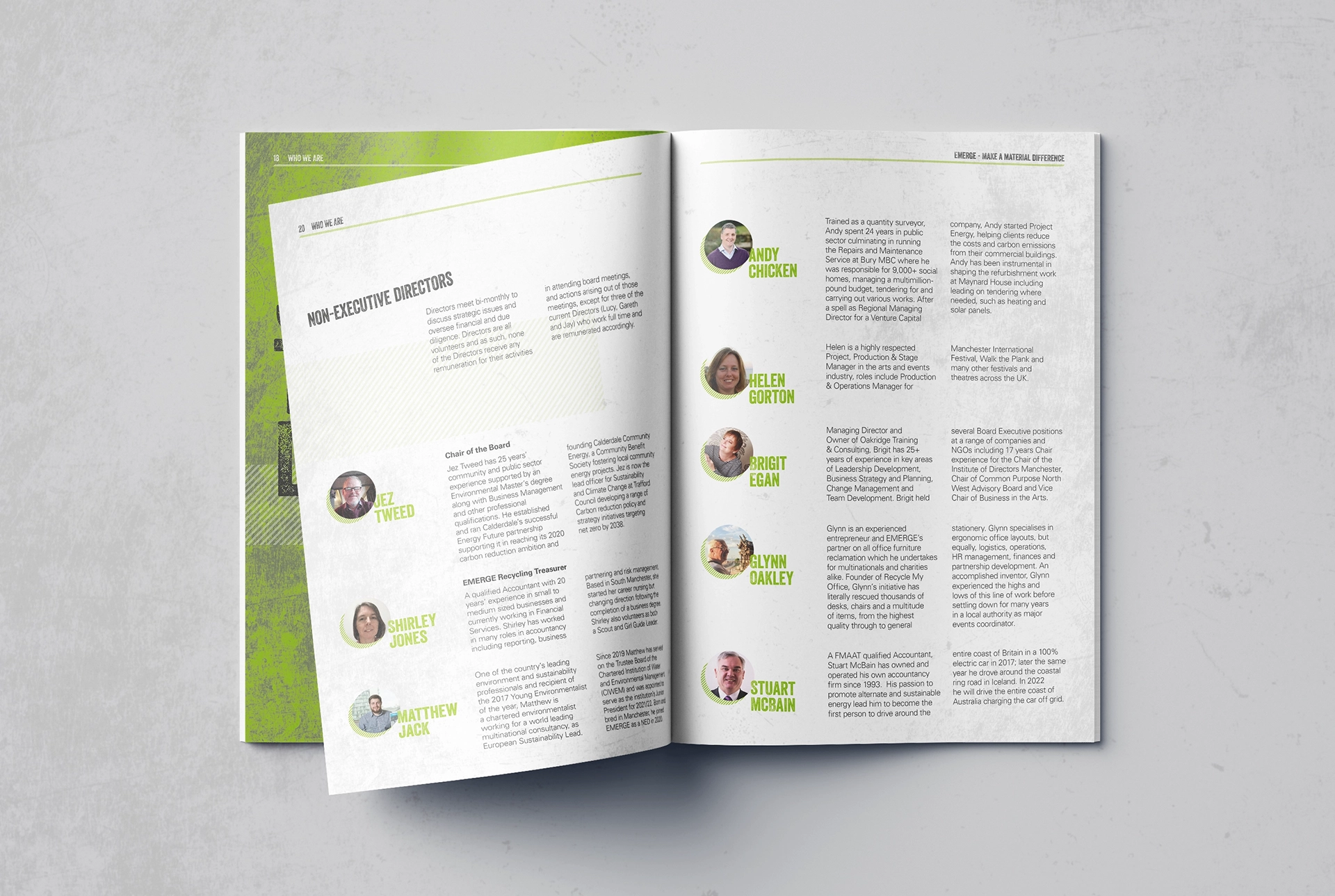 The results
The campaign succeeded in attracting a number of new investors and raising £190k from community investors plus a further £155k from social enterprise support agencies, despite social and economic difficulties.
It was fantastic to see so many people keen to support a social enterprise and make a difference in their community. The campaign definitely struck a chord with people who were looking for an investment that would have a positive impact, as well as make a financial return.
Over the 10-week period, we attracted over 2000 potential investors from LinkedIn, Twitter and email with 60 kind individuals putting their money where their mouth is.
331
Application downloads
"Paul has an excellent knowledge in terms of design and marketing strategy. His enhanced team are very responsive, capable and conscientious. We can't thank them enough for all of their support and for going the extra mile in regard to our recently launched community share offer."
Gareth Jones, EMERGE Recycling