On location brand photography for Direct Line Marketing
Action shots of Direct Line's newly re-branded response vehicles.
Back to work
The plan
Direct Line's newly re-branded response vehicles needed high-quality brand photography action shots near Birmingham. These photos were for press releases and shared social media posts. Direct Line has designed its response vehicle fleet to access difficult locations at the time of extreme weather or remote breakdowns.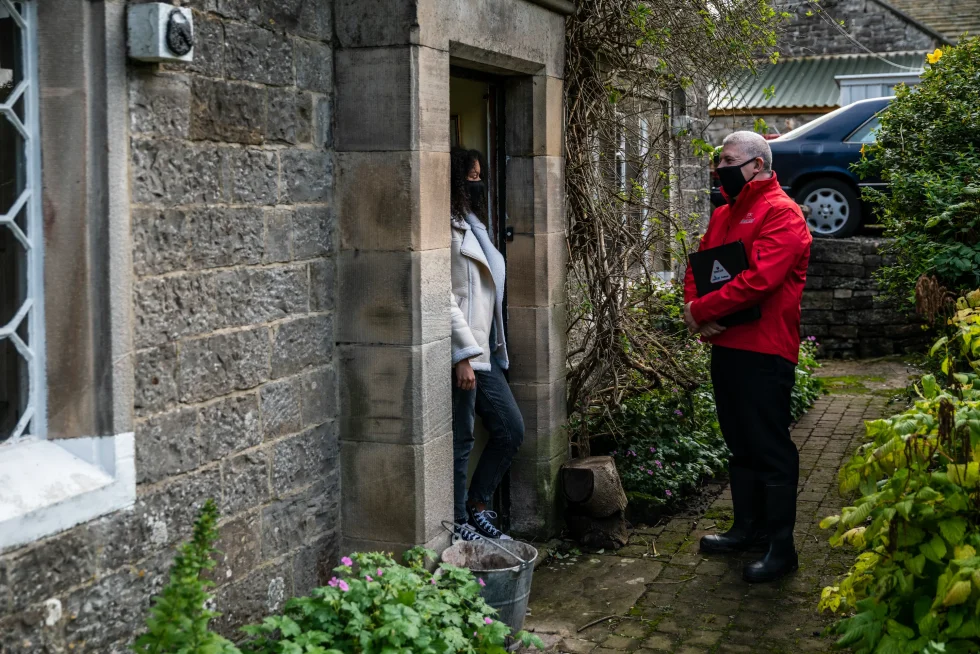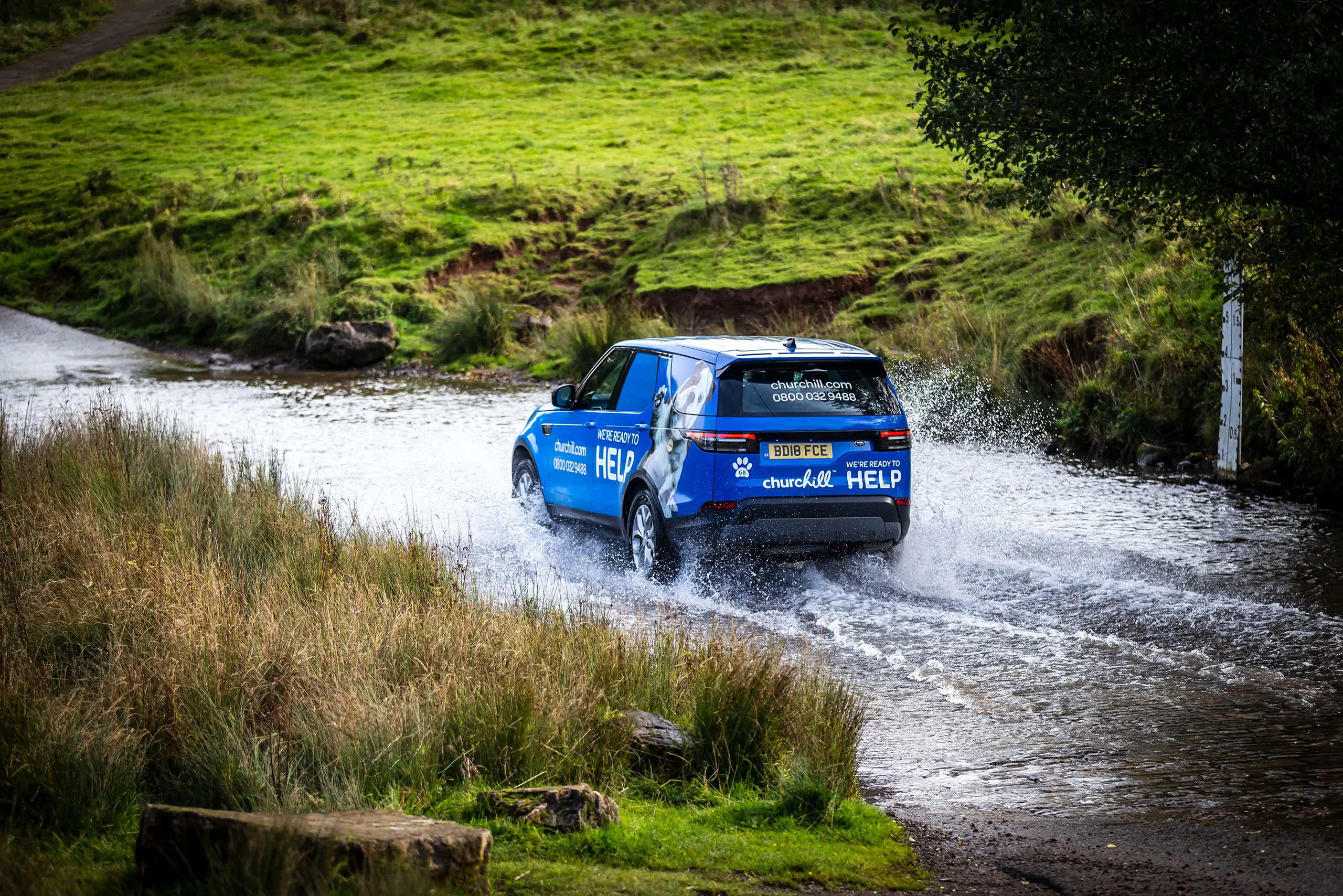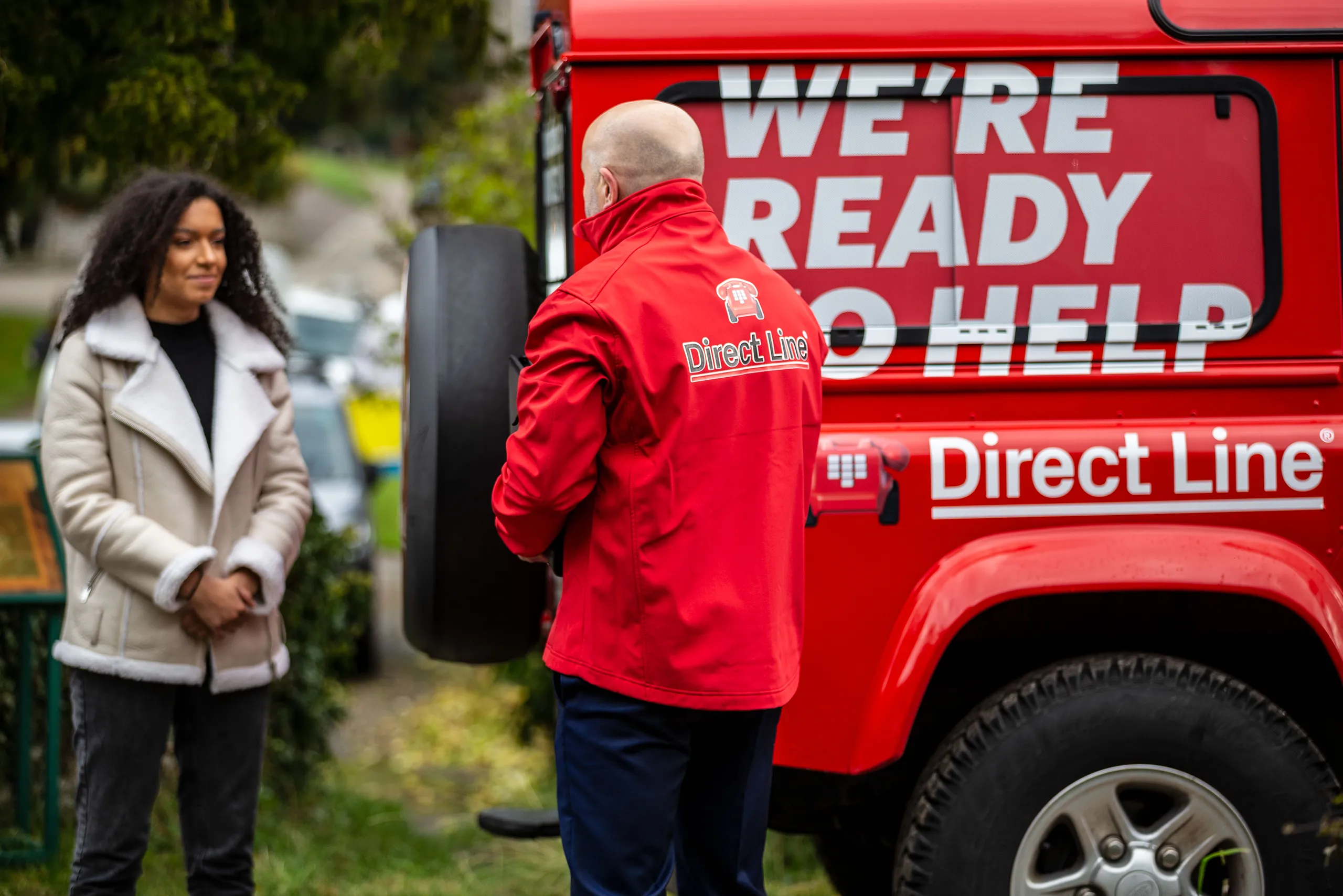 The brief
In a Zoom meeting, we decided that it would be better to look for locations that looked more authentically flooded. After an extensive search, we discovered a dedicated ford website in England. A ford, essentially a river crossing for cars, can become flooded during periods of heavy rainfall.
The second potential site was the ford near Clee St Margaret in the Shropshire Hills. This is an area of outstanding natural beauty.
Despite the narrow watercourse, we expressed concern about limited compositional space. Subsequently, after another Zoom meeting, we chose Tissington Ford in the southernmost Peak District region.
We discussed possible photography locations in the area surrounding Tissington. Next up, we scoped out the ford and the picturesque village of Tissington. Following a productive day, I shared the numerous possibilities which we had discovered with my DL team before leaving.
To address this, we contacted the Tissington Hall Estate for permission, as Tissington isn't public land. Thankfully, they allowed us to proceed.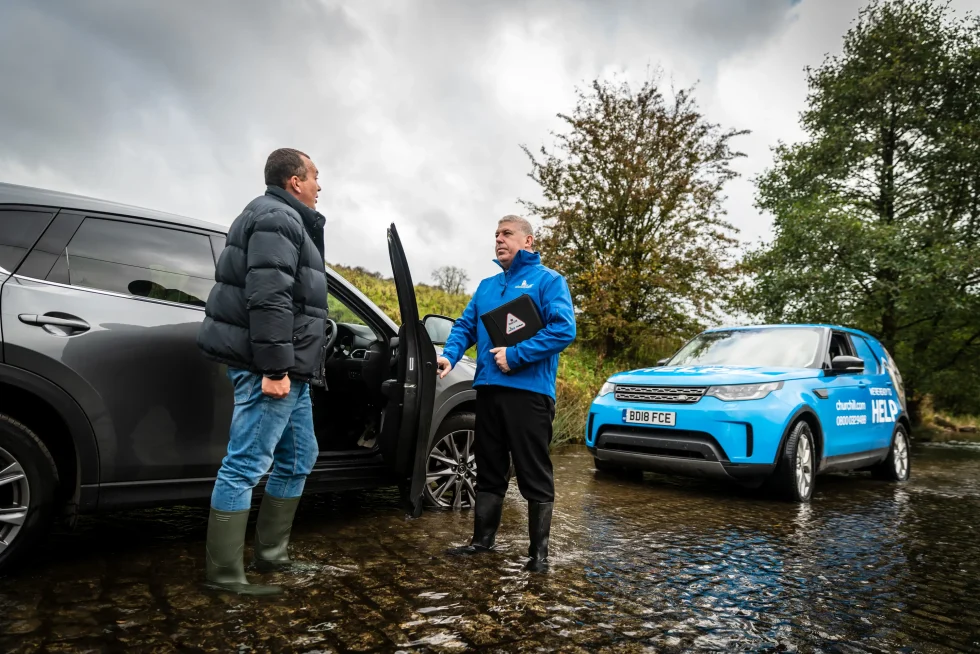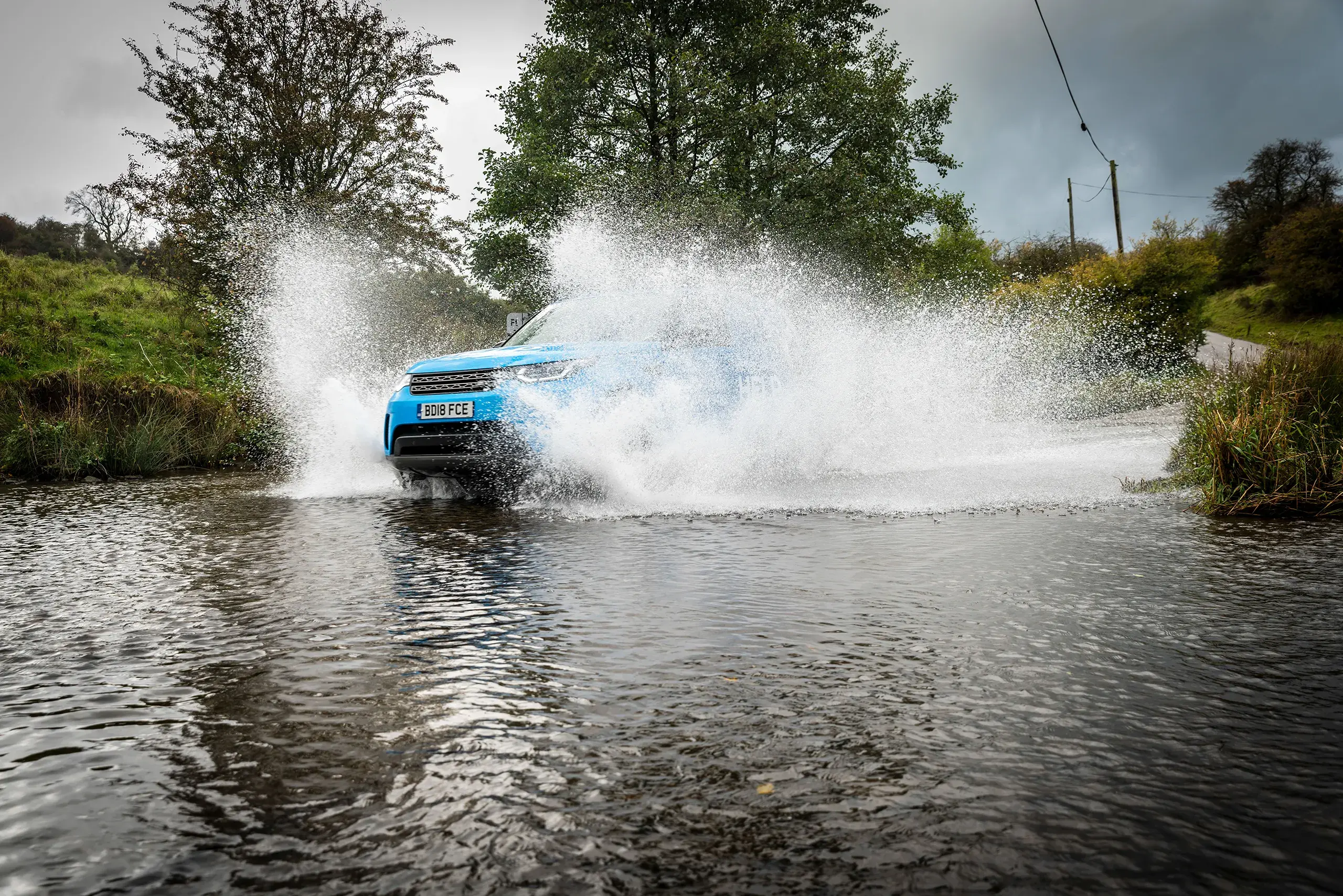 The shot list
At the ford
Vehicles display branding on the front, side, and back while driving through. We can capture close-up and distant shots.
A van from DL/CHU aids a 'customer' whose vehicle is stuck in water. Photos can showcase our assistance, with the 'customer' waiting as we navigate through the water. Shots can be close or distant.
A place where the branding is more ambiguous and subtle branding approach for PR purposes, as media outlets often avoid highly branded images.
In the local area
Capture close-ups and distant shots of vehicles parallel parking on the street and driving through residential areas.
When team members approach a door or speak to potential customers, they must wear branded jackets, carry folders and bring umbrellas if it's raining (permission required).
Additionally, we need less prominently branded images for PR, as media outlets often prefer subtler visuals.
We love shooting in locations, even if it's not always ideal. On this particular day, the weather was idyllic for our plans: no sun and a clear blue sky! Overall, the photoshoot was successful in achieving the desired brand photography that Direct Line was looking for.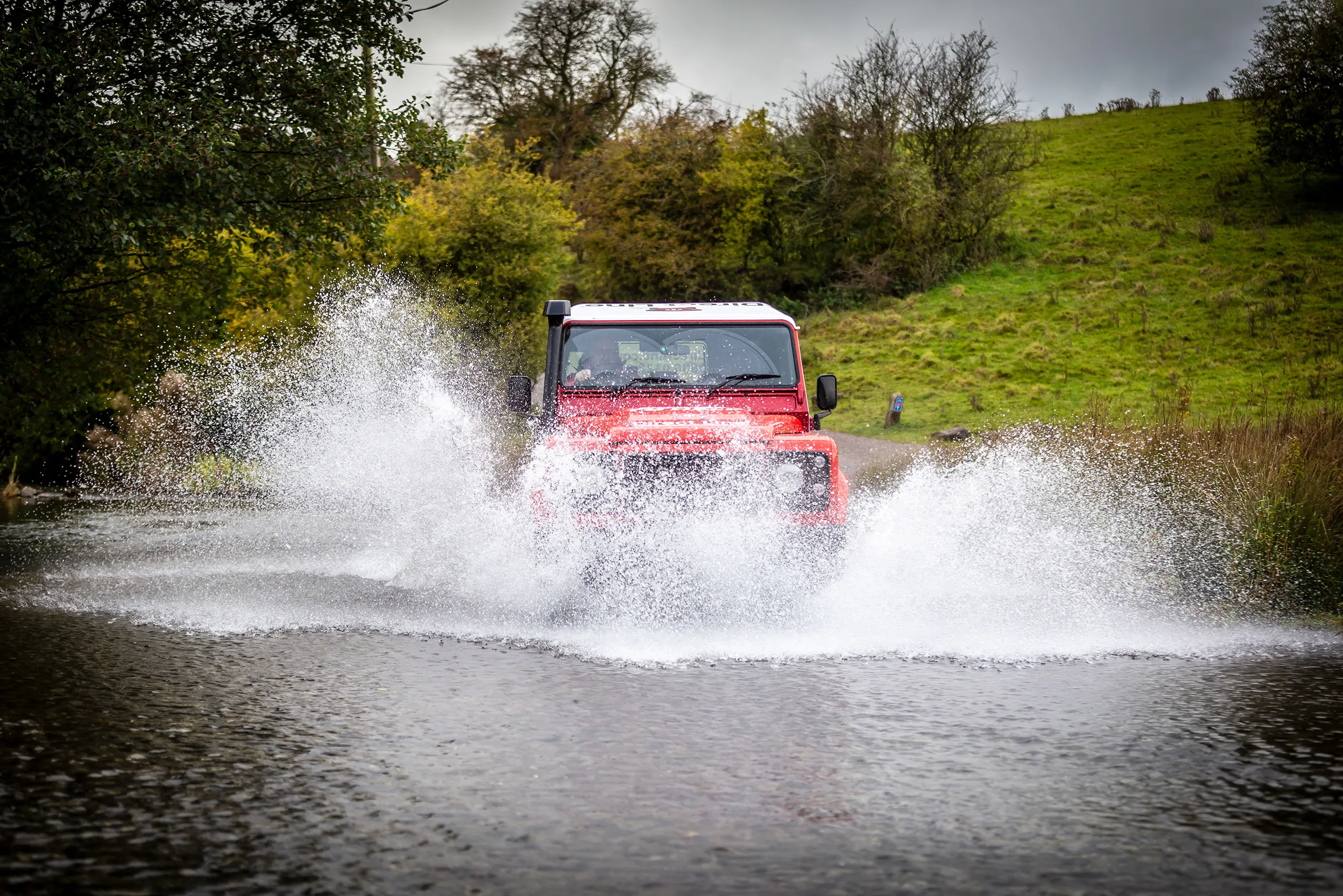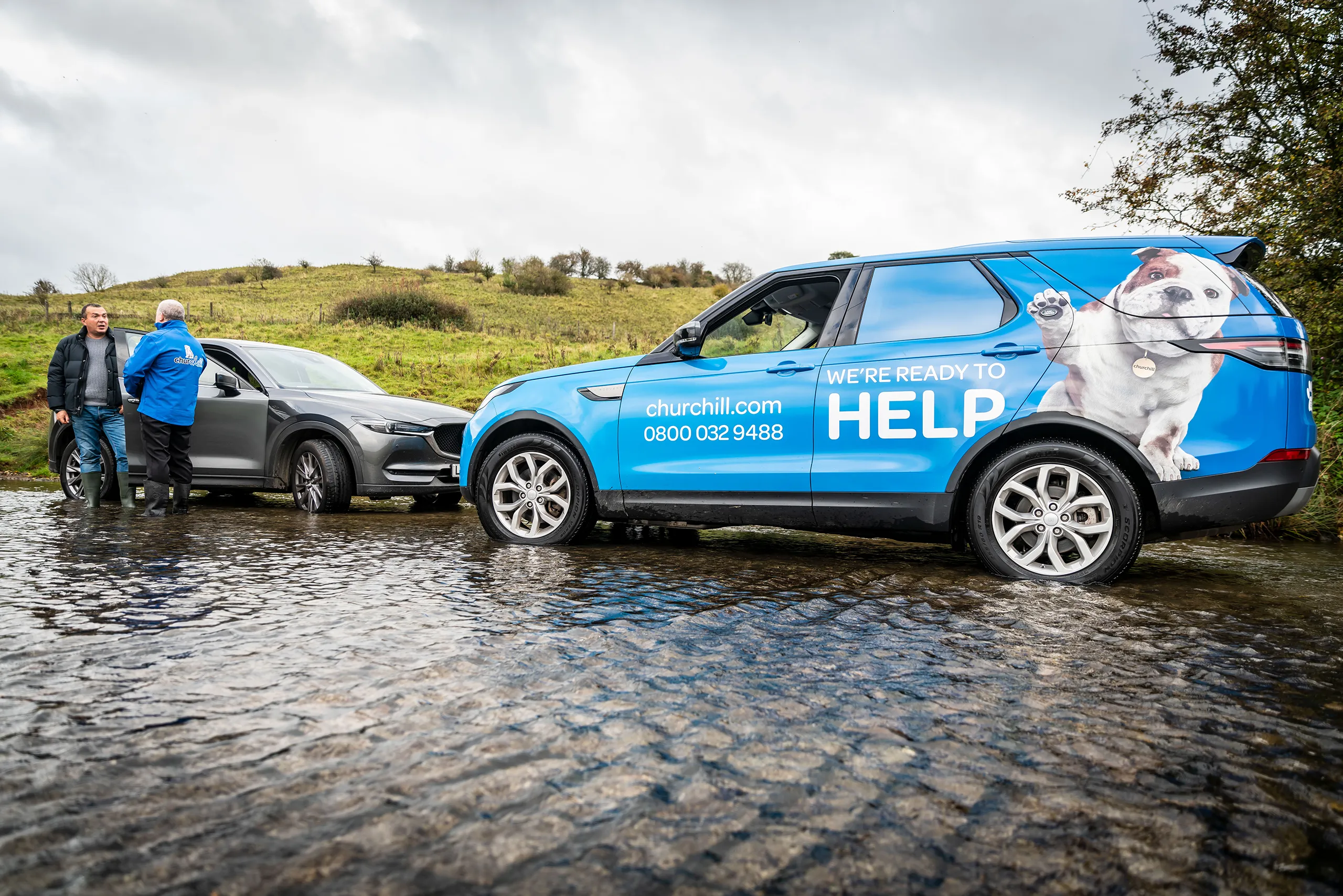 The photoshoot
We started early, getting the main photographs of the vehicles coming powering through the Ford. Working to the recce plan, we shot a number of angles – including one that had the cars hurtling straight towards the position of the camera. With these in the bag, we got to work photographing the model with a team from DirectLine for the customer service photographs. We took some of these down at the ford then moved to the village where some residents had offered to let us use their doorsteps for these 'door to door' images, all done under Covid-19 rules.
We finished the day off with a brew and delightful cake from Tissington Hall's coffee shop.
Due to their deadline, post production was carried out over the next day. Having taken well over 400 images, it can take a good few hours to select which ones make it to the selection for editing.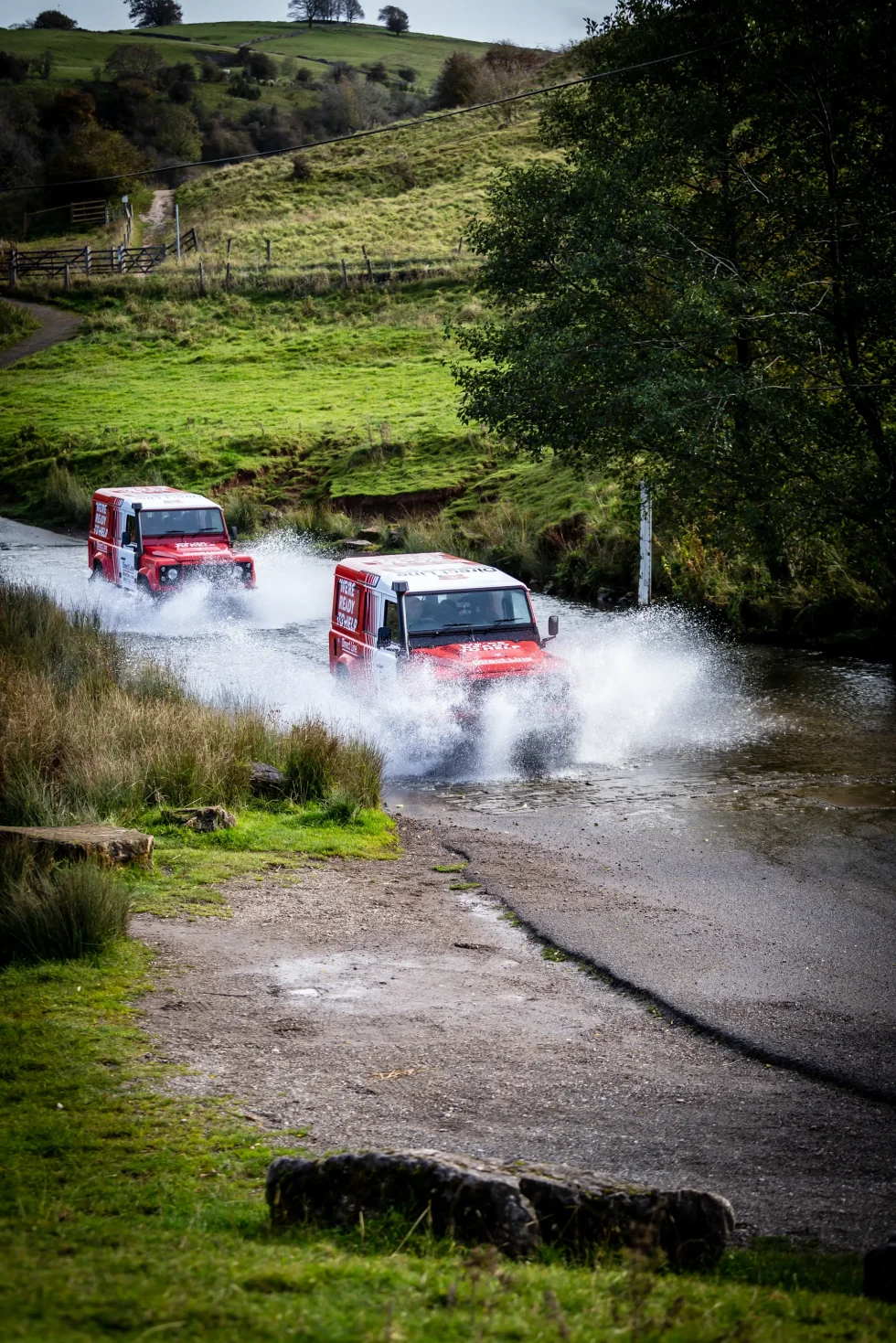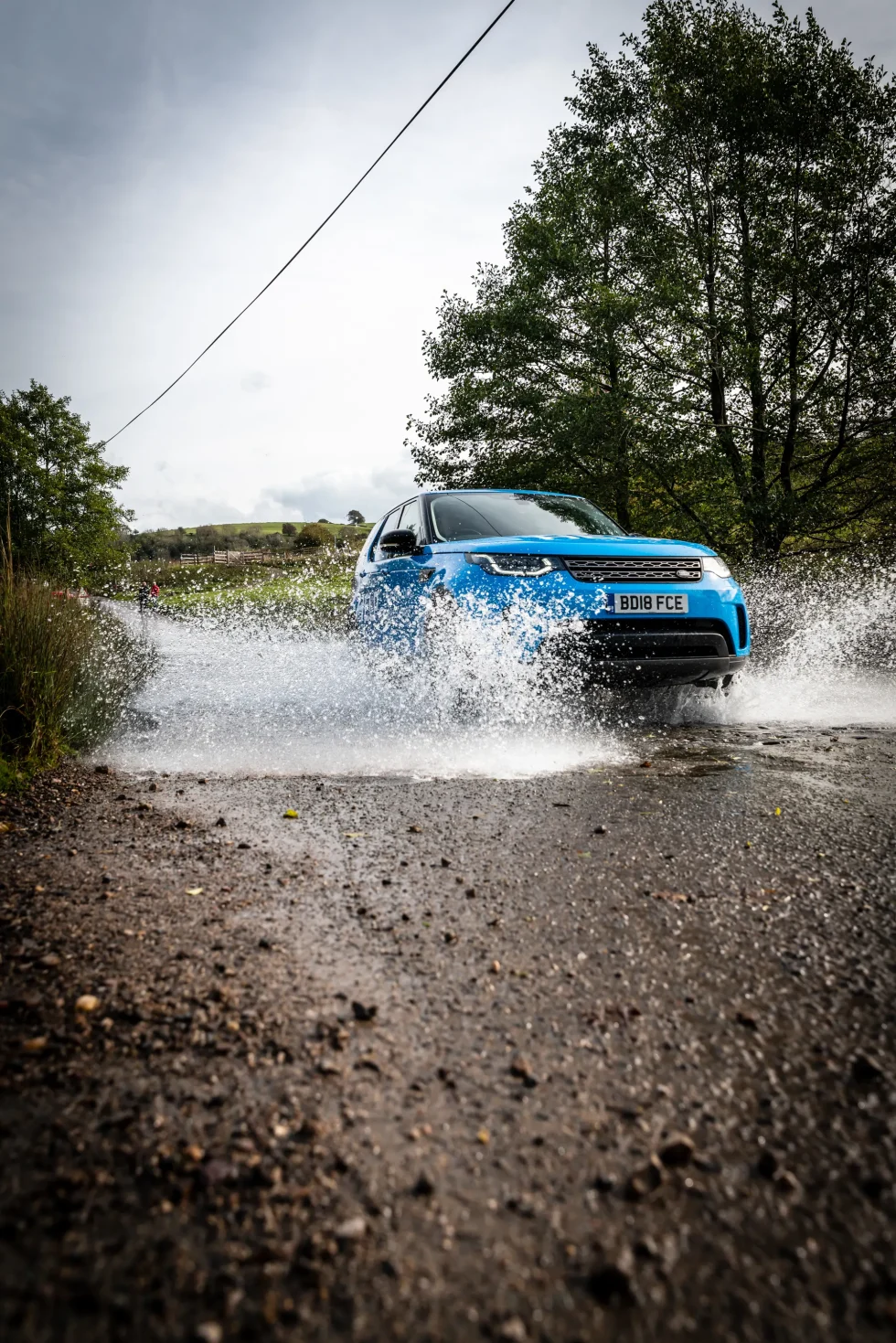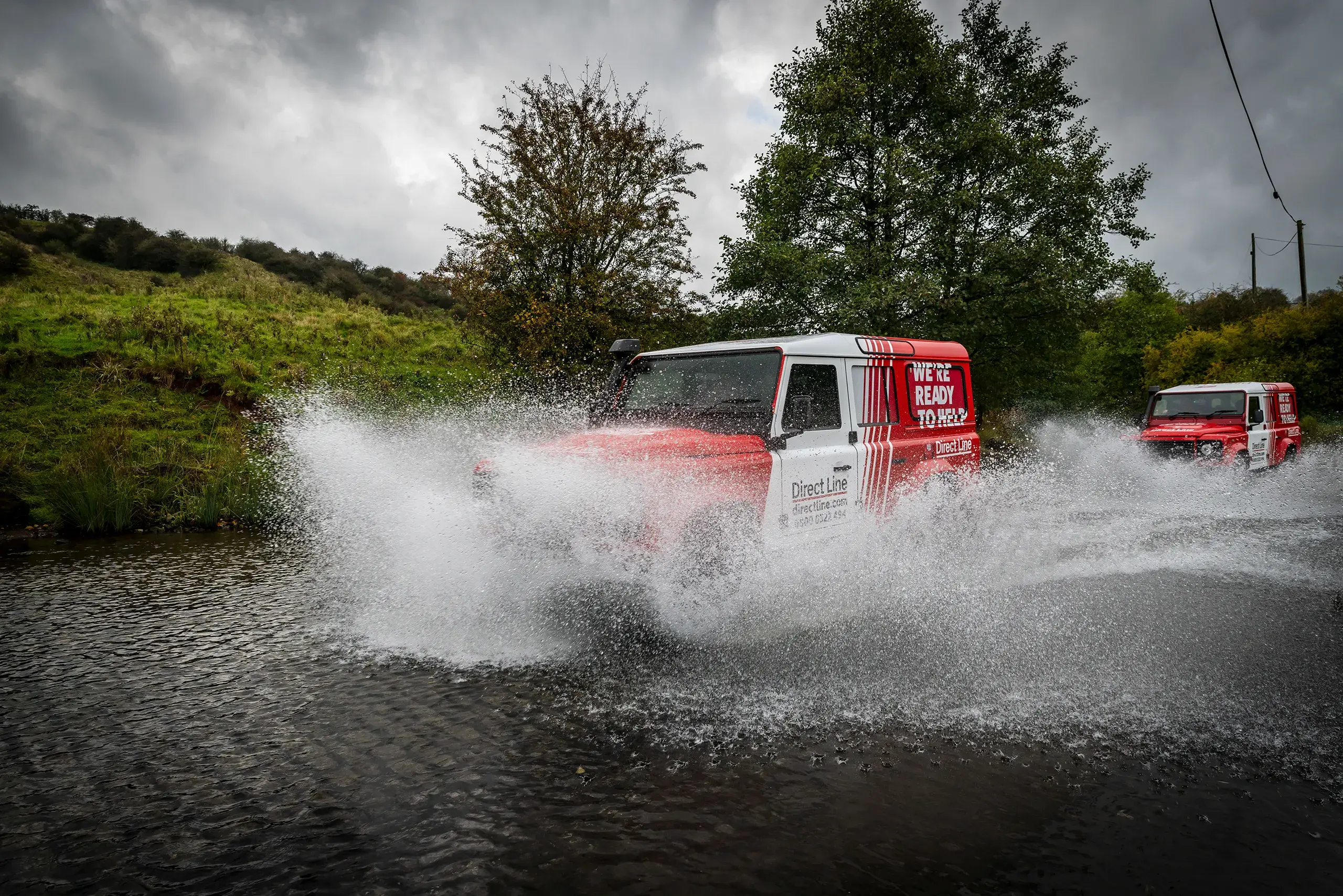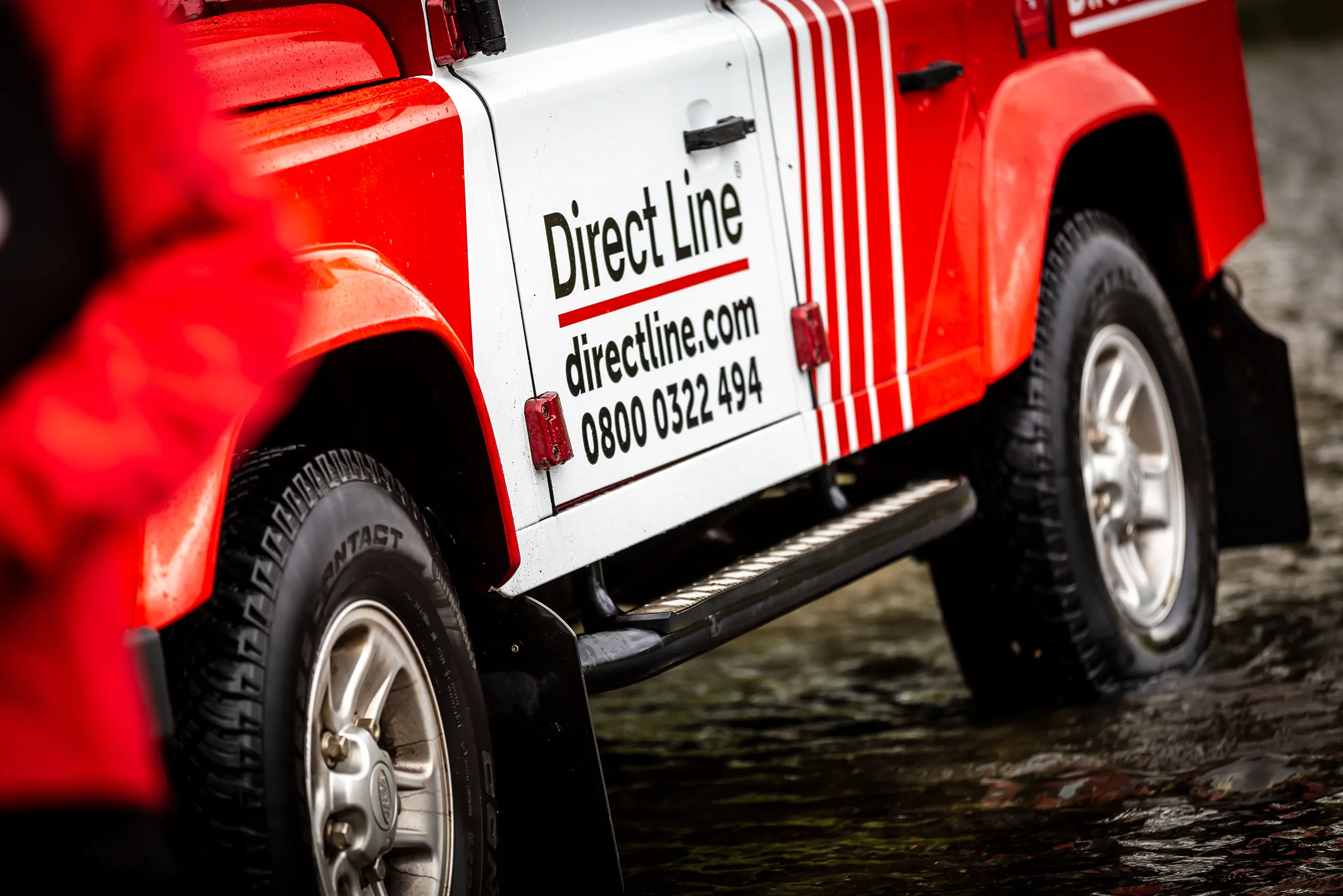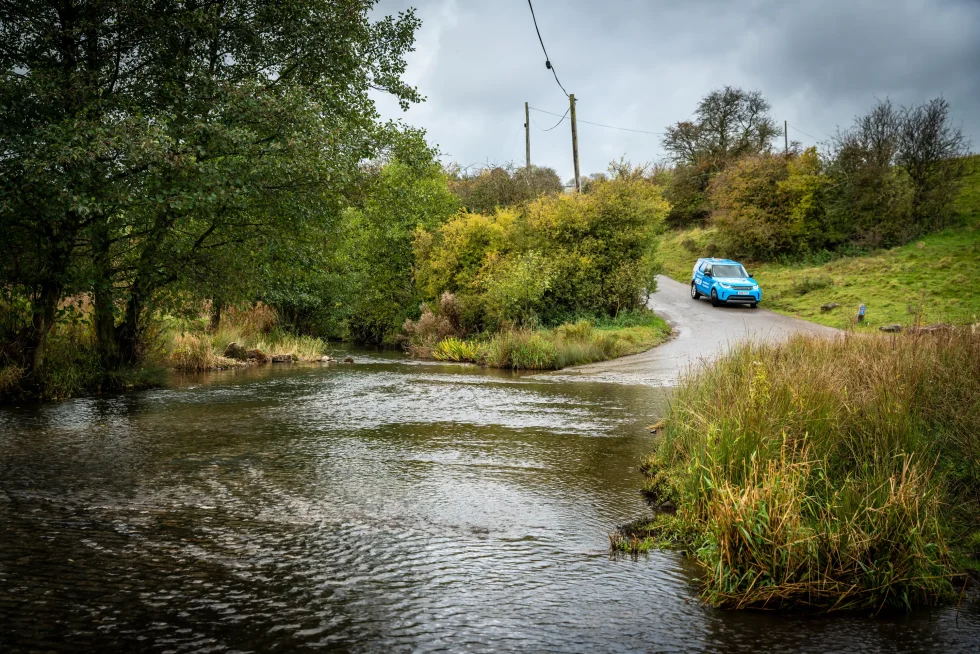 "I am absolutely delighted with the images we were able to get with Think. They certainly go the extra mile and don't mind getting wet or dirty for the right angle or composition."
Simon Henrick, Head of News and Issues, Direct Line