The challenge
Manchester Brick Specialists (MBS) provide brick solutions to homeowners, architects and builders merchants. The business wanted to increase it's offering having secured the rights to distribute certain brick types through the UK to builders merchants and be seen as a serious player in the brick manufacturing world.
There was also a desire to move away from domestic 'brick-matching' and appeal to higher end property developers and architects as specialists in their field for period conversions. The existing brand didn't fare well against its main competitor, Imperial Bricks and needed an overhaul to create a brand that reflected the quality of their product.
The project brief included, full rebrand and logo identity, signage, packaging, exhibition, website livery, brochure and brand guidelines.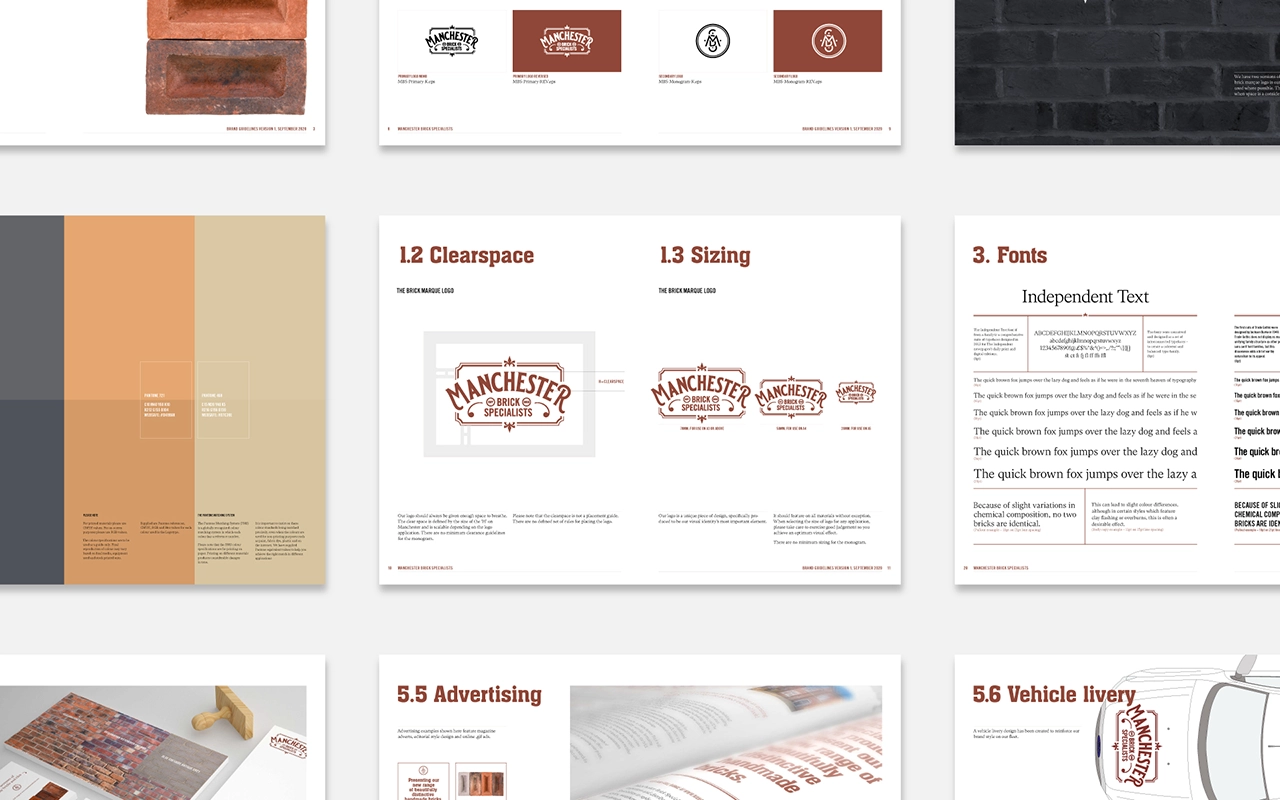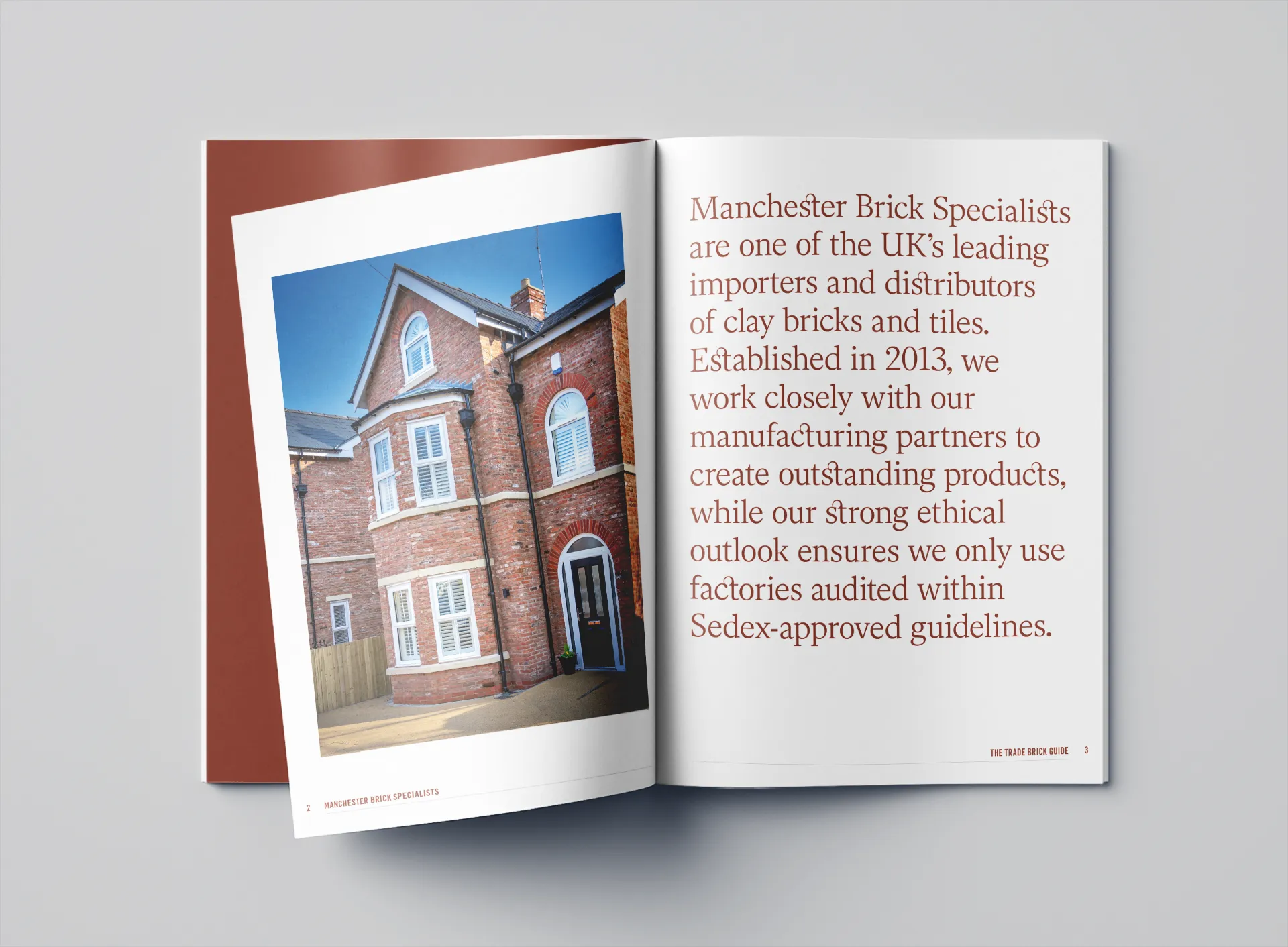 The approach
Specialists in replicating the UK's regional brickwork styles and a depth of knowledge second to none, it was really important that the brand conveyed their experience and promise to deliver where other brick specialists can't.
The designs were inspired by the traditional brickmaker stamps found on bricks. This helped convey the brand message that it is a marque of quality, knowhow, workmanship and pride that is used across all of their communications. It also demonstrated the fact that their replica bricks are all specially handmade using the same traditional processes.
Proposing to change the logo from a monogram approach to spell out "Manchester Brick Specialists" reinforced their positioning change.
The next stage was a brochure design for their products. We created a design that allowed us to showcase their products much better than their competitors, all designed to increase the value of the brand and position the products as high quality. We even produced two variations of the brick guide – one for builders and merchants, one for homeowners and architects which was a much higher print spec.
Brand guidelines were produced to manage the consistency of application across social, advertising and livery and a holding page for the new website is now live with the website design and development well underway. We continue to produce advertising and merchandise and manage AdWord campaigns for the business and the Managing Director, Dean Royle is thrilled with the results.