The challenge
The Made for Trade brand has not changed significantly for several years. Think worked with Made for Trade to modernise their in-house brand Korniche, the business recognised the need to refresh the brand in line with this and stay ahead of the market. The rebrand needed to continue to hold its 'Trade' roots and hold true to the philosophy of 'Made for Trade provide the best products, with the best service, at the best prices.'
Over time, Made for Trade had developed its positioning through a market approach of Engineering, Design and Innovation. The business wanted the brand to retain its historical context whilst looking to the future.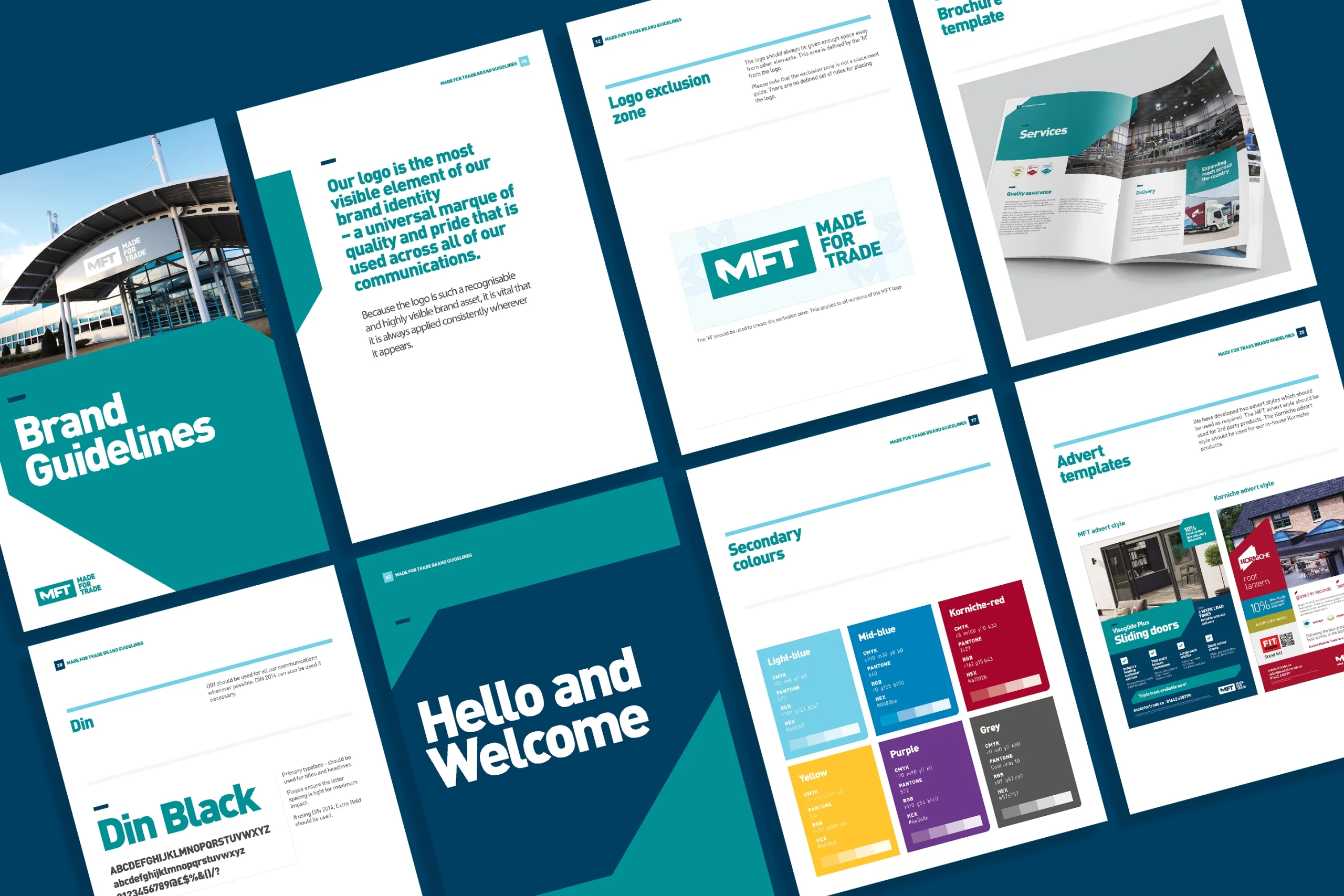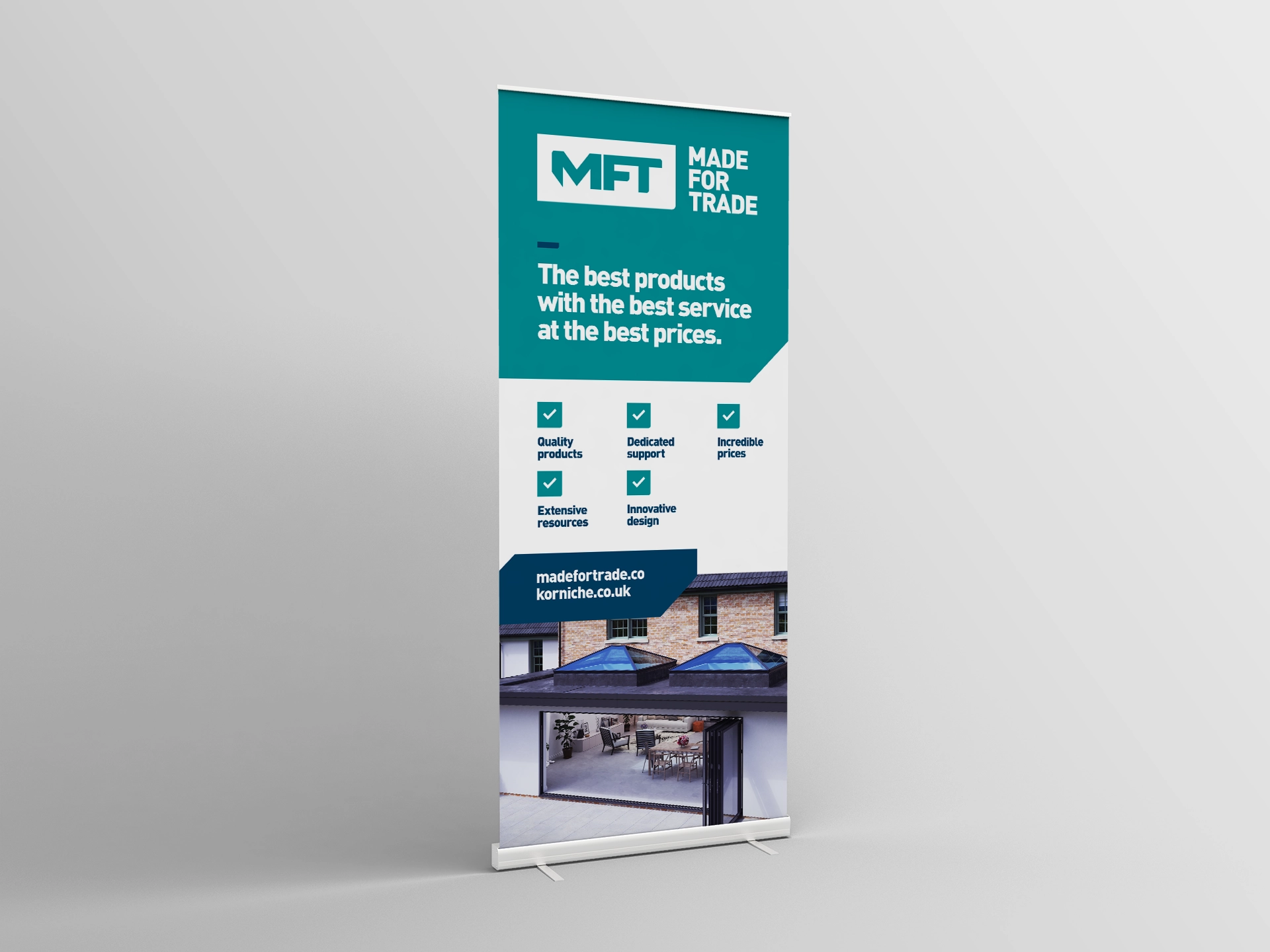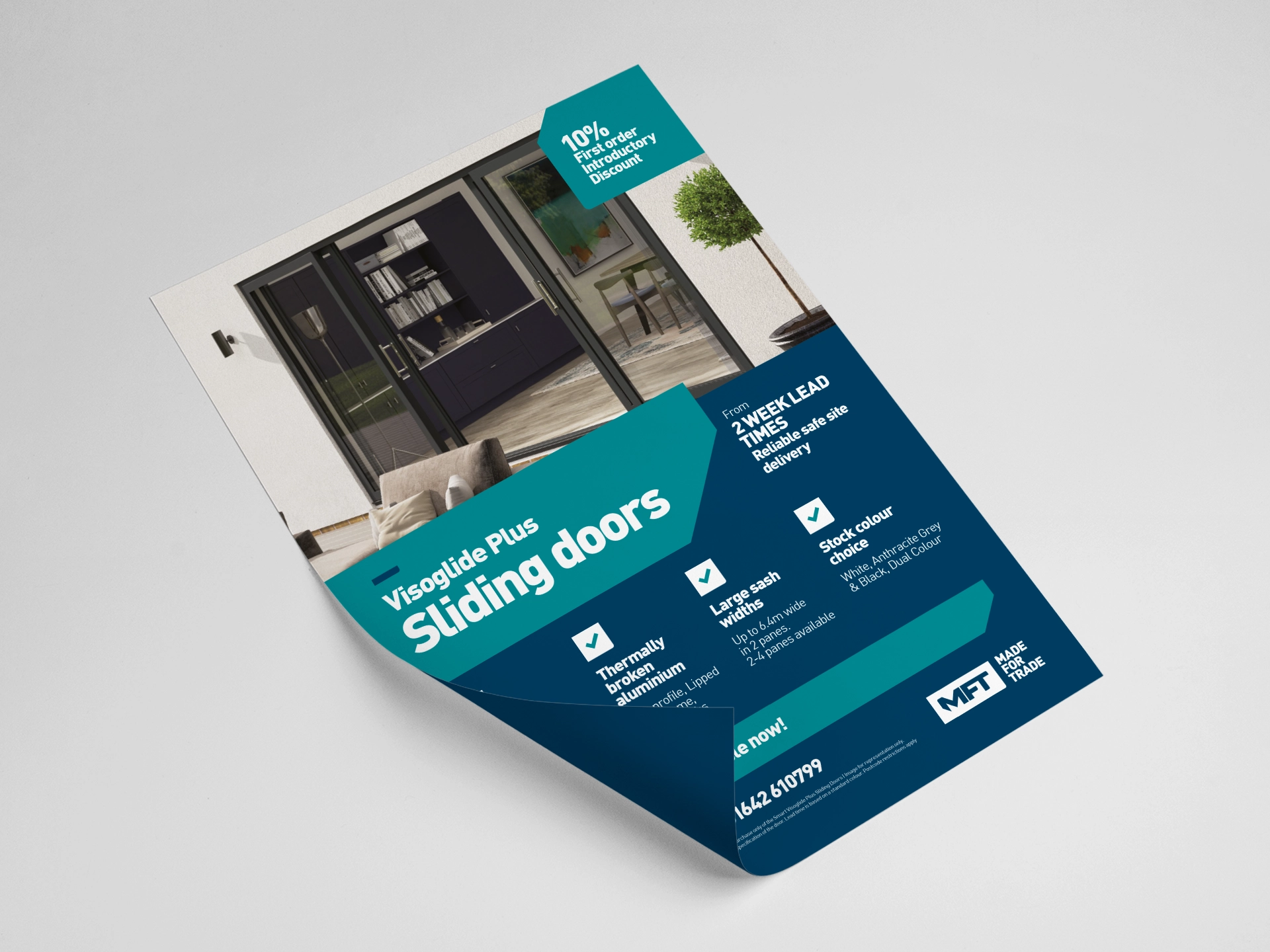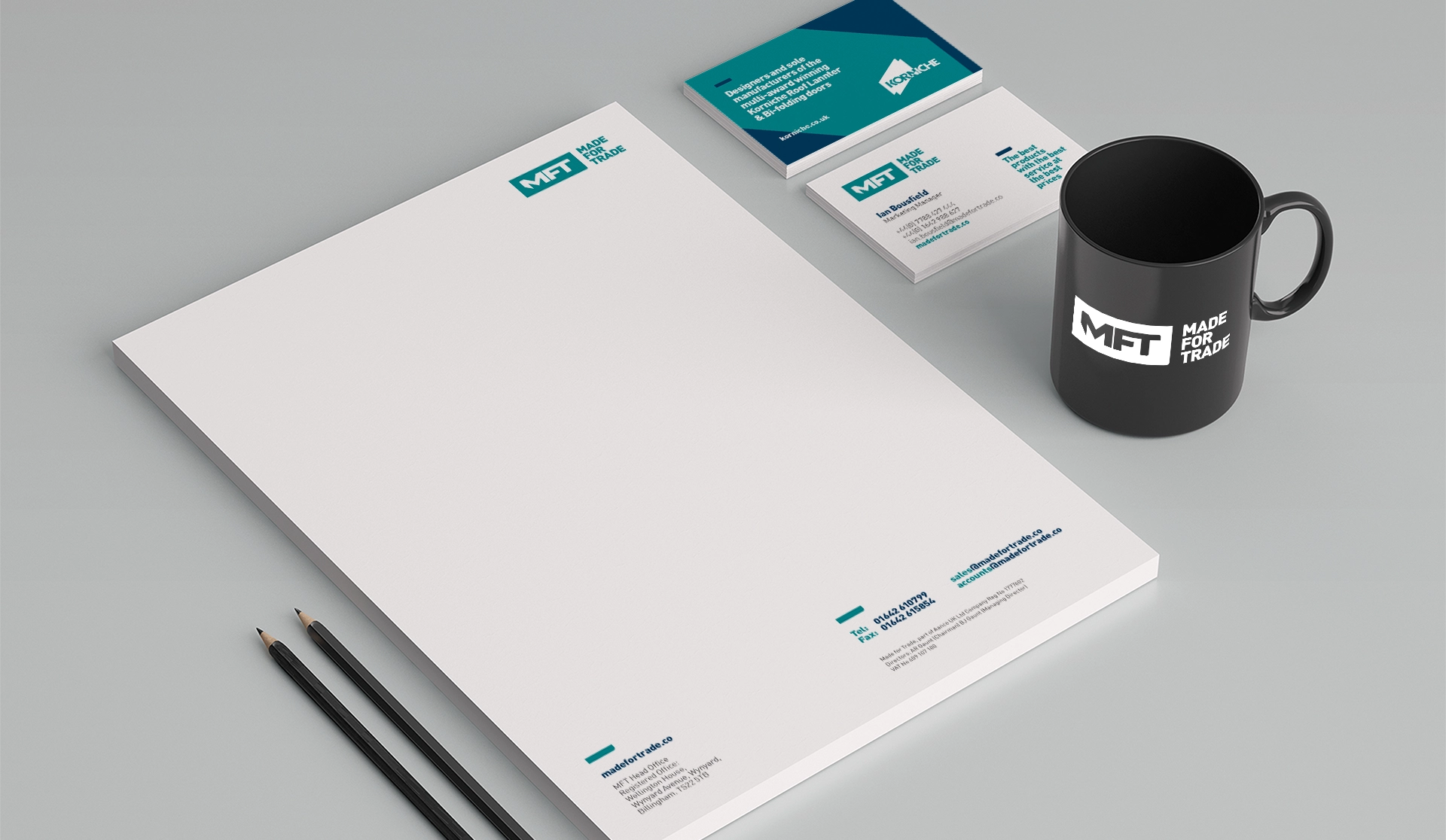 The approach
Similar to the Korniche rebrand, the Made for Trade brand followed the same script style typography. Whilst predominantly aimed at trade customers, it was felt that the brand should be elevated to match the same level as the quality of products that they produce.
We conducted a discovery session to fully understand the brand proposition and during this process, examples of 'simple and honest' brands to emulate were shared, such as B&Q. The output was a creative brief for the redesign, key considerations were to retain the MFT monogram for brand recognition purposes, with one eye on potentially keeping an element of the new Korniche brand style. This was a particularly challenging brief due to emotional attachment to the brand within the business. This meant there were multiple iterations of designs presented before one was selected.
The final design was developed into brand guidelines, a website and a full suite of marketing collateral.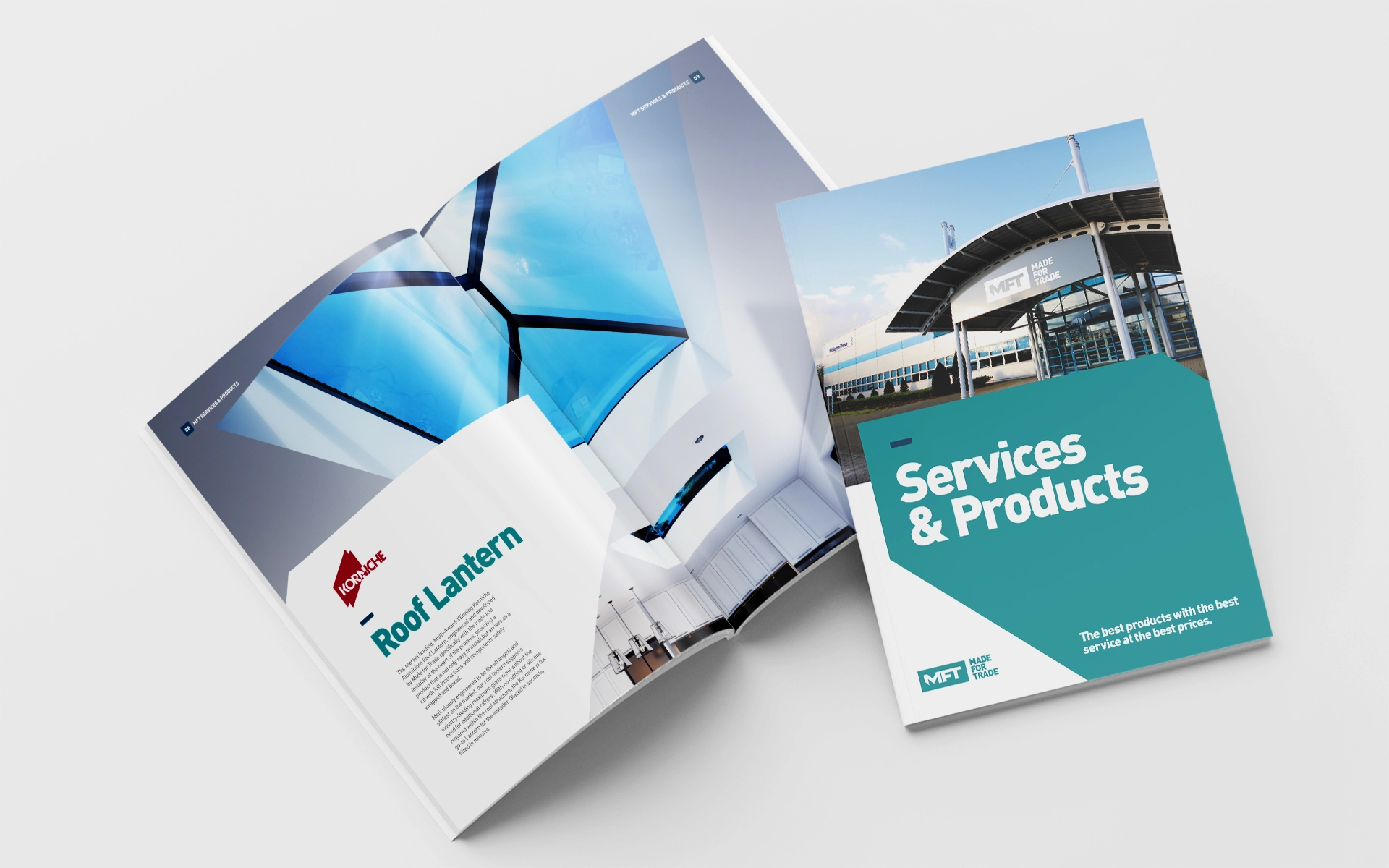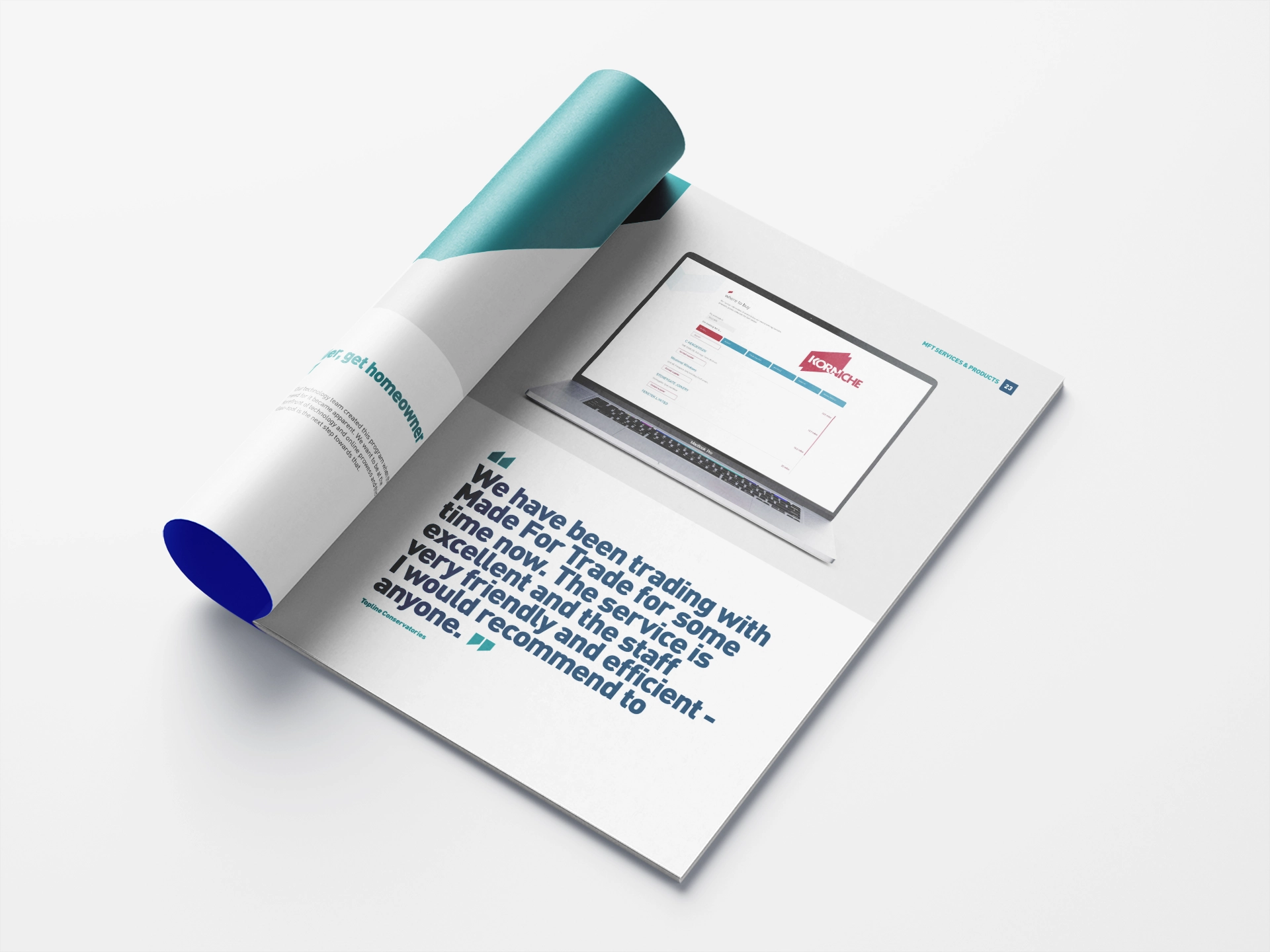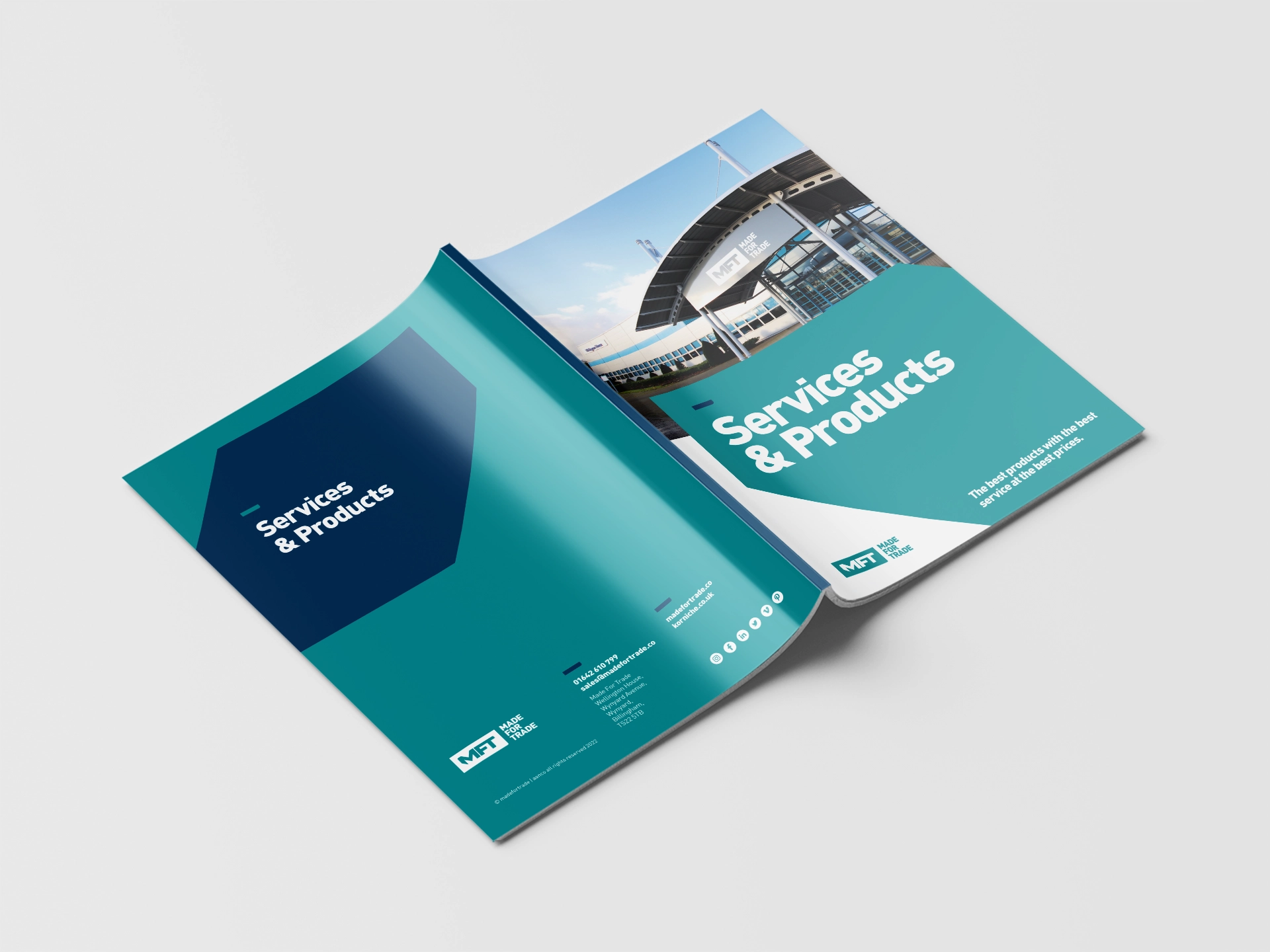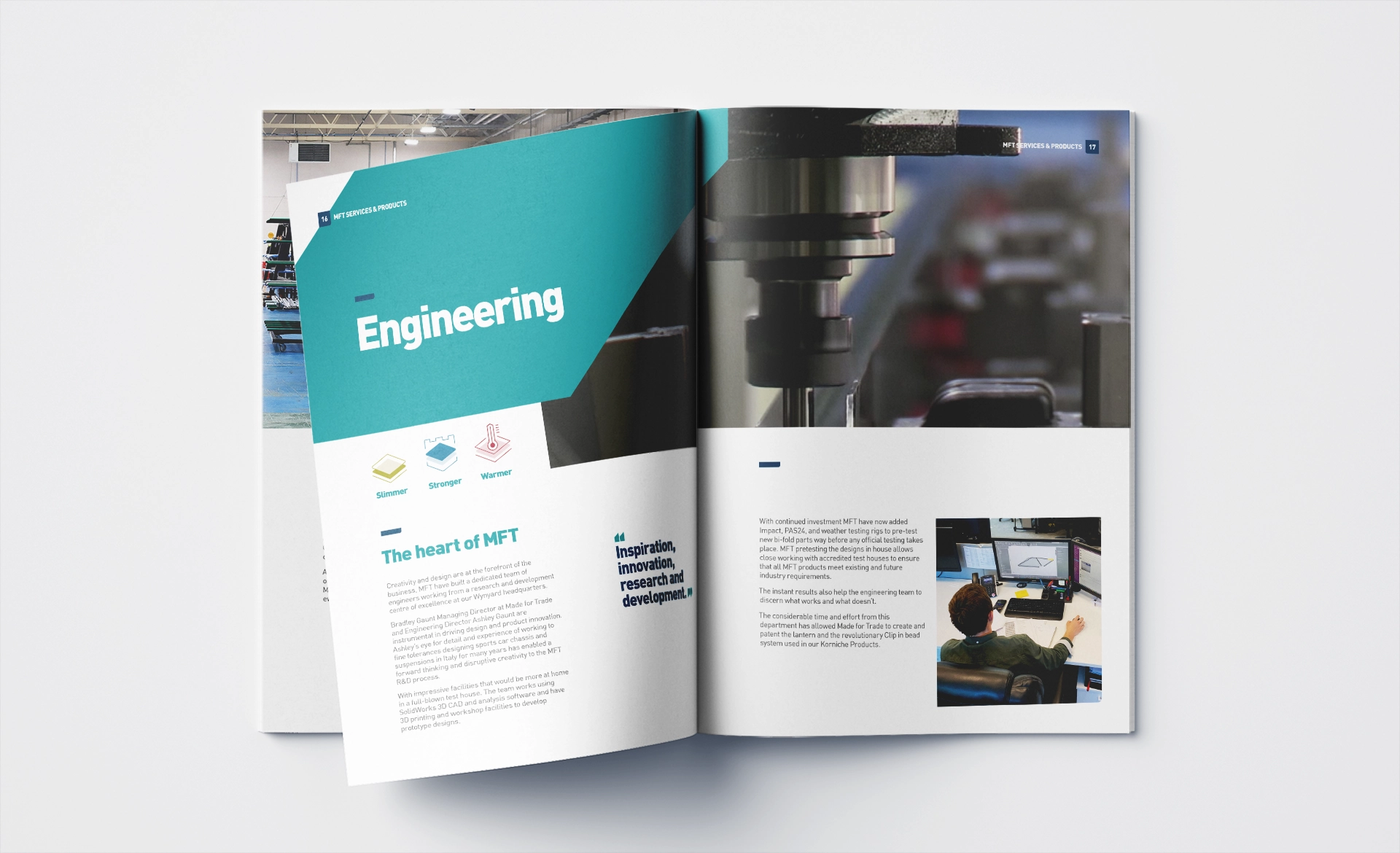 The results
Launched at the Trade show in May and was really well received in the industry.