The challenge
BIMA (British Interactive Media Association) is Britain's digital community. They are a not for profit membership organisation that drive innovation and excellence across the digital industry. Think Design are a BIMA Partner.
We have been supporting BIMA for the past 2 years, creating digital marketing communications, social media graphics, Powerpoint presentations and graphics. For this report we needed to do a bit of brand development to evolve the designs to accommodate an entirely different subject matter and type of content.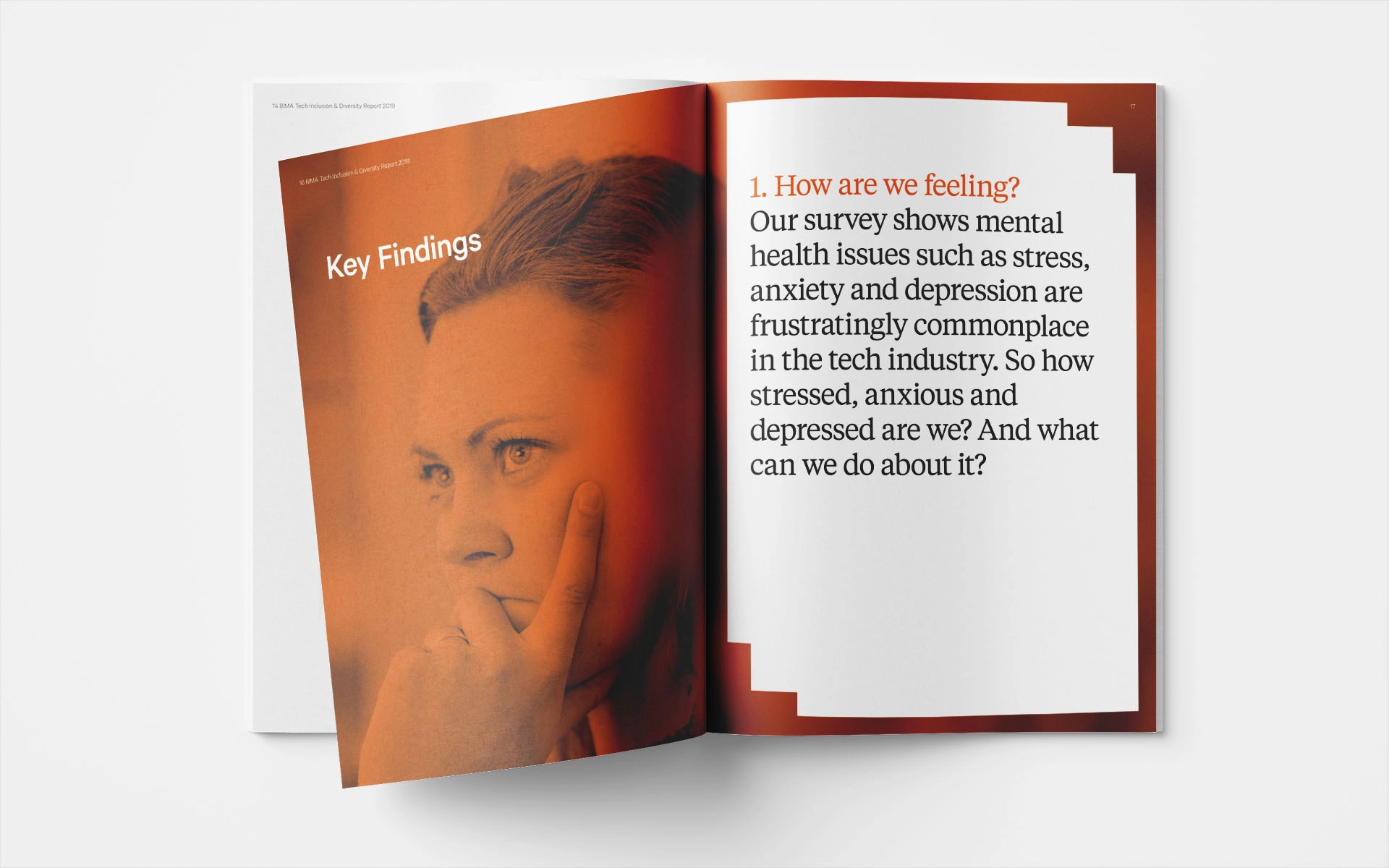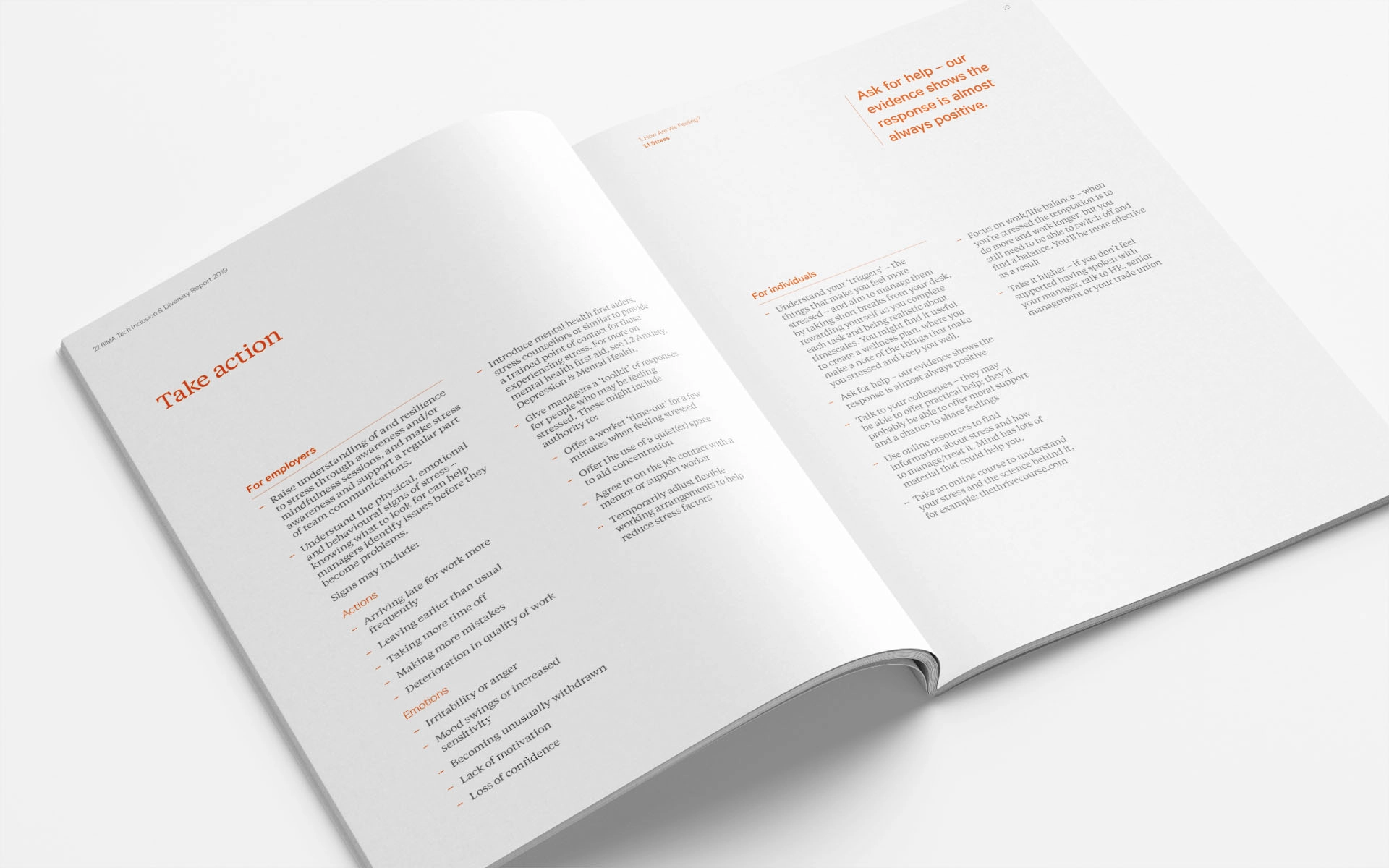 The approach
Once we had the design development and layout nailed, we rolled out the creative into artwork. Nearly three quarters of the way through the artwork, we were presented with a new word document, meaning we had to start over. Deadlines like this don't move so we knuckled down and got it done, the final piece ending up at 64 pages. Printed by Galloways Print, they helped specify the paper weight so we could stitch it.
On delivery, the day before the report was unveiled, Holly Hall, BIMA's Managing Director and Nat Gross, BIMA Co-Chair both commented, "It's so beautiful." Always nice to hear.